The World Cup is well underway, the sun is shining and you're thinking of having some friends and family over for a chilled out evening. But everything in your home is looking a little bit… well, drab, dark and somewhat dull. Do you feel like your home is lacking enthusiasm and excitement in its colours and style? You may be looking around thinking: where on earth do you even begin? Well, we know you don't want to spend an excessive amount on transforming your home which is why we have come up with a few easy, inexpensive and fun ways to brighten up your home and garden this summer.
In the Home:
Clear out Clutter:

First things first, clear out the mess! Get rid of any unnecessary clutter you may have been hoarding in your home. Think about those newspapers and magazines from 2 months ago you really don't need anymore – or those ornaments that are looking a bit dusted and dated. This is the time to remove anything that makes your home feel dull and untidy. Clearing out clutter can be very therapeutic because clutter can be seen as a visual noise and when you remove that 'noise' you're left with a peaceful and tranquil feeling – that of being de-cluttered and de-stressed.
Use Bright or Light-Coloured Furniture and Paint: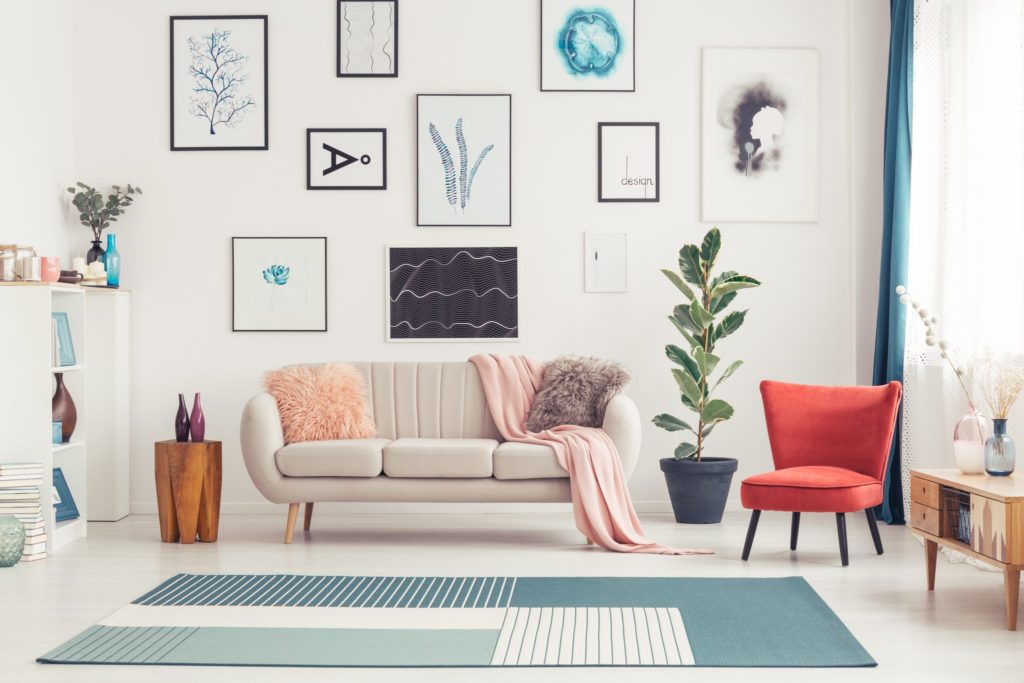 Now you've decluttered your home, you can whip out the paint and change up the furniture to brighter or lighter colours. Whenever possible, it's best to look for lighter furniture, rather than dark colours. One simple item such as an off-white rug can transform that small area of your home and starts to make your room feel that little bit brighter. Don't forget the walls, too; painting your walls with colours like cream, sky blue, pale yellow or green can make the room feel larger and more spacious. It also adds a level of cheerfulness, promoting a healthy, positive atmosphere.
Use Mirrors: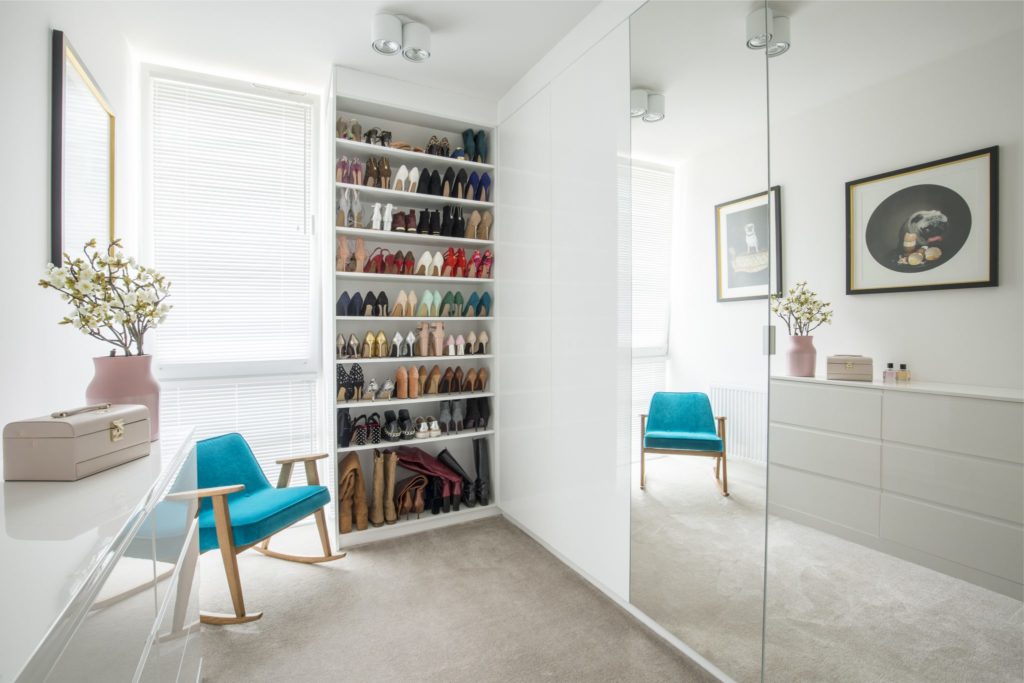 The art of reflection can be found in the use of mirrors. Adding mirrors into your home is another great way of opening up the space. As mirrors reflect light, putting them up around light sources allows the light to bounce off the mirror making a small room appear larger. Also, if your walls are painted in a bright colour, mirrors can effectively reflect the colour providing the room with more light.
In the Garden:
Tidy Up: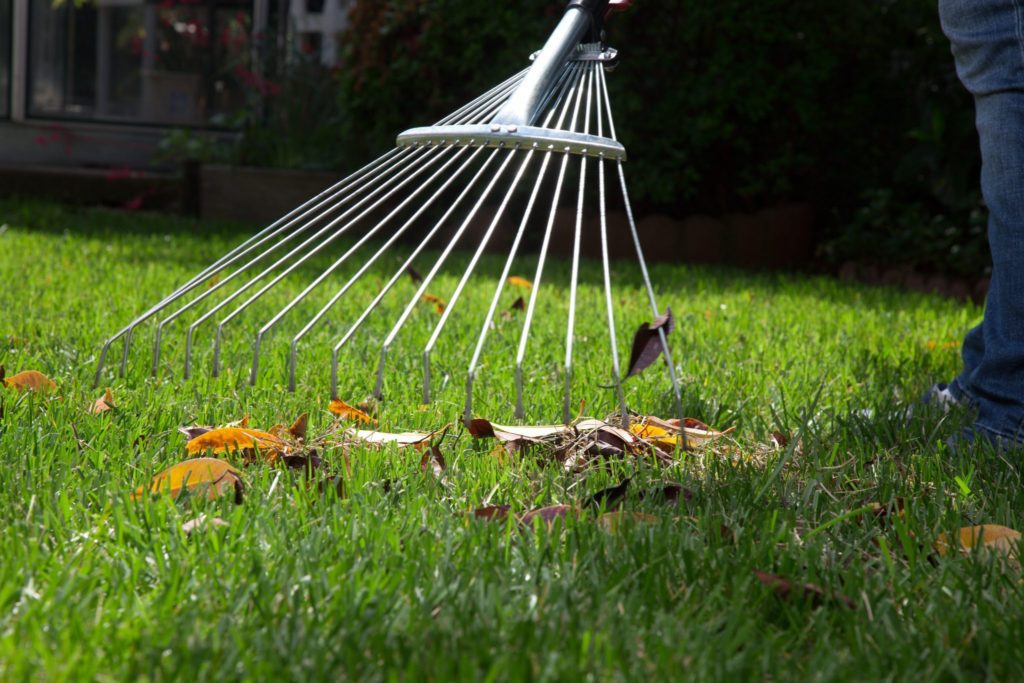 With the constantly changing weather from wind and rain to summer sunshine, your garden can sometimes be left in a state. As the weather is now getting that much warmer, it's the perfect opportunity to give your garden a makeover. Throw away those broken plant pots and scraps of blown-in rubbish. Rake up those crispy old leaves left over from autumn and clear up that pile of debris and bricks from last year. A simple tidy up can make your garden feel more inviting and enjoyable.
Water Features and Arts-and-Crafts: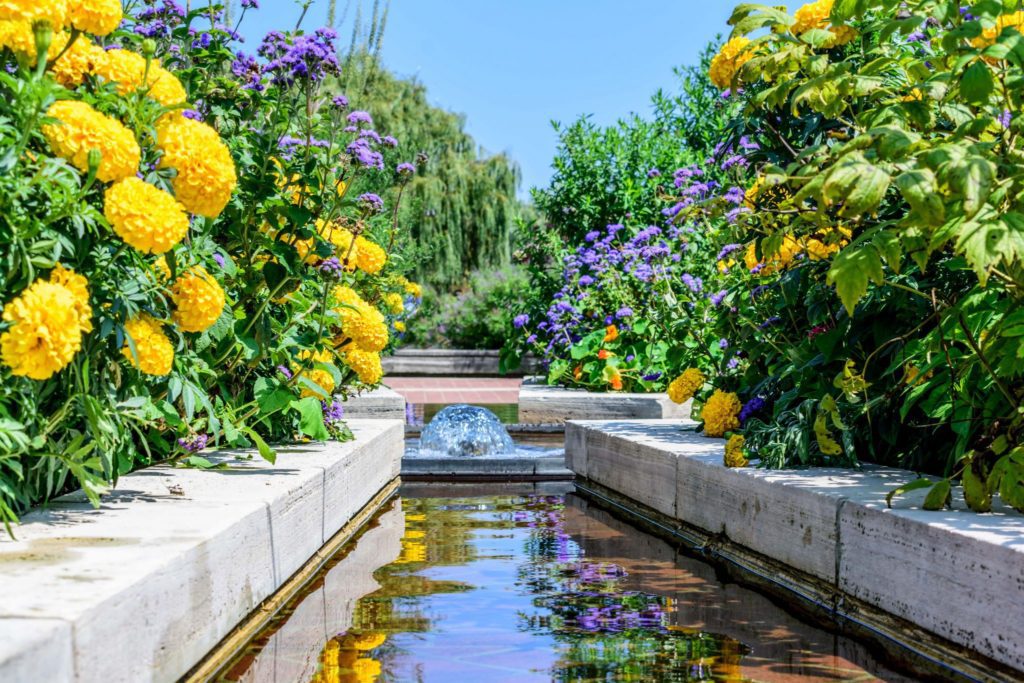 Why not invest in some colourful water features or other arts and crafts for your garden? A water feature can transform your garden, complementing the surrounding plants by adding a touch of sound and light movement. It is also a great feature to welcome wildlife into your gardens such as the variety of birds that would flock to the fountain for a little drink or bath. Similar to how mirrors can reflect light in your home, water can also reflect light on the flowers creating a brighter garden atmosphere. Alternatively, you can get creative with other garden arts and crafts. Try painting rocks in different colours and placing them around your garden; you will notice how bright your garden can look.
Add Colourful Plants and Flowers:


One of the easiest ways to brighten up your garden is by adding in some colourful plants and flowers. There are hundreds of different kinds of flowers with some beautiful colours and scents that when combined can turn your garden into a paradise. As the saying goes; 'plant lady is the new cat lady' – so why not use your green fingers and be one with nature by planting some of your favourite flowers. From roses to lavender and sunflowers to hydrangeas, you can easily lighten your garden, creating a warm and welcoming summer invitation.