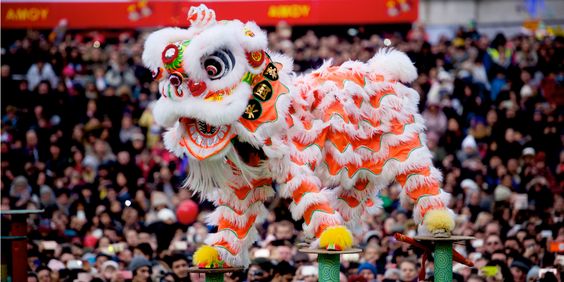 It's Chinese New Year! This vibrant celebration marks the Spring Festival Celebration, China's biggest holiday. It's a holiday which is celebrated around the world. It is celebrated today and through to Sunday 18th February, although unofficially, celebrations last for 2 weeks.
Traditions
One of the traditional customs for celebrating Chinese New Year in the household is to thoroughly clean your home. This gets rid of all the bad luck and makes room for good luck coming in the new year. It's believed to be a crucial requirement to thoroughly clean the house before the new year and not during, as cleaning during the new year celebration is a way of sweeping away the new fortune. Their homes are thoroughly cleaned before being decorated with red lanterns and paintings to bring in the good luck coming into the new year.
What this year means
This Chinese New Year is the Year of the Dog and it is considered to be very lucky year. Dogs are considered to be a lucky animal, because they are caring, responsible and loyal. We can safely say we find this to be true at Beyond Storage. We love our dogs and know they are our dependable best friends who we share everything with… well, almost everything! We like sharing a good cup of tea with our best friends, what about you?
Why don't you let us know what's in your World Cup?