With the Christmas festivities just around the corner, many of us will be getting ready to go full out on Christmas decor. If you love to decorate and go all out for the holidays you may need some Christmas storage solutions to help you organize all the wrapping paper, ornaments, lights, decorations and even the tree from year to year so that you can find it all when you want and need it. We have some great tips that could help you on your Christmas journey this year.
Light holders:
We know you are likely putting up your decorations but allow us to help you save the hassle now. Don't get your lights in a twist! Keep them secure and damage free with easy light holders like this. Using a wooden block with two poles or simply a piece of cardboard you can wrap the lights around and keep them tidy and tangle free.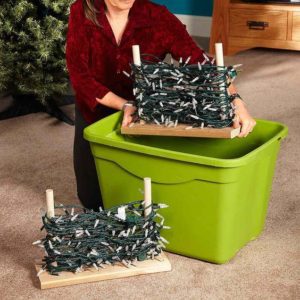 Image: Family Handyman
Bauble holder:
When your tree is ready to descend and be stowed away until the next year, protect your decorations too. There is nothing more frustrating than having to buy new decorations next year because the previous ones got damaged. Save some money and re-use old egg boxes to store away your Christmas tree baubles. Pad them out with some cotton wool so they don't get damaged when stored away.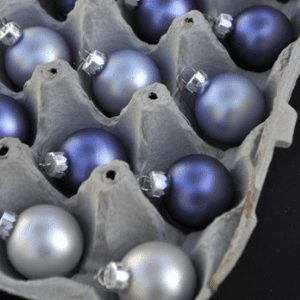 Image: Cosmopolitan
Christmas tins:
Sometimes at Christmas, you can get lots of small bits and bobs that you simply cannot let go of. Maybe it is a spare bulb for the lights or a spare ribbon or glitter that you will likely need for the next year but you don't have anywhere to store it. Why not decorate a tin can and make it Christmas themed so you can put all your small bits in one area. Then store them away too with all the other Christmas gear so that you are all set for next year.