Grab your fuzziest coat and your jolliest sleigh bells. The leaves are falling, the air's getting crisper, and our high streets are being lit by twinkly lights. It's coming up to Christmas! If you ask us, or Micheal Bublé, it's the best time of the year. Even with the itchy jumpers. 
Alongside all the mince pie munching and Christmas tree tinseling, we should try and remember the true meaning of Christmas. It's all about giving! Gifting presents to your loved ones is what it's all about. But close your Amazon tabs. We're getting in the spirit this festive season by visiting all the local Christmas markets and supporting small businesses around our Beyond Storage locations. 
Nestled in St Peter's Church, Carmarthen is bringing the Christmas cheer with their Fayre. The historic church has been transformed by hard-working yule-tide elves into a Christmas gifters paradise. St Peter's Church is the ideal backdrop for seasonal fun with its beautiful stained glass and historic stones. 
You'll find all kinds of local crafts, gifts and yummy treats amongst the stalls. For the older crowd, there'll be plenty of mulled wine and boozy treats to get you through the long winter nights. For the little tykes, Father Christmas will be stopping by in his snowy grotto from 13:00 to 15:00. 
There's no entry fee for this festive fun. Get in completely free and let the merry times commence!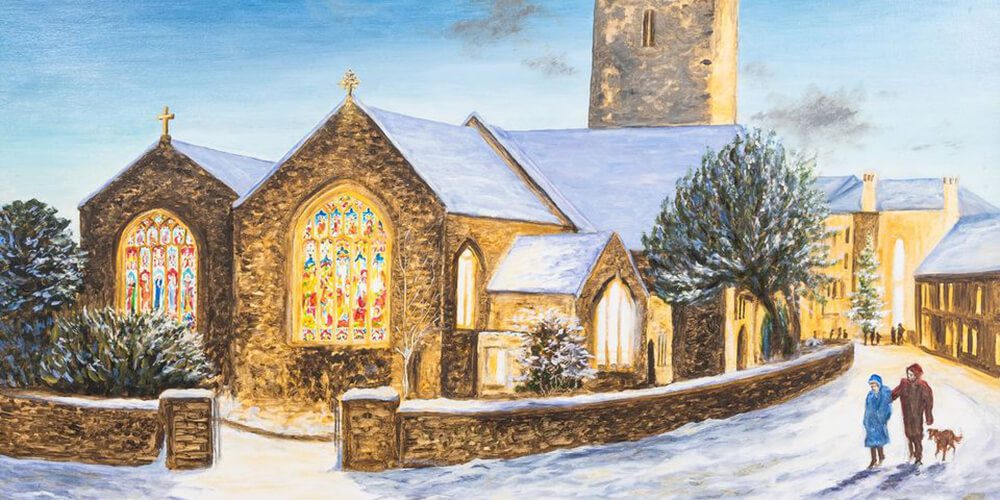 Strap in for a blast from the past this yule-tide with Stratford-upon-Avon's Victorian Christmas market. This Shakespearian town gets a little more Dickensian in this award-winning market. Stratford's historic streets are lined with over 150 festive stalls. From a suckling pig to roasted chestnuts, there's a whole range of traditional festive treats to sample.
As if that wasn't exciting enough, every vendor at the market is kitted up in authentic Victorian style dress. You'll really feel like you're in a Christmas Carol! (Ghosts not included.) 
In true Shakespearian fashion, there's also a stage with plenty of performers along with all the local gifts, tasty food, and expertly-made crafts. Not to mention the traditional funfair with a carousel too! 
Celebrate the Christmas spirit at Stratford-upon-Avon on these dates:
Thursday 9 December: 11:00 – 20:00

Friday 10 December: 10:00 – 20:00

Saturday 11December: 10:00 – 20:00

Sunday 12 December: 10:00 – 17:00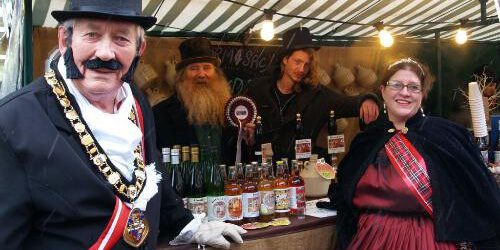 Leicester's Christmas market is in the beautifully beamy Guildhall. With a special homemade flare, Leicester's Christmas market focuses on specially-made arts and craft gifts. This historic space will be full to the brim with local artists and craftspeople with wares perfect for presents. 
It's only a short walk away from Leicester's high street, so there's really no excuse not to pop in and have a browse!
At only £1 for adult entry (with kids entering for free,) it's a must for any Christmas shopping lovers this year.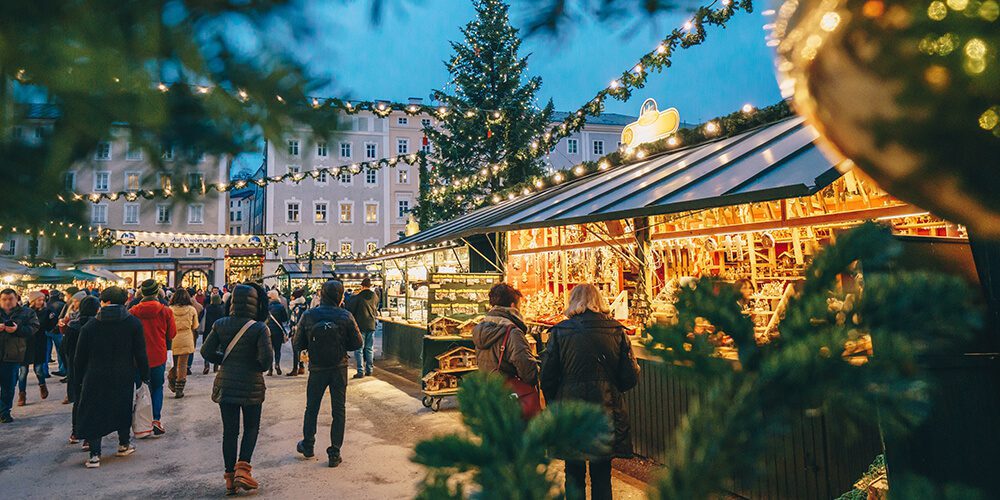 If you're yet to get into the swing of the holiday season, you need to get yourself down to Ross-on-Wye for their Christmas Fayre. With twinkly lights and Christmas trees galore, the Christmas market is a hub of Crimbo cheer. From fragrant mulled wine to scrumptious tasty tidbits, you'll enjoy browsing the incredible selection of market stalls. 
Everyone's favourite foursome is returning to the fair as well! The Beefy Boys are back with their mouth-watering burgers for some shopping fuel. 
We love our burgers as much as the next person, but not even the Beefy Boys can top the big man himself. Father Christmas and all his little helpers will be at the Venue Zone to listen to your little one's present requests.

We love supporting local small businesses at Beyond, and the Hereford Christmas Fair is the best place to do it. Hosted by the local Etsy Team, this talented group of creatives is bringing their fantastic wares along for all of us to go 'ooh' and 'aah' at. (And for us to buy, of course!) From homeware to gifts for your pooch, this Christmas Fair is the perfect place to get your loved ones a thoughtful, handmade gift. 
As if it couldn't get any better, entry to the Hereford Christmas Fair is completely free and the first 20 people that arrive each day get a free goodie bag! 
After all that gift shopping, you might find yourself with an overflowing home and no room for your incoming pressies! Make room for your latest swag and contact Beyond Storage to keep your belongings safe and sound in one of our top-of-the-line containers.