There's nothing worse than having a fridge full of wings and ribs and discovering that your BBQ isn't quite up to the job. So what's the best way to store your BBQ and BBQ equipment so you can be sure your grill is always ready and raring to go when the sun comes out?

Storing Your BBQ
Over the warm summer months when your BBQ gets the most use, it's most convenient to keep the BBQ in place, with a protective, waterproof cover over the top to keep the rain off and prevent rusting. It's worth paying a little more for a BBQ cover that has an integrated drawstring and toggle so that you can secure it properly – no one wants to be chasing their BBQ cover down the street on a windy day! Be careful not to secure the cover too tightly, however – you want a decent airflow from underneath so that your BBQ doesn't sweat on hot and humid days.
Cleaning Your BBQ
Over the winter, clean your BBQ thoroughly before putting it away for the year – it's a nightmare firing the grill up on the first nice day of spring and finding an inch-thick layer of grease and half an incinerated sausage!
To clean your BBQ, light the burners and turn the flame up as high as it will go to burn any food particles – they'll be much easier to scrape off with the BBQ brush if they're burnt and crispy. Allow to cool, remove the grates, and wash them in warm, soapy water. You can also use warm, soapy water to clean the inside of the lid, and to wipe down the outside of the BBQ to keep it looking good.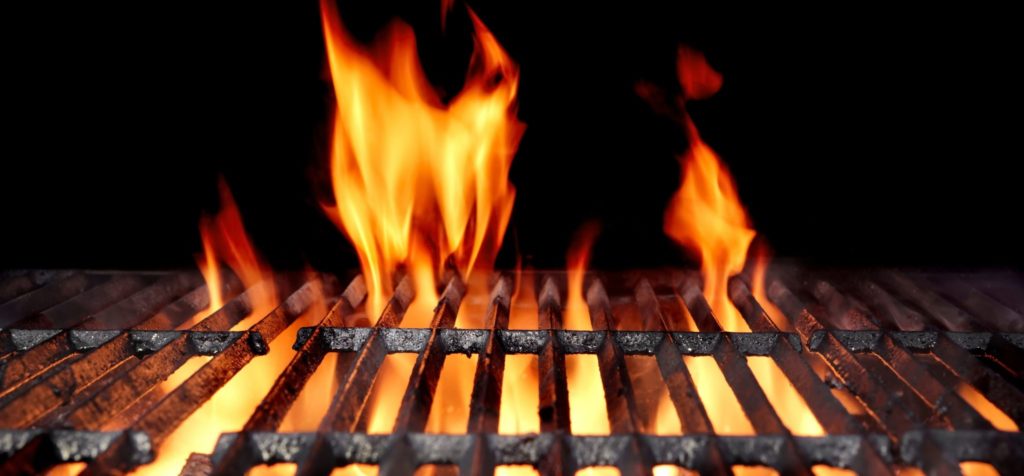 Storing Propane Cylinders
Never store your gas cylinders indoors – if there's a leak, the pressure built up in an enclosed area can be very dangerous. Instead, keep your cylinder outdoors on a flat surface. You can store the bottle underneath the BBQ if you wish, but remember to move it before use, and keep it away from the main grill burners and any side burners while in use. Consider detaching the gas regulator after each use – it only takes seconds to clip it back on, and it prevents gas leaks should the regulator begin to deteriorate.
Monitoring Propane Levels
Make sure you're never left with half-cooked kebabs by monitoring your propane levels. Some modern cylinders have a built-in gauge that give an indication of gas levels but they're not known for being incredibly accurate. Instead, pour some hot water down the side of the tank and use your hand to feel for temperature changes. The cylinder should feel warm at the top where it's empty, but cold from the gas level downwards. If you can bring yourself to pay an extra 'new bottle' charge, it's a good idea to keep a spare handy.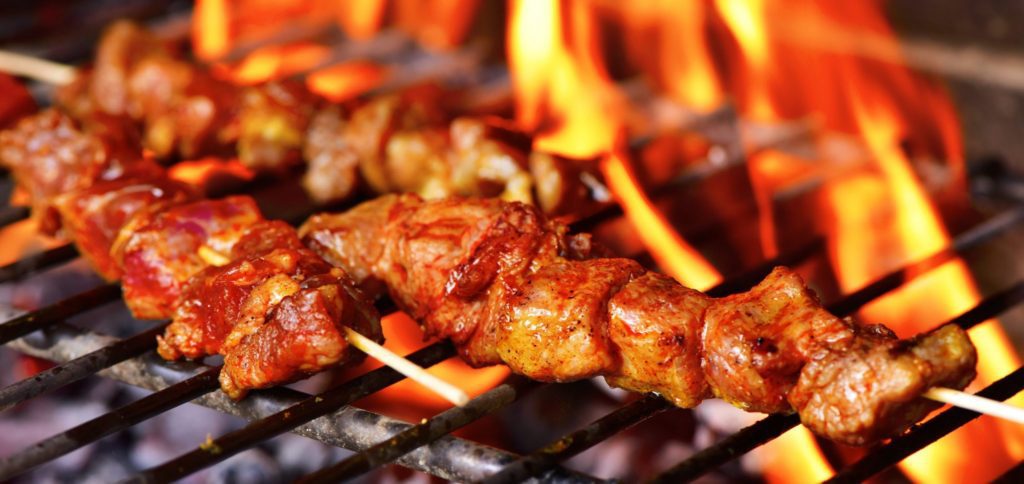 BBQ Essentials to Keep Nearby
Make sure your summer BBQs are fun and stress-free by keeping some grilling essentials nearby. Keep an apron and oven mitt together in your kitchen, along with spare lava rock and smoking chips, and the instructions to your BBQ in case you have trouble getting it lit. Also keep your BBQ utensils together so they're ready to be used, but don't be tempted to store them underneath the BBQ – it may seem like a good idea, but you'll be sorry when you find them covered in slugs and snails!