It's the season of love! Romantics are busy trying to snag the most indulgent chocolates and the biggest bunch of roses for their sweethearts, but this Valentine's, we've got our priorities right. We're treating the most important person in our lives… Our pooch! (What? Our puppy isn't a person? Doesn't sound right to us…)
To show man's best friend some appreciation, we've consulted with Beyond Storage's resident fluff-ball Peanut. Between all the tail chasing and running about, she set aside some time and let us know which presents pooches have their eyes on. These pressies all have Peanut's paw-stamp of approval! 
If you've got a very special pup that could do with some pampering, check out Peanut's ter-ruff-ic recommendations.

For Brainy Pups
We've all been there – pouring rain outside, dog starting to get a little antsy, and you just know they'll start bouncing off the walls if you don't take them on a walk… Enter, Nina Ottoson puzzle toys. We've had paws-on experience with these toys at all different experience levels and we can attest, dogs love them! Made of easy to clean, food-safe materials, these boredom-busting puzzles challenge your pup's mind with physical and mental challenges to snag their favourite treats. With four levels of difficulty to choose from, there's a puzzle for every kind of dog, from the loveable dummies to the canine masterminds!
For Rainy Pups
Is there any greater joy in life than taking your dog on a long country walk? The fresh air… The beautiful scenery… The damp dog smell…  not so much! The worst part of any dog walk is dealing with all the wet fur. Thankfully, Ruff and Tumble are taking the hassle out of dealing with soaked pups. With their state-of-the-art double layer, their drying robe takes the moisture out of your dog's coat quickly and effectively – meaning your pup isn't shivering from the cold and your car doesn't smell of wet dog anymore. Wins all around! 
For Lonely Pups
If you're anything like us, then you always wonder what your pooch is getting up to when you're not around. Whether you're an anxious pet-parent or just plain curious, the Furbo camera is the best pet-nanny-cam on the market. There's really no end to the great features on this sleek looking pet-cam, so we'll just run you through the highlights: HD camera with night vision. Treat dispenser (that really lobs the treats out!). Barking, person and emergency alerts. 2-way audio so you can chat with your pup when you're away. Oh, and it also takes pet selfies. Could you ask for more in a camera? We think not.
For Muddy Pups
Really want to treat your pup to a doggy day spa treat? Then you've got to get your hands on Ouai Fur Bébé Pet shampoo. Because who doesn't want a shampoo named by Schitt's Creek's own Moira Rose? (Just kidding!) For the most pampered of pooches, this luxury shampoo lifts dirt and nourishes your fur bébé's skin with rambutan seed extract, vegetable protein and panthenol to soften fur and deliver salon-worthy shine.

For Hungry Pups
There's nothing in the world better than cake. Seriously, we took stock of everything in the world, and cake ranked number one. We figure that our pups should be able to indulge in our favourite treat too. With Barking Bakery's Woofins, (that's 'muffins' for those that don't speak dog,) your dog can chow down on a tasty treat that's made especially for them. They've even got pup-friendly icing and biscuits on top! Just don't be tempted to take a bite yourself…
For Sleepy Pups
Joules Ticking Bee Doughnut Pet Bed
We've got two caveats when it comes to our dog's bed. 1. Must be comfy for our pups. They've had a long, hard day of treat eating and zoomies and need somewhere to lay their sleepy heads. 2. Must look great. After all, if their beds are going to be hanging around our house, they've got to look the part. Thankfully, Joules have got us covered. Not only does this bed have super plush with thickly padded sides for warmth and comfort, its doughnut shape also helps pups feel safe and combats anxiety. (Do they make human-sized doughnut beds? Asking for a friend…) Not to mention the iconic Joules design!
For Trendy Pups
We're going to be totally up-front here: this might be the most beautiful dog collar in all of existence. And no, we're not exaggerating at all! You may not have come across Kintails before. They're a lifestyle dog accessory company that is keenly aware of their impact on the planet and their responsibility. Their small production team of local, UK-based craftspeople means their hand-made products create minimal waste and offer serious exclusivity. It's like being a part of the most fashionable, eco-ethical club ever. 
For Snuggly Pups
Personalisation makes every gift better, don't you think? Made from super snuggly fleece, these blankets are sure to be a hit with any pup that likes to snooze (Greyhounds, we're looking at you!). To top it all off, these blankets are embroidered with a paw-print design alongside your dog's name. Can your dog read it? No. Is it still a very necessary detail? Of course. Whether you're a neutral tan or a hot pink kind of household, there's a whole rainbow of colours for you to choose from.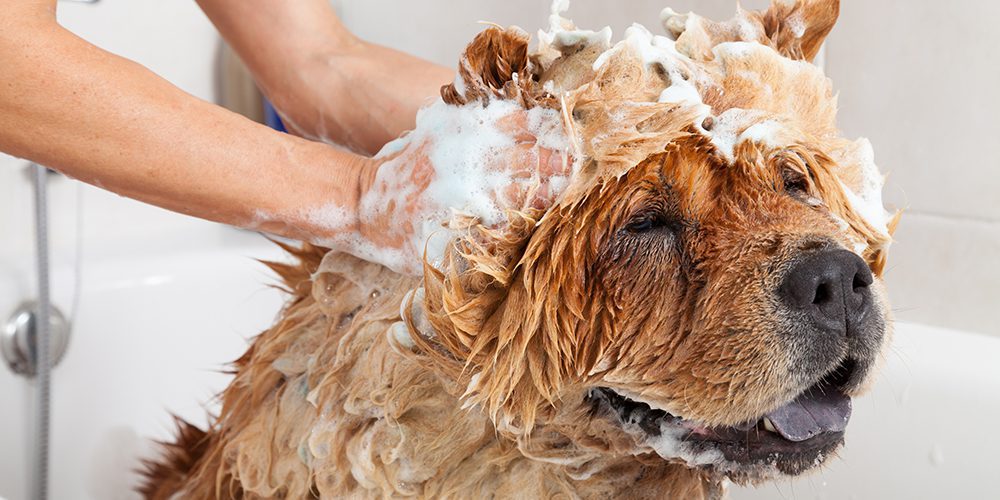 Do you think your pups would enjoy any of Peanut's recommendations? Does your dog already have some of these pawsome gifts? We'd love to hear about them!
If you're anything like us, all the dog's things are taking over the house. Toys everywhere! Beds all over the place! Too many collars and leads and harnesses to keep track of! Maybe you could do with making a little more space for your humans. Whether you need to clear a little space for yourself or need more room for more pups, our state-of-the-art facilities across 5 beautiful sites will have the answer.