After weeks of dropping hints and clues, we're finally able to shout from the rooftops about the launch of our exciting new competition.
We've been working on this project for some time as it was important to us that we got it right; 2020 was incredibly challenging for everyone, and while we're not quite out of the woods yet, there is a light at the end of the tunnel and we wanted to make sure there's something great waiting for us when we get there.
We also believe self-storage is the answer to not only creating more space during life events, but providing the mental space we need to improve our homes, support our lifestyles and explore our interests. 
So we created The Great British Box Off 2021!
The mission is simple: let us know how you'd use one of our storage containers, the more creative and surprising the better, and we'll give the winner Storage Hero status and everything they need to make their dream-space a reality.
The winner will receive £500 towards the container contents to help them realise their vision, a period of free storage and a whole team for a day to help them set up.
Now, let's get into the nitty-gritty. You may have spotted our Storage Heroes circulating on social media, so we thought it only right to formally introduce them:
The Taxidermist 
Marvellously eccentric, the Taxidermist loves to collect the weird and wonderful. Our climate-controlled units keep his treasures in tip-top condition so that they can be admired for generations to come.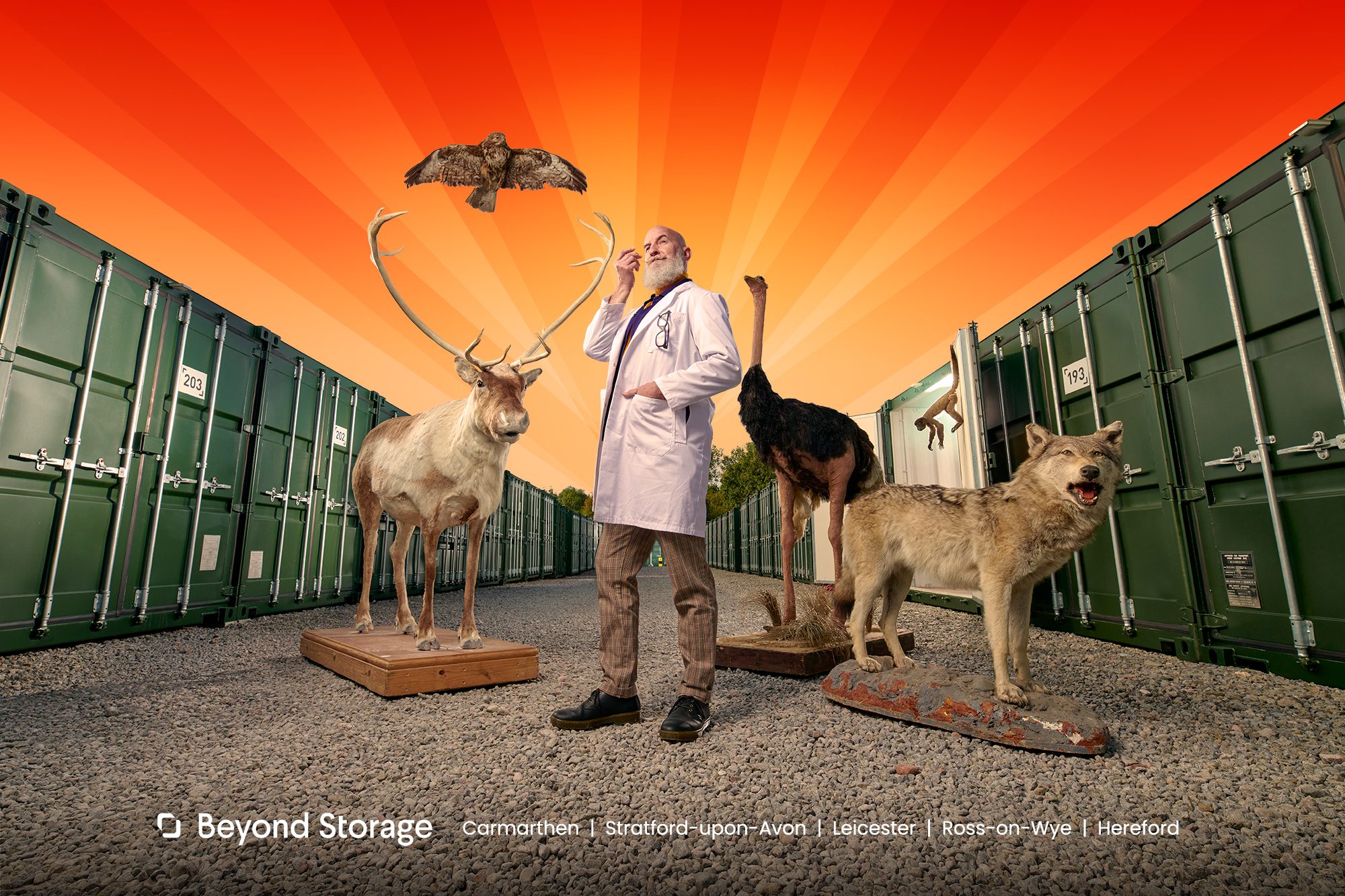 The Gym Guy
A familiar face at Beyond Storage, the happy-go-lucky Gym Guy loves nothing more than breaking a sweat at his very own personal gym a few times a week. He's also into his running, so loves the site's access to some great countryside paths. You'll find him at local Fun Runs or raising money for his annual marathon. A true Storage Hero!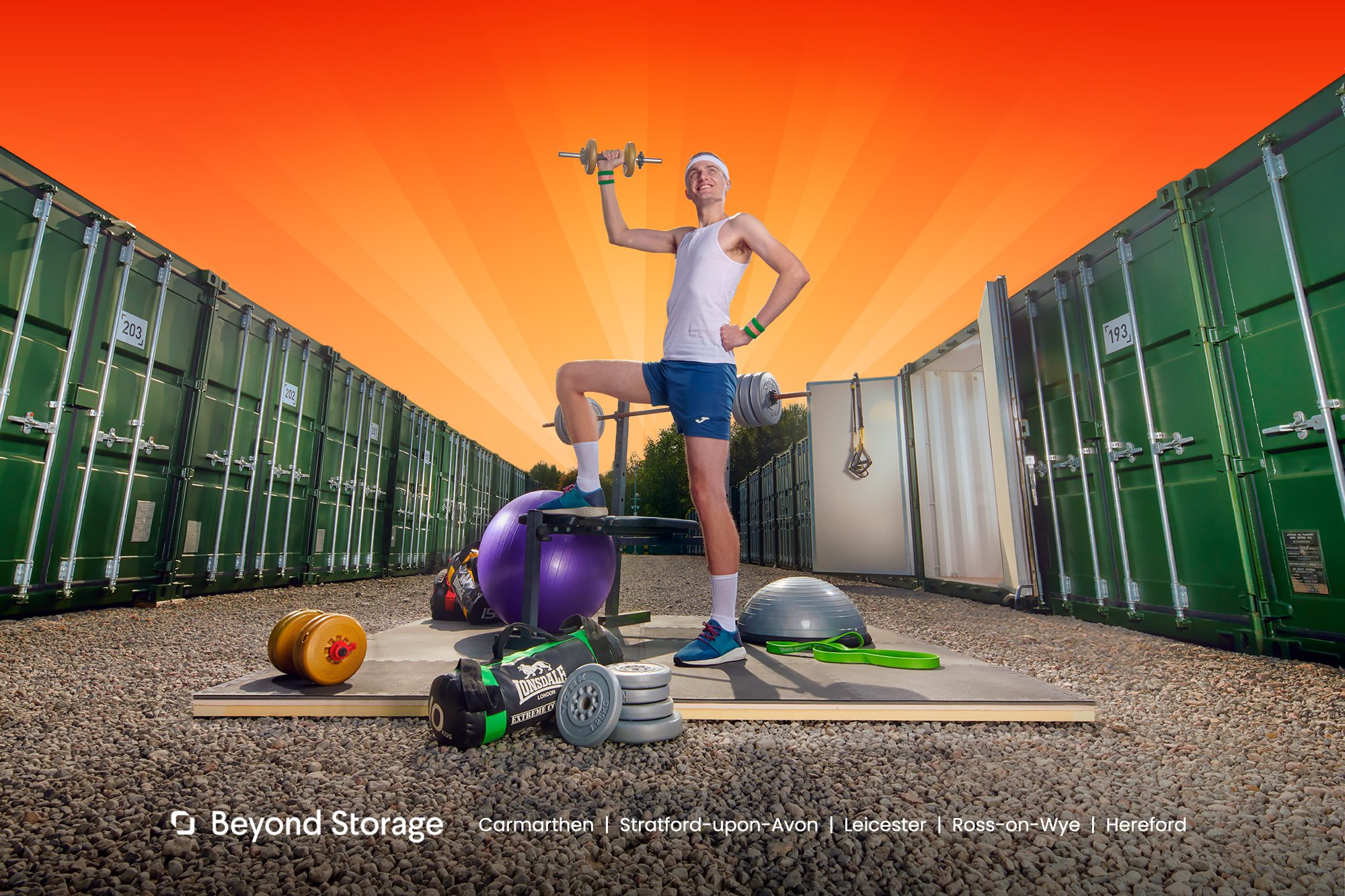 The Costume Designer
From Hamlet to Hamilton, The Costume Designer is the first point of call for all your dramatic wardrobe and tailoring needs. The unit is both a time capsule of theatre performances gone by and perfect for quick and easy access to current projects: long opening hours mean she's able to access her container when it works for her, while being able to drive up to the unit allows her to load and unload costumes safely.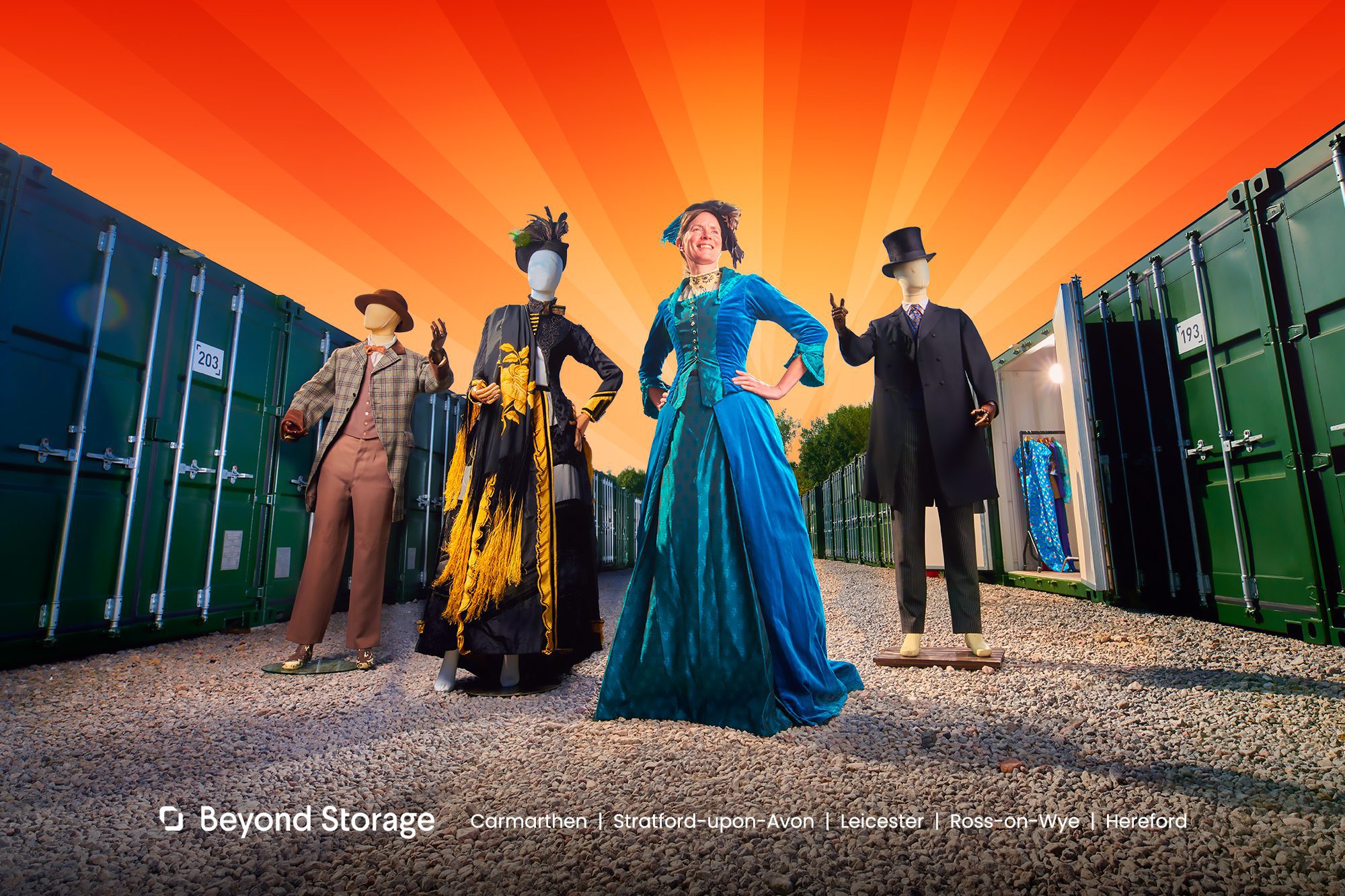 The Dirt Biker
Adrenaline is The Dirt Biker's middle name. He's semi-professional, but really he loves nothing more than visiting the site every weekend to take his bike out with some mates and let off some steam. He knows his bike and gear are safe with us: 24/7 CCTV, fingerprint scanning access to the sites and individually locking units make sure of it.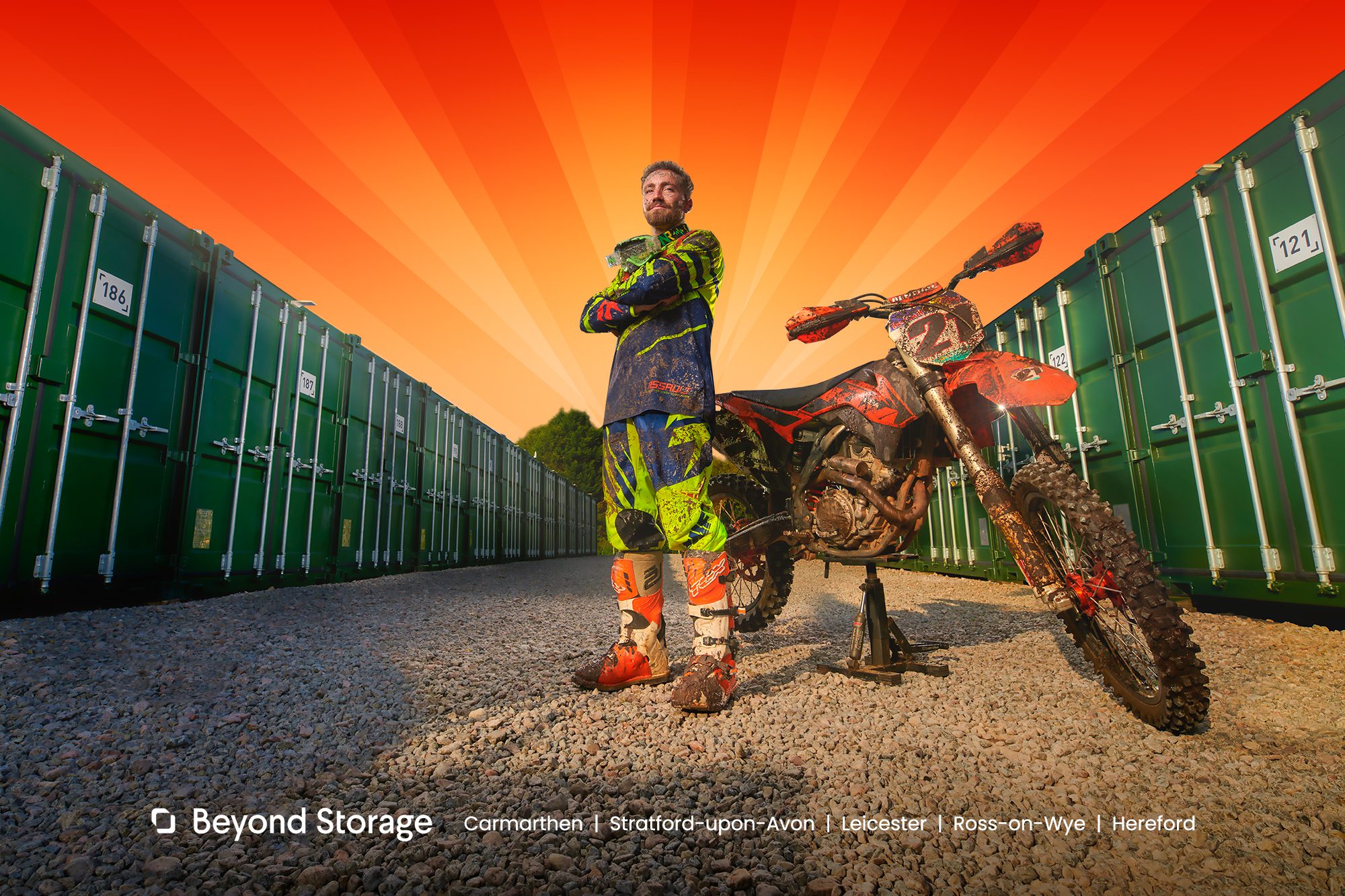 The Family
A Mum, Dad, Son and Daughter – the quintessential family! But that's where their predictability ends. They're all about having a great time and getting the most out of life. Their storage unit is filled with fun, from the golfing gear they love to take out on Sundays to their collection of antique pinball machines. You can find them a couple of times a month, especially in the summer, curled up on their unit-sofa watching a film projected on a pull-down screen. Snacks and laughs are non-negotiable.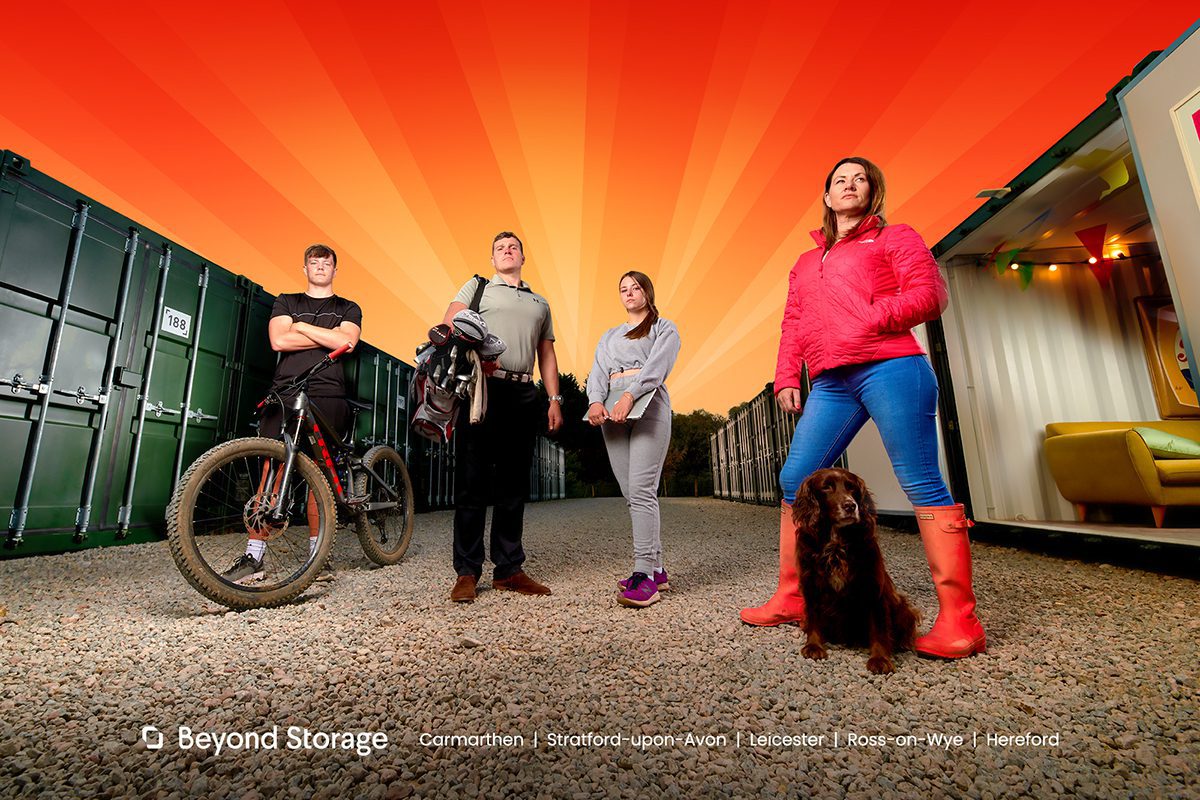 Our Storage Heroes have been created as ambassadors of the versatile storage container and to inspire you on your own storage journey.
While we strive for the very best storage facilities and customer service at Beyond Storage, the clue is in the name. We believe that self-storage can be so much more than a way of facilitating a move. As our motto says: don't just make room for stuff. Make room for life!
So if you live in or the surrounding areas of Hereford, Ross-on-Wye, Leicester, Carmarthen or Stratford-upon-Avon, tell us – what would be in yours?
To enter The Great British Box Off 2021, click here and tell us all about your container of dreams!
You can also find out more about the competition in the T&Cs here.
Good luck Storage Hero!