We're packing up the suncream, stowing the beach towels under the stairs and leaving our sunglasses in the glove box for another year. The summer months may be coming to a close, but that doesn't mean you can't embark on an autumnal adventure for the ages! Stratford-upon-Avon is the perfect place to pack off to when the leaves start changing. This haven for literary lovers is for everyone, from old-school romantics that love a cosy cup of tea to go-getters that crave the unorthodox. 
You might have already studied the ins and outs of Stratford-upon-Avon, but we're willing to bet you didn't know these fun facts about everyone's favourite medieval market town:
Shall I compare Stratford to a summer's day? 
Alright, you may already know this fact, but how could we not? After all, Stratford-upon-Avon is only the birthplace of the most famous writer in the entire English language! You've heard of his heavy hitters – Romeo and Juliet, Macbeth, Hamlet, Twelfth Night… Need we go on? William Shakespeare (or good ol' Bill, as we like to call him in Stratford,) was born in Stratford-upon-Avon and grew up there until he took his big ideas to London.

Remember remember, the fifth of November, gunpowder, treason and Stratford. 
You're no doubt well acquainted with the gunpowder plot that almost blew up parliament in 1605. And you're definitely acquainted with one famous name attached to that plot: Guy Fawkes. But did you know about the lesser-known accomplices to the parliament plot? Ambrose Rookwood, a distant relative of Stratford local Sir Hugh Clopton, moved in with Sir Clopton into Clopton hall to be closer to the action and to provide horses to Guy Fawkes and his lackeys. (It's also believed that the characters in Shakespeare's Taming of the Shrew are based on the Clopton family!)
Something wicked this way comes… It's the plague!
You'll be glad to know that you've got something in common with Shakespeare – you've both lived through pandemics. Within a few weeks of his birth in April 1564, Stratford-upon-Avon was struck by an outbreak of the plague – aka the Black Death. All the doors in Stratford had red crosses on them with the words 'Lord have mercy on us' painted across. A bit more dramatic than masks and hand sanitiser, but who are we to judge?
Share a pint with some ghosties and ghoulies this spooky season.
If you're brave enough, try heading down to the oldest pub in Stratford, the Garrick Inn. This historical building dates all the way back to the 1400s and has an impressively rich history. It's not just a pretty old building, though… Reportedly, locals swear that former locals return from their eternal rest to enjoy another pint. The drinks are just that good, apparently! 
Stratford's streets are lined with hundreds of unique lamposts.
You'd be forgiven for not catching this right away, what with all playwright pubs and historic landmarks. Eagle-eyed tourists will spot something a little off about the lampposts in Stratford-upon-Avon. Take a closer look, and you'll find that each lamppost is different. This is because Stratford has been gifted lampposts by different councils all over the world. Why? We don't know! But each lamppost has unique designs and plaques on them, so have a look and report back to us. 
Sound inviting? We certainly think so. Get set for your spooky season adventure with Beyond Storage's top 10 things to do in Stratford-upon-Avon.
We'd be remiss to leave this one off our list. If you're coming to Stratford-upon-Avon, you have to at least visit Shakespeare's birthplace. It's the law! (Not really, but we will shake our heads very sternly at you.) Get a full tour around the gorgeous grounds of the world's most famous poet and playwright and discover where he grew up. Who knows, maybe a little bit of his genius will rub off and you'll get cracking on your manuscript!
Maybe you need a little break from all the literature and plays. Luckily, Stratford isn't just theatres and books! It's also home to the UK's largest butterfly farm. Talk about variety. At this fabulous farm, you'll find hundreds of different varieties of exotic butterflies all happily floating around. From tropical blossoms to splashing waterfalls, there's loads to discover at this beautiful butterfly farm. 
Okay, maybe just a couple more Shakespeare-based activities… Really, were you expecting to come to Stratford-upon-Avon and not visit the Royal Shakespeare Theatre? It's undoubtedly the best place to watch some of the most spectacular plays that the world of literature has to offer. The company performs a range of Shakespeare's most popular plays alongside more contemporary playwright's work too!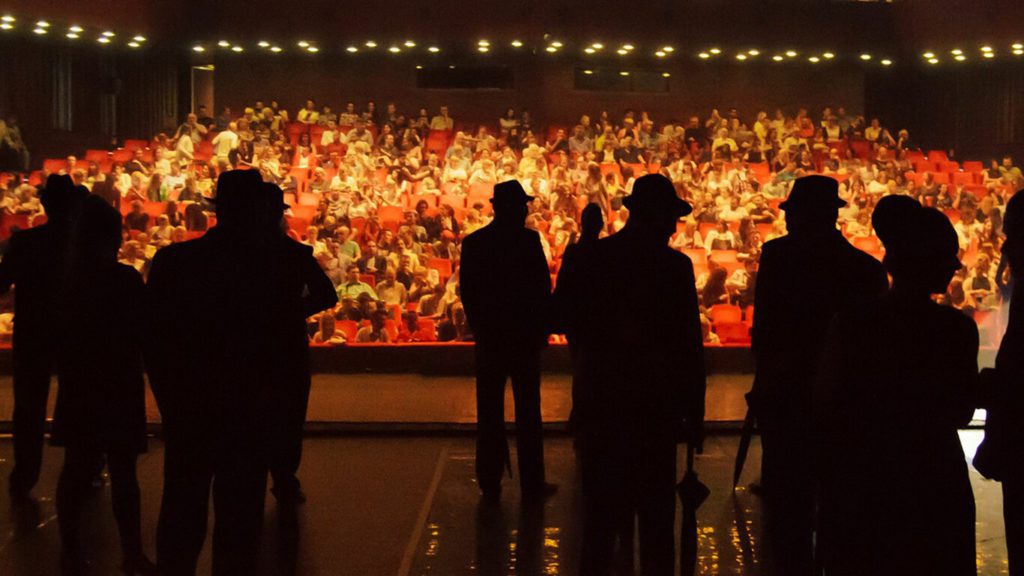 Time for a quick English lit break? Head over to the MAD Museum for a completely out of the box experience that's sure to entertain holidaymakers of all ages. While it is a pretty kooky place, MAD stands for Mechanical Art & Design. It's a great assortment of whirling robotics, churning clogs, rolling ball circuits, ingenious design and crazy sounds. There's no better place in Stratford to fund engaging, educational fun. 
If the regular Stratford isn't quite immersive enough for you, take yourself down to Tudor World to really throw yourself back into the last century. This award-winning living museum totally transforms its historic grounds into a fully realised… well… Tudor world! Bring history to life with its immersive tours and insightful guides. 
With all the historical excitement going on, you might struggle to stop and slow down. You know, smell the roses, or take a stroll down the canal. We can't recommend any roses, but we would certainly would recommend that you should head down to Stratford-upon-Avon's canal. From beautiful riverside restaurants to scenic boat rides, the canal is a relaxing and well-needed respite in any busy tourist's schedule.

Move aside Harry Potter, Stratford-upon-Avon has its own magic alley. These witches and wizards are no work of fiction, they're the world's oldest purveyors of magical goods and wares. Take a stroll through and discover their Enchanted Mirror, the Emporium, tarot card readings and all sorts of special events to keep curious minds engaged. 
No, not that Anne Hathaway. (And we're definitely sure, because if she lived in Stratford, we'd be down there talking to her about the Princess Diaries right now.) This Anne Hathaway was not the star of the Devil Wears Prada but was Shakespeare's wife. Pop down to this utterly charming cottage and have experienced guides regale you with tales of Shakespeare and the Hathaway family.
For all you shopaholics and interior design lovers out there, there's Bonds Lifestyle. This refreshingly unique lifestyle store is a haven for new interiors, Boutique Clothing, Garden & Indoor Plants, Artisans and Vintage pieces from around the world. Make a whole day of it by taking full advantage of their luxury café and range of creative workshops. 
Round out your trip to Stratford-upon-Avon with one last blast of culture at the Compton Verney Art Gallery and Park. Stroll through over 120 acres of stunning parkland paired with an award-winning art gallery and gift shop. It's the ideal afternoon for families looking to combine outdoor fun with some intellectually stimulating art that spans across ages.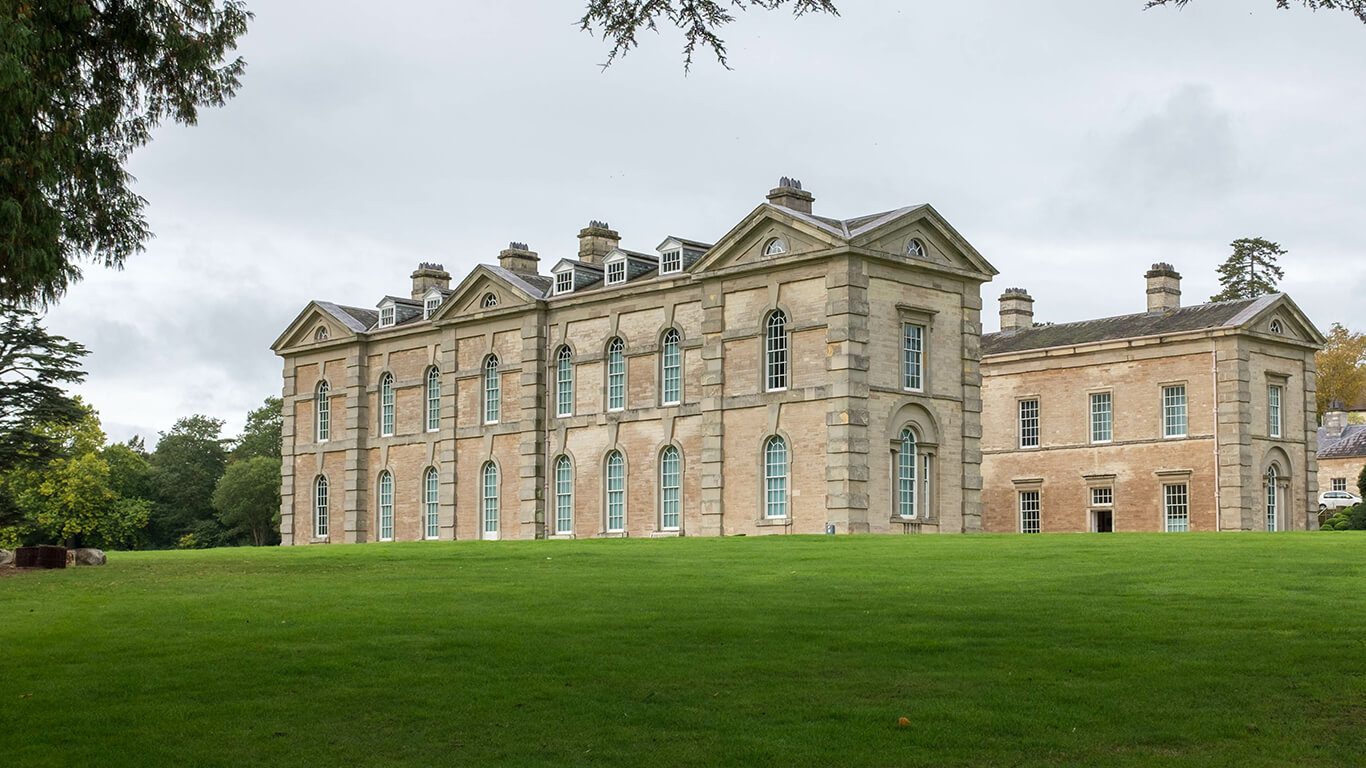 After your jam-packed visit to Stratford-upon-Avon, you might need to find somewhere to pop all your new books, magical artefacts and snazzy new home accessories. If you're struggling for space, why not get in touch with Beyond Storage?