As summer begins to kick in, many students are thinking of their next steps and where their path will lead them. Work? University? Or how about taking time to find your feet by having a 'gap year'?
A gap year is a period of time, usually around the length of an academic year, for a student to take a break between school and university or college. However, a gap year has started to become more popular among older adults, proving that it's not just for students. Many people in their late twenties and even thirties feel that travelling later in life gives them an experience which will help them decide what level they next want to take their career to, and to see and do the things they really want. So we have decided to put together a little information pack on this hot topic about some of the best places to travel to when you want to take a 'gap year'.
Fiji:
In the heart of the South Pacific is the beautiful and incredible country of Fiji. Blessed with more than 300 tropical islands, it is the perfect place to kick-start your happiness adventure. Fiji is famously known for its white sandy beaches, pristine environment and its soft coral diving. It is the perfect place to make those endless memories you will never want to forget. From secluded beaches to hidden bays there is so much to explore in this once-in-a-lifetime opportunity.

We love adventure and going beyond our comfort zones. By exploring Fiji you get to overstep the mark and unleash your inner adventurous side. Satisfy your adventure hunger by charging down rives in an inflatable raft or along a rugged surface on an off-road buggy. Maybe you want to take it to another extreme and enjoy the breathtaking views as you parasail over the Pacific Ocean? Or take that birds-eye view of the beautiful island as you take a leap of faith out of a plane into an adrenaline pumping free-falling skydiving experience. You can do it all in Fiji.
New Zealand:
The beautiful country of New Zealand is small in size, but one of the most incredible and photogenic places on earth. With a nation of just over 4 million, the friendly people of New Zealand are one of the best things you will remember about this beautiful land. Take a trip to the shores of Lake Wakatipu in Queenstown which is New Zealand's adventure capital and top go-to destination. Be tempted by bungee jumping, rock climbing, white-water rafting, mountain-biking and so many more adrenaline-fuelled sports.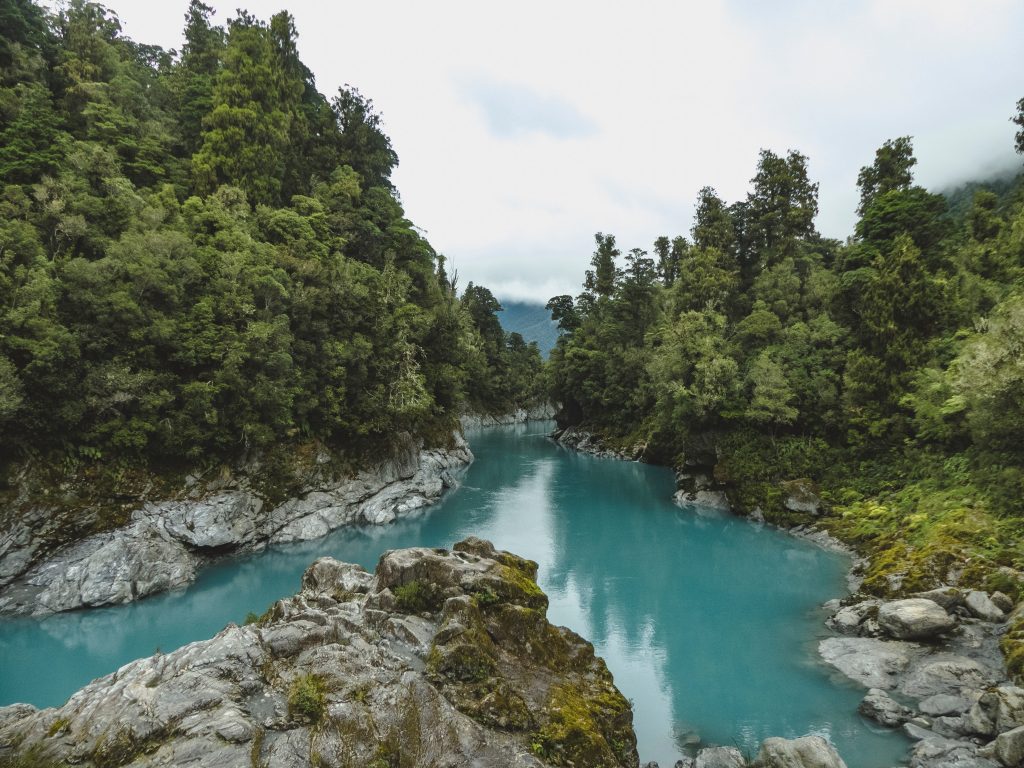 Or why not visit the Pacific Ring of Fire in Rotorua – the land where the earth speaks? From boiling mud pools, volcanic craters and steaming thermal springs you can get close to the natural forces that New Zealand has to offer. Stop off in Hawke's Bay in Napier and enjoy some deliciously luxurious gourmet food surrounded by amazing art and architecture.
Thailand:
Thailand is a wondrous kingdom filled with exotic wildlife, phenomenal islands and Buddhist temples. Along with its fascinating history, you can enjoy some new foods and a famous Thai massage. With so much to see and do, from adventurous thrills such as hot air-ballooning to kite-surfing, there is something for everyone no matter your age.
You can visit the nation's capital of Bangkok. With so much to see and to explore, it is also one of the world's hottest cities, with temperatures scorching up to 34 degrees in this busy capital. There are lots of day trips and excursions that can be done in Thailand and they can all provide you with a real eye-opening experience.
You really don't have to be a student to take a Gap Year and to unleash your inner adventurer. We have taken you round our 3 top choices for a gap year. Enjoy and explore the tranquil surroundings of Fiji, be adventurous in your activities in New Zealand or join in the cultural diversity and exploration of Thailand. Now all that's left is for you to pack your suitcase and go!
Don't worry about the personal belongings you leave behind, either, because we at Beyond Storage offer 24/7 security, including CCTV surveillance and fingerprint access at some facilities. All our units are dehumidified and insulated to ensure you have that peace of mind.
It's time for you to #GoBeyond!