Why Beyond Storage Leicester?
DEHUMIDIFIER
Free dehumidifiers provided by default in all units

INSULATION
Possessions stay in perfect condition in all Beyond units thanks to full insulation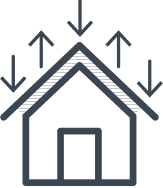 SCANNERS
Fingerprint scanners ensure we can control access to sites at all times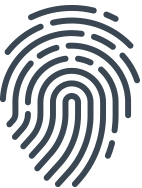 SECURITY
CCTV coverage and off-site monitoring at all Beyond locations adds further security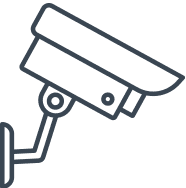 OPEN TIMES
All Beyond locations are open 6am-9pm every single day.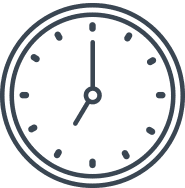 NOTICE PERIOD
We only ask for 1 weeks notice if you want to leave any Beyond site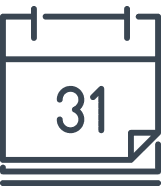 GET A QUOTE
Self Storage in Leicester
Beyond Storage offers completely secure storage solutions for both commercial and business clients in Leicester. Our storage site provides fingerprint access and 24/7 CCTV coverage, so that your belongings are kept safe from harm. As a family run business we strive to provide you with impeccable customer service and our site manager, Lindsey is always on hand to answer any questions.
Try our new online estimator
Our online estimator is easy to use and gets you an instant price on screen for your storage needs! Just fill in our quick questionnaire to tell us what you require and get a price straight away, no fuss and no extra effort!
FIND OUT MORE
Get an instant quote into your email inbox for your Beyond Storage requirements! Fill in your details and we'll do the work for you! Prefer to talk to us straight away? Call up now, or talk to our team on live chat!
GET A QUOTE
CALL LEICESTER ON
Henwood Farm, Merrylees Road, Thornton, Leicestershire, LE67 1AP
SITE OPENING HOURS
Site Open Everyday 6AM – 9PM
OFFICE HOURS
Monday to Friday 9AM – 5:30PM
Saturdays 9AM – 12:30PM
What do our customers say?
Self Storage Leicester from Beyond Storage
Beyond Storage is one of the leading local storage companies for Leicester and the surrounding local towns including, but not restricted to; Bagworth, Coalville, Desford, Newbold Verdon, Market Bosworth and Barlestone. We take pride in the customer service, security and convenience that is provided at our self-storage sites and Leicester is no exception.
With fingerprint access, long opening hours, 24/7 CCTV, secure and insulated containers and unbeatable customer service we feel that our Leicester self-storage option is the best choice. No matter what your circumstance, if you are looking for extra space to store home or business items then we can be of service – and the space you need is completely flexible. You only ever pay for the space you use and not the size of the storage container itself!
Container Storage in Leicester
We don't use large warehouses, all of our storage solutions are available in our highly secure, insulated and humidity-controlled containers with state of the art security technology to ensure your belongings are kept in perfect condition and are completely secure.
By using container storage you only pay for the space you use, unlikely other companies where you rent 'rooms', our self storage in Leicester is flexible to only the space that you use. And all of our containers are accessible by car, allowing you to unload and load with minimal fuss.
Our pricing at our Leicester site is extremely competitive and can be far cheaper than warehouse storage. There's a good reason why we're so popular in Leicester, Coalville, Hinckley and beyond.
The 80 square foot unit is suitable for the contents of a 1 bedroom house or flat. All our units are insulated, humidity controlled and damp proof, so you can be sure your belongings are protected. Still unsure on what size you will need? You can always change your mind when you arrive on site.
The 120 square foot unit is suitable for the contents of a 2 bedroom house or flat. All units are monitored through 24 hour surveillance, CCTV systems and fingerprint access. Still unsure on what size you will need? You can always change your mind when you arrive on site.
The 160 square foot unit is suitable for the contents of a 3 bedroom house or flat. Unlike warehouse storage, you are free to drive directly to your storage unit so there is no need for lifts and trolleys. Still unsure on what size you will need? You can always change your mind when you arrive on site.
We've tried to answer as many frequently asked questions as possible – if you can't find what you're looking for, please contact your local Beyond Storage site and we'd be more than happy to assist you!
The minimum hire period is for four weeks.
We arrange a site visit for you to process the necessary paperwork, payment and fingerprint access. The storage unit is then arranged for the commencement date as required.
Please call us to check availability and confirm a commencement date; we can then reserve a unit for you if required.
If you are storing within a 20ft unit we can amend your account at any time; just confirm how much of the unit you are using (10ft,15ft or full unit), and we'll amend your account accordingly.
We don't arrange collection, but can recommend local removal companies for you.
7am to 7pm every day (our office hours are 9am to 5.30pm Monday to Friday).
We arrange secure fingerprint access to the site for you; you are then free to come and go within the site opening times.
We can arrange the access for others if required.
We can supply an additional key; a charge of £25 is made for any duplicate keys supplied.
We supply the padlock and key for you.
No deposits are required. The first four weekly payment is required on the storage commencement date.
We accept all payment methods except cash. Payment by Direct Debit or card payment is preferred; recurring payment is set up for your payment to be collected every four weeks.
We just require seven days notice to terminate the rental agreement. If you move out before the end of the month that you have already paid for we'll then refund any unused days back to you.