Welcome to our Ashfield self-storage facility, nestled in the beautiful Herefordshire countryside on the northern edge of the Forest of Dean. Our rural – but completely accessible – location is perfect for everyone from families and dog walkers to nature enthusiasts and thrillseekers.
Our modern self-storage site offers a state-of-the-art security system complete with 24/7 CCTV surveillance, along with premium units equipped with power supply, dehumidifiers and more!
With a range of containers on offer, an ultra-secure site and a 5-star customer service team ready to lend a hand, you'll find everything you need to satisfy your storage needs at Beyond Ashfield.
SECURE YOUR UNIT
Why Ashfield self-storage is better with Beyond

DEHUMIDIFIER
Keep damp at bay with a dehumidifier that comes as standard in all of our containers.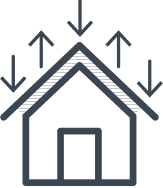 INSULATION
You can trust that your belongings are safe and as you left them, whatever the weather!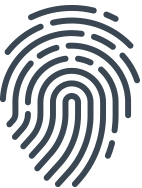 SCANNERS
State-of-the-art fingerprint and ANPR scanners control all site access.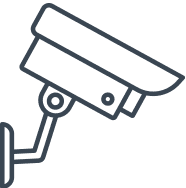 SECURITY
Relax with 24/7 CCTV site surveillance with on-and-off-site monitoring.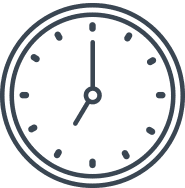 OPEN TIMES
The Ross-on-Wye site is open for your convenience from 6am-9pm, 7 days a week.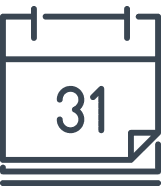 NOTICE PERIOD
Needs change and we know that. We only need a week's notice for you to move out.
Directions & Opening hours
ADDRESS
Beyond Storage Ross, Lower Cleeve Farm, Ross-on-Wye, Herefordshire, HR9 7TD
SITE OPENING HOURS
Site Open Everyday 6AM – 9PM
OFFICE HOURS
Monday to Friday 9AM – 5:30PM
What do our customers say?
Outstanding customer service
At Beyond Self-Storage Ashfield, we don't just deliver premium self-storage units. We offer a 5-star customer experience from start to finish, putting you at the centre of everything we do.
We go above and beyond to ensure that every one of our clients feels like they are part of the Beyond community, offering free helpful advice both on-site and throughout our website. We believe that no question or ask is too big, and we will do everything we can to make your self-storage experience as smooth and stress-free as possible. And we believe our reviews speak for themselves – with 99% saying they would recommend our sites!
Contact us today to kick-start your journey towards better self-storage.
Premium self-storage containers
When you store with Beyond Self-Storage Ashfield, you can expect premium storage solutions that won't break the bank. Our Ross-on-Wye-based self-storage facility has been designed to provide everything you need to keep your belongings in top condition, ready for when you need them.
Our units are fitted with quality insulation and dehumidifiers to keep your items protected from damp and top-of-the-range security features to ensure unwanted visitors are kept away.
Attractive and accessible sites
Located just off the B4234, our Ashfield storage facility offers the perfect blend of rural tranquillity and convenient accessibility. And our outdoor site doesn't just look the part – it means you can wave goodbye to lugging heavy items over long distances, with the option to drive right up to your storage container.
If you want to go beyond the site & check out some of Ross-on-Wye's top local attractions, you can leave your vehicle in our secure facility for peace of mind whilst you make the most of our doorstep wonders.
Safe and secure self-storage
Get total peace of mind with our ultra-secure Ross-on-Wye self-storage, offering everything you need to keep your belongings safe and secure.
From 24/7 CCTV surveillance and motion-sensing technology to ultra-secure fingerprint access and number plate recognition, we pride ourselves on offering top-of-the-range security solutions so you can store even the most precious of items without fear of burglary.
The 80 square foot unit is suitable for the contents of a 1 bedroom house or flat. All our units are insulated, humidity-controlled and damp proof, so you can be sure your belongings are protected.
Still unsure on what size you will need? You can always change your mind when you arrive on site.
The 120 square foot unit is suitable for the contents of a 2 bedroom house or flat. All units are monitored through 24-hour surveillance, CCTV systems and fingerprint access.
Still unsure on what size you will need? You can always change your mind when you arrive on site.
The 160 square foot unit is suitable for the contents of a 3 bedroom house or flat. Unlike warehouse storage, you are free to drive directly to your storage unit so there is no need for lifts and trolleys.
Still unsure on what size you will need? You can always change your mind when you arrive on site.
GET A QUOTE
Frequently Asked Questions
We've tried to answer as many questions as possible about our self-storage in Ross-on-Wye. If you can't find what you're looking for, please get in touch and we'd be more than happy to help!
Fill in your details and let us do the work! Based on your requirements, we'll send you a quote directly to your inbox. If you would prefer to talk to us directly, please don't hesitate to call on 0800 77 20 200 or talk to Lindsey via live chat.
Alternatively, try our new online estimator. Simply answer a few questions about your storage requirements and we'll give you a price straight away!