Self-storage in Herefordshire
With three premium outdoor self-storage sites across Herefordshire, you'll find everything you need to satisfy your storage needs with ease.
From power supply and dehumidifiers to 24/7 CCTV surveillance and ANPR-controlled site access, our secure Ross-on-Wye, Hereford and Phocle Green storage facilities offer tonnes of top-line features at no extra cost. Get a free instant estimate now to discover why self-storage is better with Beyond.
SECURE YOUR UNIT
Why Herefordshire self-storage is better with Beyond

DEHUMIDIFIER
Keep damp at bay with a dehumidifier that comes as standard in all of our containers.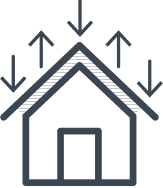 INSULATION
You can trust that your belongings are safe and as you left them, whatever the weather!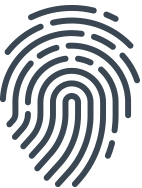 SCANNERS
State-of-the-art fingerprint and ANPR scanners control all site access.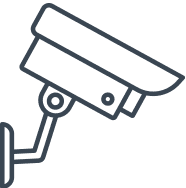 SECURITY
Relax with 24/7 CCTV site surveillance with on-and-off-site monitoring.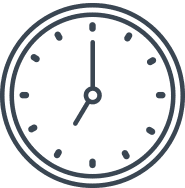 OPEN TIMES
The Ross-on-Wye site is open for your convenience from 6am-9pm, 7 days a week.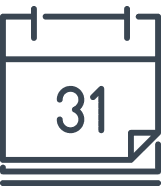 NOTICE PERIOD
Needs change and we know that. We only need a week's notice for you to move out.
Directions & Opening hours
ADDRESS
Beyond Storage Ross, Lower Cleeve Farm, Ross-on-Wye, Herefordshire, HR9 7TD
SITE OPENING HOURS
Site Open Everyday 6AM – 9PM
OFFICE HOURS
Monday to Friday 9AM – 5:30PM
What do our customers say?
Outstanding customer service
Whilst our Hereford sites may differ in location, they all offer the same 5-star self-storage experience.
As a family-run business, we recognise the importance of people, and as such, we go above and beyond to ensure every customer feels like part of the family.
From long opening hours and short notice periods to modern relaxation zones and affordable workspaces, everything we do is designed to improve your experience and remove the stress from storage. And we like to think we've nailed it – but don't just take our word for it, check out our reviews to discover why 99% would recommend us.
Premium self-storage containers
From quality insulation to dehumidifiers, all of our units are fitted with the features you need to protect your belongings for the duration of your stay. So whether you want a temporary space to house your out-of-season clothing or a more permanent solution to keep your precious antiques and pricey sports equipment protected, we've got you covered.
Attractive and accessible sites
Our signature forest-green storage containers are nestled away in the picturesque Herefordshire countryside, boasting all the benefits of a rural location without compromising on accessibility.
And our outdoor site doesn't just look the part – it allows you to drive right up to your unit, meaning you can wave goodbye to bad backs and unnecessary steps and hello to a convenient, practical storage solution.
Safe and secure self-storage
No matter what you're storing, it deserves to be looked after. Get total peace of mind with our ultra-secure Hereford self-storage sites, offering everything you need to keep your belongings safe and secure when you're not around.
From 24/7 CCTV surveillance to modern fingerprint access and number plate recognition, we go beyond the standard to ensure your items are protected.
Flexible self-storage solutions in Herefordshire
We have years of experience helping our customers to satisfy their self-storage needs, so whether you're looking for a secure unit to archive your documents, an all-singing site to house your antiques or an accessible storage container to store your personal belongings, our range of top-of-the-line storage units are waiting for you. 
Discover a truly productive day's work in our Beyond Offices. Our modern workspaces have been designed to boost productivity, facilitate collaboration and create a comfortable working environment that offers everything you need to get the job done.
With super-fast and reliable WiFi, sleek interiors and unlimited free tea and coffee, you can expect a premium service without the price tag. So whether you're looking for a peaceful environment to streamline your solo working hours or a functional space to host those all-important in-person meetings, our contemporary office spaces provide everything you need for a truly productive day's work.
Unlike other workspaces, the Beyond Offices are open 7 days a week from 6am – 9pm, so you can forget having to rearrange your schedule and discover a space that truly works for you.
Work smarter with Beyond Storage. Get in touch now to book your slot.
The 80 square foot unit is suitable for the contents of a 1 bedroom house or flat. All our units are insulated, humidity-controlled and damp proof, so you can be sure your belongings are protected.
Still unsure on what size you will need? You can always change your mind when you arrive on site.
The 120 square foot unit is suitable for the contents of a 2 bedroom house or flat. All units are monitored through 24-hour surveillance, CCTV systems and fingerprint access.
Still unsure on what size you will need? You can always change your mind when you arrive on site.
The 160 square foot unit is suitable for the contents of a 3 bedroom house or flat. Unlike warehouse storage, you are free to drive directly to your storage unit so there is no need for lifts and trolleys.
Still unsure on what size you will need? You can always change your mind when you arrive on site.
GET A QUOTE
Serving Hereford and surrounding areas
Unlock 5-star self-storage in Herefordshire, covering a range of areas, including Cinderford, Phocle Green, Bridstow, Ashfield, Hildersley, Monmouth, Newnham, Tudorville, Herefordshire and Worcestershire.
Frequently Asked Questions
We've tried to answer as many questions as possible about our self-storage in Ross-on-Wye. If you can't find what you're looking for, please get in touch and we'd be more than happy to help!
Fill in your details and let us do the work! Based on your requirements, we'll send you a quote directly to your inbox. If you would prefer to talk to us directly, please don't hesitate to call on 0800 77 20 200 or talk to Lindsey via live chat.
Alternatively, try our new online estimator. Simply answer a few questions about your storage requirements and we'll give you a price straight away!