Why Beyond Storage Tudorville?
DEHUMIDIFIER
We provide dehumidifiers in all our units for free

INSULATION
Keep your possessions pristine with our fully insulated units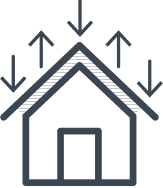 SCANNERS
Advanced biometrics on our site entrances means no unauthorised visitors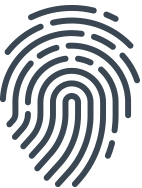 SECURITY
Every site benefits from full on-and-off-site CCTV coverage at all times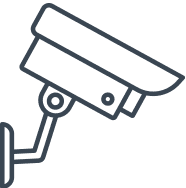 OPEN TIMES
Pop in when it suits you, with our flexible opening times 6am-9pm every single day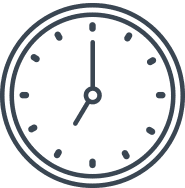 NOTICE PERIOD
We only need 1 weeks notice if you want to leave, unlike other storage companies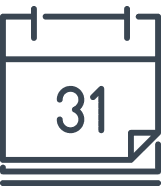 GET A QUOTE
The friendliest self storage provider in the UK
At Beyond Storage we pride ourselves on providing affordable storage solutions to home and business owners in splendid locations like Tudorville. You could be clearing out the shed, moving house or even setting up a business; whatever the reason you require storage, we're here to provide a Tudorville storage site that's convenient and trustworthy.
Try our new online estimator
Want an instant ballpark figure for your storage? Use our online estimator tool, tell us your storage requirements and we'll give you a price straight away to help inform your thinking!
FIND OUT MORE
Don't spend ages trawling around for quotes – we'll bring one to you! Fill in your details, answer a couple of short questions and sit back and relax – we'll send your quote directly to your inbox! Alternatively, use our online live chat, or ring the site team today!
GET A QUOTE
CALL ROSS-ON-WYE ON
Beyond Storage Ross, Lower Cleeve Farm, Ross-on-Wye, Herefordshire, HR9 7TD
AND
Beyond Storage Herefordshire, Phocle Green Business Park, Phocle Green, Ross on Wye, HR9 7XU
SITE OPENING HOURS
Site Open Everyday 6AM – 9PM
OFFICE HOURS
Monday to Friday 9AM – 5:30PM
Saturdays 9AM – 12:30PM
What do our customers say?
Convenient Storage in Tudorville
Every Beyond Storage site is designed with your convenience in mind, thanks to the wide gravel tracks between our containers you're always able to park beside your Tudorville storage space when loading and unloading your belongings. We're also open 7 days a week, from 6am to 9pm, making our storage location one of the most flexible in the area. Our storage site is completely floodlit, so on those cold, dark mornings in Tudorville you'll still be able to see where you're going to pick up or drop off anything you need. If you find yourself in need of small break in between your storage sorting, don't be afraid to pop into the office and ask for a 'complimentary cuppa' – we always look forward to hearing from you.
When you reach a time that you're ready to move out, unlike other storage companies, we only require 1 week's notice. We'll be sad to see you go, but we're committed to ensuring every step of your journey is convenient as possible.
Tudorville Storage Solutions
The containers we use at our sites are designed to be incredibly versatile and meet any of your storage needs. They are fitted with specialist insulation to regulate the temperature and built-in dehumidifiers to remove any moisture from the air. Both the insulation and the dehumidifier mean that your belongings are completely safe from any water or moisture damage. Each container also comes equipped with a power supply with plug sockets and container lighting. So whether you're storing sentimental antiques, important paperwork or your favourite furniture, our accessible Tudorville storage will be the perfect place for you and your possessions.
Secure and Affordable Storage Tudorville
In addition to our unbeatable convenience and handy features, we're dedicated to offering affordable prices without cutting corners. Over the years we're pleased that we've been able to enable businesses lower their costs and given homeowners fantastic deals, all while maintaining a first-class service.
Obviously, on-site security is one of our priorities. Every inch of our Beyond Storage Tudorville site is covered by 24/7 CCTV and motion detection technology so your belongings are always being monitored and protected. Our state-of-the-art fingerprint access system allows you to have ease of access and prevents any unauthorised individuals from even thinking about entering the site. (If you need to add members of our team to our system simply let us know!) We'll also supply a high-security padlock for your container, allowing you to relax knowing your storage is completely secure, right down to the last line of defence.
If you have any questions or queries, feel free to contact a member of our team today!
This 40 square foot unit is suitable for the contents of half a transit van – perfect for those smaller storage needs but without compromising on quality and functionality. All our units are insulated, humidity controlled and damp proof, so you can be sure your belongings are protected.
The 80 square foot unit is suitable for the contents of a 1 bedroom house or flat. All our units are insulated, humidity controlled and damp proof, so you can be sure your belongings are protected. Still unsure on what size you will need? You can always change your mind when you arrive on site.
The 120 square foot unit is suitable for the contents of a 2 bedroom house or flat. All units are monitored through 24 hour surveillance, CCTV systems and fingerprint access. Still unsure on what size you will need? You can always change your mind when you arrive on site.
The 160 square foot unit is suitable for the contents of a 3 bedroom house or flat. Unlike warehouse storage, you are free to drive directly to your storage unit so there is no need for lifts and trolleys. Still unsure on what size you will need? You can always change your mind when you arrive on site.
We've tried to answer as many frequently asked questions as possible – if you can't find what you're looking for, please contact your local Beyond Storage site and we'd be more than happy to assist you!
The minimum hire period is for four weeks.
We arrange a site visit for you to process the necessary paperwork, payment and fingerprint access. The storage unit is then arranged for the commencement date as required.
Please call us to check availability and confirm a commencement date; we can then reserve a unit for you if required.
If you are storing within a 20ft unit we can amend your account at any time; just confirm how much of the unit you are using (10ft,15ft or full unit), and we'll amend your account accordingly.
We don't arrange collection, but can recommend local removal companies for you.
7am to 7pm every day (our office hours are 9am to 5.30pm Monday to Friday).
We arrange secure fingerprint access to the site for you; you are then free to come and go within the site opening times.
We can arrange the access for others if required.
We can supply an additional key; a charge of £25 is made for any duplicate keys supplied.
We supply the padlock and key for you.
No deposits are required. The first four weekly payment is required on the storage commencement date.
We accept all payment methods except cash. Payment by Direct Debit or card payment is preferred; recurring payment is set up for your payment to be collected every four weeks.
We just require seven days notice to terminate the rental agreement. If you move out before the end of the month that you have already paid for we'll then refund any unused days back to you.