Why Beyond Storage Hereford for Climate Controlled Storage?
DEHUMIDIFIER
Keep your unit dust-free with Beyond's complimentary dehumidifier

INSULATION
Keep your belongings pristine with our brand new, fully insulated units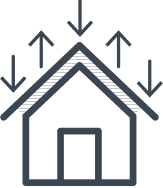 SCANNERS
Safety of belongings assured thanks to our state of the art biometrics system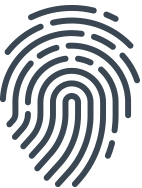 SECURITY
Secured sites thanks to full CCTV coverage and off site monitoring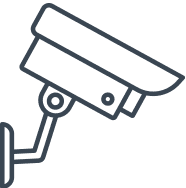 OPEN TIMES
Choose a time that works for you - all sites are open 6am-9pm 7 days a week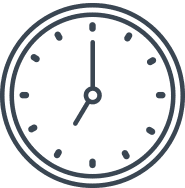 NOTICE PERIOD
We go Beyond, only requiring 1 weeks notice if you intend to move out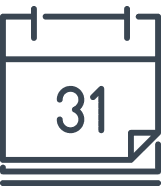 GET A QUOTE
Climate Controlled Storage in Hereford
From personal items to business assets, your belongings will be kept safe, clean and dry in our climate-controlled containers. All units in Hereford come with insulation and a dehumidifier as standard, so no matter what you choose to store with us, it'll be kept as safe on the inside of the unit as they are on the outside.
Try our new online estimator
Our online estimator is the perfect tool to help you get an idea of what it'll cost to store with Beyond. Answer a quick questionnaire about your storage needs and get an on-screen price now.
FIND OUT MORE
Get a free no obligation quote straight away, sent to your inbox! Complete our online form to tell us about what storage you need and we'll do the rest! Prefer to talk to our team? Use our online live chat, or call our storage team today.
GET A QUOTE
CALL HEREFORDSHIRE ON
Beyond Storage Hereford, Upper House Farm, Moreton on Lugg, Hereford, HR4 8AH
SITE OPENING HOURS
Site Open Everyday 6AM – 9PM
OFFICE HOURS
Monday to Friday 9AM – 5:30PM
Saturdays 9AM – 12:30PM
What do our customers say?
Climate Controlled Storage for Documents in Hereford
While our units are ideal for keeping all your sentimental items and valuables in perfect condition while in storage with us, they're also ideal for document storage and archiving. The climate controlled environment keeps paper items safe and dry, ensuring that no valuable personal or business documents are damaged.
Insulated and Dehumidified Self-Storage
Delicate items such as wedding dresses, furniture and antiques should be kept in carefully climate-controlled storage. Units at our Hereford site include 40mm of insulating material and dehumidifiers to control he temperature and humidity inside each container, protecting the contents from moisture, air, dust and pests.
High Security Storage in Hereford
Our climate-controlled storage containers are also ultra secure with 24/7 security. This includes CCTV surveillance at the entrance of each container and fingerprint scanning access to the site. Each unit is also secured with a high-end lock and key. Get in touch with our friendly team today to learn more!
The 80 square foot unit is suitable for the contents of a 1 bedroom house or flat. All our units are insulated, humidity controlled and damp proof, so you can be sure your belongings are protected. Still unsure on what size you will need? You can always change your mind when you arrive on site.
The 120 square foot unit is suitable for the contents of a 2 bedroom house or flat. All units are monitored through 24 hour surveillance, CCTV systems and fingerprint access. Still unsure on what size you will need? You can always change your mind when you arrive on site.
The 160 square foot unit is suitable for the contents of a 3 bedroom house or flat. Unlike warehouse storage, you are free to drive directly to your storage unit so there is no need for lifts and trolleys. Still unsure on what size you will need? You can always change your mind when you arrive on site.
We've tried to answer as many frequently asked questions as possible – if you can't find what you're looking for, please contact your local Beyond Storage site and we'd be more than happy to assist you!
The minimum hire period is for four weeks.
We arrange a site visit for you to process the necessary paperwork, payment and fingerprint access. The storage unit is then arranged for the commencement date as required.
Please call us to check availability and confirm a commencement date; we can then reserve a unit for you if required.
If you are storing within a 20ft unit we can amend your account at any time; just confirm how much of the unit you are using (10ft,15ft or full unit), and we'll amend your account accordingly.
We don't arrange collection, but can recommend local removal companies for you.
7am to 7pm every day (our office hours are 9am to 5.30pm Monday to Friday).
We arrange secure fingerprint access to the site for you; you are then free to come and go within the site opening times.
We can arrange the access for others if required.
We can supply an additional key; a charge of £25 is made for any duplicate keys supplied.
We supply the padlock and key for you.
No deposits are required. The first four weekly payment is required on the storage commencement date.
We accept all payment methods except cash. Payment by Direct Debit or card payment is preferred; recurring payment is set up for your payment to be collected every four weeks.
We just require seven days notice to terminate the rental agreement. If you move out before the end of the month that you have already paid for we'll then refund any unused days back to you.