Book today for an exclusive 7-day free trial
These purpose-built workspaces, created using our signature forest-green storage containers, are perfect for solo working in peace and quiet or for a sleek and functional space to hold your next meeting.
For the moment, our Beyond Offices are only available at our Ross-on-Wye site in Herefordshire. Our aim is to feature this exciting new service at a number of our sites, so enquire today or register your interest to be the first to hear of Beyond Offices coming to a site near you.
Welcome to Beyond Offices
FREE WIFI
Reliable connectivity supports your working day.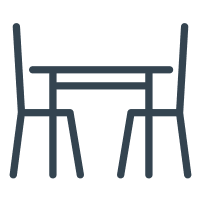 DESK & CHAIRS
Supporting single-person working or a meeting of up to 6 people.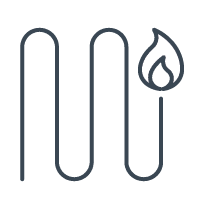 HEATING & AIRCON
For a comfortable working environment through the seasons.
NEUTRAL INTERIORS
Simple, contemporary decor for a sleek and professional space to work from.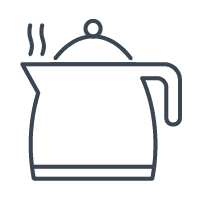 REFRESHMENTS
Free and unlimited access to our on-site Beyond Lounges, featuring comfortable decor, a kitchenette and toilet facilities.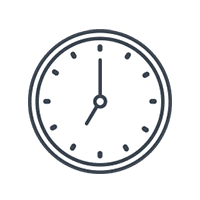 OPENING HOURS
Open 6am-9pm, 7 days a week, for flexible access that works around your schedule.
"I loved working at the Beyond Offices Ross site. I was pleasantly surprised at the quality of the facilities (shared lounge, kitchen, toilets) – which were spacious, beautifully decorated and well kept. And the office space itself was stylish, well-lit, quiet and warm, with a most welcome view out onto grass and trees. Another unexpected bonus was insanely​ fast internet! All in all, I did a great few day's work, and had a very welcome break from working at home. Thanks!"

Todd, May 2022
The number of people working from home has increased dramatically in recent years, and with no end in sight to this new way of working, we're quickly outgrowing the workspaces we've cobbled together from kitchen tables and sofa corners.
We spend more time at home than ever grappling with the same four walls, dysfunctional workspaces and household distractions. And when it's time to finish up for the day? Simply closing your laptop isn't enough to fully switch off.
Switch off after work with Beyond Offices
Welcome to your new work day
Our Ross-on-Wye offices offer the perfect solution to the modern working climate: with a flexible, transparent booking process, super-fast free WiFi, unlimited complimentary refreshments and all the amenities you could need, it's time to discover your new work day.
Become the professional you'd envisioned
Whether you're a business owner or freelancer, it's vital that you have the space to focus and be at your best. Our offices have been designed with professionalism in mind. The stylish and contemporary interiors provide a neutral backdrop to your Zoom meetings and camera-on sales pitches, and you can say goodbye to dropping out of calls with our super-fast and reliable WiFi.
Not keen on the screen? Our offices accommodate in-person meetings of up to 6 people.
A beautiful location with great amenities
All of the Beyond sites are situated in beautiful countryside with lush, green spaces. Our Ross-on-Wye location offers quiet, private and uninterrupted focused working. It's a great place to stretch your legs, too!
For a mid-day pick-me-up, head over to the Beyond Lounge for free tea and coffee and a selection of biscuits – essential work fuel!
Directions & Opening hours
ADDRESS
Beyond Storage Ross-on-Wye, Lower Cleeve Farm, Ross-on-Wye, Herefordshire, HR9 7TD
CONTACT NUMBER
01989 590014
OPENING HOURS
Everyday from 6:00AM – 9:00PM
To rent one of our offices, simply call on 0800 77 20 200 or email the site at info@beyondstorage.co.uk and speak to a friendly member of our team about your requirements, be that hourly, weekly or monthly office access.
Alternatively, complete our enquiry form and we'll get back to you as soon as possible.