Self-storage in Leicester
Located in the peaceful and picturesque Leicestershire countryside, Beyond Storage Leicester offers premium self-storage at an affordable price. Our sleek forest green storage units blend seamlessly with the Leicestershire countryside, offering a prime location for dog walkers, families and nature lovers alike. And whilst we benefit from stunning rural surroundings, we offer the best of both worlds, located just off the M1, our site offers easy access from Leicester and surrounding areas including Hinckley, Loughborough, Coalville, Bagworth, Desford, Newbold Verdon, Glenfield and Market Bosworth.
Whether you're looking for a secure unit to house those extra precious items, a safe space to free up room in your home or a blank canvas to transform into your dream office, home cinema or whatever it may be, Beyond Leicester has got you covered. Free up space and unlock a world imagination with Beyond Storage.
SECURE YOUR UNIT
Why Leicester self-storage is better with Beyond

DEHUMIDIFIER
Keep damp at bay with a dehumidifier that comes as standard in all of our containers.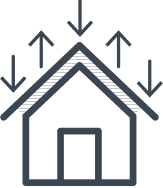 INSULATION
You can trust that your belongings are safe and as you left them, whatever the weather!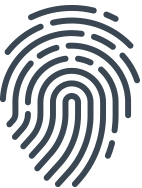 SCANNERS
State-of-the-art fingerprint and ANPR scanners control all site access.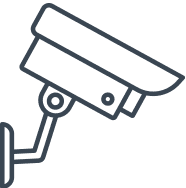 SECURITY
Relax with 24/7 CCTV site surveillance with on-and-off-site monitoring.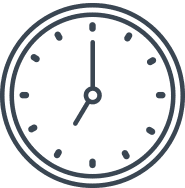 OPEN TIMES
The Leicester site is open for your convenience from 6am-9pm, 7 days a week.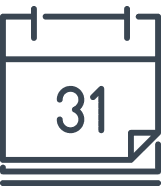 NOTICE PERIOD
Needs change and we know that. We only need a week's notice for you to move out.
Try our new storage calculator
At Beyond Storage we are always working on ways to improve the experience for our customers. With our new storage calculator, simply add the items you need to store to estimate the size of the unit you'll need!
Try it now
Directions & Opening hours
ADDRESS
Henwood Farm, Merrylees Road, Thornton, Leicestershire, LE67 1AP
SITE OPENING HOURS
Site Open Everyday 6AM – 9PM
OFFICE HOURS
Monday to Friday 9AM – 5:30PM
What do our customers say?
Secure self-storage solutions in Leicester
We have years of practice when it comes to tailoring self-storage solutions to suit our customers' requirements, so no matter your need, we will work with you to find a facility that works. With various sized containers available, each equipped with dehumidifiers, insulation and top-of-the-range security features, you can rest assured our self-storage units will keep your items in tip-top condition, be it out-of-season clothing or BBQs, business documents or antiques.
With flexible opening hours and easy access for approved personnel, the possibilities are endless when it comes to your self-storage unit. Whether you're looking for a secure space to support you through some of life's greatest milestones, from moving house to starting a family, or you want to think outside the box and set up your very own art studio or gym space, we've seen it all and we've made it happen! Discover a space to make your dreams a reality and go beyond with self-storage in Leicester.
Outstanding customer service
As a family-run self-storage business, we're all about the people. We pride ourselves on offering an unbeatable customer experience that puts you at the very heart of everything we do and go above and beyond to ensure your experience matches up to our premium self-storage offering and first-class facilities. From flexible booking and long opening hours to sleek lounges offering free refreshments, modern relaxation zones and everything you need to refuel after a busy day at the unit, when you join the Beyond Storage family, you can expect a 5-star experience at a budget-friendly price.
Our dedicated Leicester team will be on hand to assist you from your initial enquiry right through until the day you leave us – no question or ask is too big. Our on-site staff are always happy to offer a helping hand.
Premium self-storage containers
Unlock the very best self-storage has to offer with our signature forest-green storage containers, packed with helpful features to enhance your experience and protect your belongings. From full insulation and dehumidifiers to 24/7 CCTV surveillance and motion-sensing technology, our premium features come as standard to ensure your items remain in the very best condition while they're with us. Wave goodbye to damp, dust and mould and hello to a pest-free, dry, clean and protective environment for even the most delicate or sentimental items.
A prime location with stunning surroundings
Our Leicestershire self-storage site boasts stunning views and peaceful surroundings to safely house your belongings away from the hustle and bustle of the big city. But don't be fooled – whilst our storage site offers all the benefits of a rural location, it's completely accessible being just a stone's throw away from the M1.
Whether you want to kick back and soak up the sites of the Leicestershire countryside in our brand new Beyond Lounges, explore the world beyond your unit or have a productive day at your container, thanks to our outdoor setting, you can keep your vehicle safe and secure on site, ready for when you need it.
Safe and secure self-storage
Our locations are packed with handy security features that keep our sites and your belongings safe.
Access to the site is controlled by either fingerprint scanning or number plate recognition security so that no one is accessing the site that shouldn't be! As well as top-of-the-range locks on all of our containers, we also have 24/7 CCTV surveillance as an extra precaution.
As watertight as our security is, it's still simple to update your site access details, add the details of someone new, or get extra keys cut for the container locks.
This 40 square foot unit is suitable for the contents of half a transit van – perfect for those smaller storage needs but without compromising on quality and functionality.
All our units are insulated, humidity-controlled and damp-proof, so you can be sure your belongings are protected.
Please note: 5ft storage containers are only available at Ross-on-Wye and Stratford-upon-Avon.
The 80 square foot unit is suitable for the contents of a 1 bedroom house or flat. All our units are insulated, humidity-controlled and damp proof, so you can be sure your belongings are protected.
Still unsure on what size you will need? You can always change your mind when you arrive on site.
The 120 square foot unit is suitable for the contents of a 2 bedroom house or flat. All units are monitored through 24-hour surveillance, CCTV systems and fingerprint access.
Still unsure on what size you will need? You can always change your mind when you arrive on site.
The 160 square foot unit is suitable for the contents of a 3 bedroom house or flat. Unlike warehouse storage, you are free to drive directly to your storage unit so there is no need for lifts and trolleys.
Still unsure on what size you will need? You can always change your mind when you arrive on site.
GET A QUOTE
Serving Leicester and surrounding areas
Our site is accessible to many areas surrounding Leicester. With good access, long opening times and flexible booking, we're happy and able to support all the storage needs of wider locations.
Frequently Asked Questions
We've tried to answer as many questions as possible about our self-storage in Leicester. If you can't find what you're looking for, please get in touch and we'd be more than happy to help!
Fill in your details and let us do the work! Based on your requirements, we'll send you a quote directly to your inbox. If you would prefer to talk to us directly, please don't hesitate to call on 0800 77 20 200 or talk to Lindsey via live chat.
Alternatively, try our new online estimator. Simply answer a few questions about your storage requirements and we'll give you a price straight away!