Treforest Self-Storage is #BetterwithBeyond
Just a stone's throw away from the heart of Pontypridd, our family-run self-storage site is situated perfectly to serve Treforest and surrounding areas.
Equipped with everything you need to have a first-class storage experience, our Treforest storage facility offers a mix of indoor and outdoor units of varying sizes to suit a range of requirements. Whether you're looking for a temporary secure space to house your belongings between moves or a long-term, reliable storage solution to keep even your most precious items protected, get in touch with our friendly on-site team.
GET A QUOTE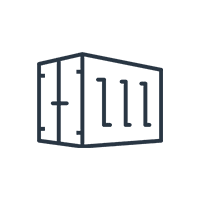 RANGE OF SIZES
We have a wide range of unit sizes both internally and externally.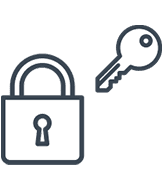 KEY FOB ACCESS
You'll be provided with a key fob tp access the site, keep your belongings secure.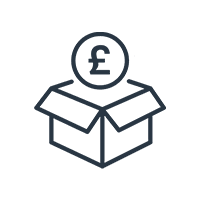 GREAT VALUE
Our pricing is fair and transparent and no deposit it needed!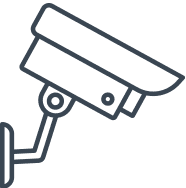 SECURITY
Relax with 24/7 CCTV site surveillance with on-and-off-site monitoring.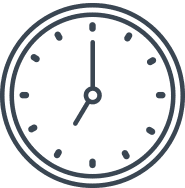 OPEN TIMES
The Treforest site has long opening hours from 6am-9pm, 7 days a week.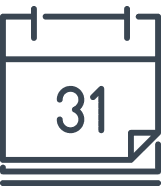 NOTICE PERIOD
Needs change! That's why we only ask for a week's notice if and when you're ready to leave us.
Try our new storage calculator
At Beyond Storage we are always working on ways to improve the experience for our customers. With our new storage calculator, simply add the items you need to store to estimate the size of the unit you'll need!
Try it now
Directions & Opening hours
ADDRESS
Beyond Storage Treforest Ltd
Paramount House, Taffs Mead Road, Treforest Industrial Estate, Pontypridd, CF37 5TN
TELEPHONE
01443 552 007
SITE OPENING HOURS
6am to 9pm, 7 days a week
What do our customers say?
Flexible self-storage solutions in Treforest
Our containers come in multiple sizes and are suitable for storing anything from antiques to surplus business stock. No matter what you are storing, it deserves to be looked after, which is why all of our units are fully insulated and come with their very own dehumidifier as standard. 
With our versatile storage solutions, you can discover a space that truly works for you. Whether you are in need of a safe space to house precious family heirlooms or a blank canvas to build your very own custom studio or office. The bigger the idea, the better!
Register your interest now
Outstanding customer service
Whilst our Treforest site is unique in terms of its facilities and storage units (it's out only site with indoor storage!), our outstanding level of customer service remains the same.
As a family-run self-storage business, we put our customers at the heart of everything we do. Our experienced on-site staff have spent years getting to know what makes our customers tick, using this information to tailor and evolve our offering to ensure we deliver exactly what you need.
From free storage advice and first-class facilities to well-kept, secure sites and a helpful online community, we strive to go beyond the norm and deliver an unbeatable experience for all of our customers.
Reliable storage solutions
Here at Beyond Treforest, we believe no matter what you're storing, it deserves to be looked after.
So whether you're looking for a large temporary space to house your furniture between moves or a smaller more permanent solution to keep your precious antiques & family heirlooms protected, when you store with Beyond, unlock total peace of mind, no matter where in the world you may be.
Discover the ultimate protective environment with Beyond Treforest and keep your belongings locked safely away and pests out.
Safe and secure self-storage
Keeping your belongings safe and secure is a number one priority for any self-storage user, and our Treforest site is equipped with everything you need to do just that.
Frequently Asked Questions
We've tried to answer as many questions as possible about our self-storage in Treforest. If you can't find what you're looking for, please get in touch and we'd be more than happy to help!
Fill in your details and let us do the work! Based on your requirements, we'll send you a quote directly to your inbox. If you would prefer to talk to us directly, please don't hesitate to call on 0800 77 20 200 or talk to Lindsey via live chat.
Alternatively, try our new online estimator. Simply answer a few questions about your storage requirements and we'll give you a price straight away!