The Christmas decorations are away and you are feeling focussed and refreshed, you may have set lots of New Year's resolutions and one of those may even be to update that kitchen of yours.
Biggest Kitchen Colour trend of 2019
If you are unsure of which direction to go for, one of the biggest trends to set the one for kitchen interiors in 2019 is the Dark Side! And that's not because of the upcoming Star Wars film, nor because of the darkness January can sometimes leave us in, instead it's Scandi Noir trend that is here to make a statement, provide you with a minimalist, clean slate mindset and to make your kitchen the powdery pantry you've always dreamed of.
Still not convinced? One of our favourite interior experts has seen that black and navy blue kitchens are up 93% in past six months! Ready to dive into the deep blue kitchen?
These styles can be traced from classic Shaker-style kitchens, which welcome the old in the new – we love a bit of that!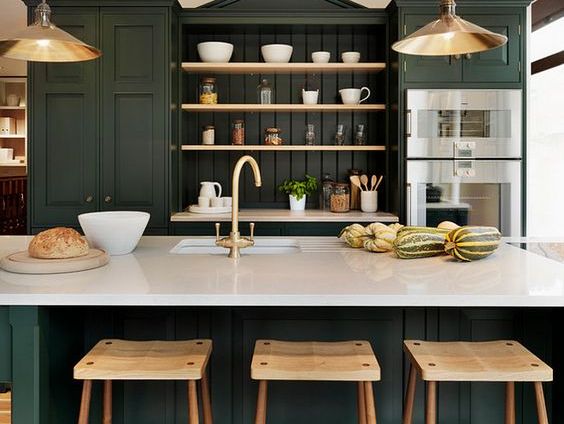 Here's how to update your kitchen space into a deep blue kitchen that will make you envious of yourself!
1. Pendant lights
2. New door handles
3. Paint those cabinets
4. A new perch for your pad
5. Plant it out
6. Take some time to reflect