Phocle Green may be small, this quaint Herefordshire hamlet still has plenty to offer. From peaceful countryside walks to above par golfing facilities, here are five things to do in and around Phocle Green (which has now been promoted to official Beyond location status!).
#1 Escape to Phocle Lake
Phocle Lake offers a peaceful paradise in the heart of Phocle Green, Ross-on-Wye. Whether you want to make the most of the private coarse fishing facilities or simply kick back and relax in one of three luxurious wooden lodges (complete with their very own hot tub and woodburner), Phocle Lake is the perfect place to do just that. 
Located just two minutes away from our Phocle self-storage site, this lakeside lodge is a must-visit this summer. 
#2  Swing by the South Herefordshire Golf Club
With a Par 3 Course for beginners or anyone looking to brush up on their skills, and a main course which boasts unique characteristics from first tee to last green, South Herefordshire Golf Club is ideal for everyone from golfing pros to novices.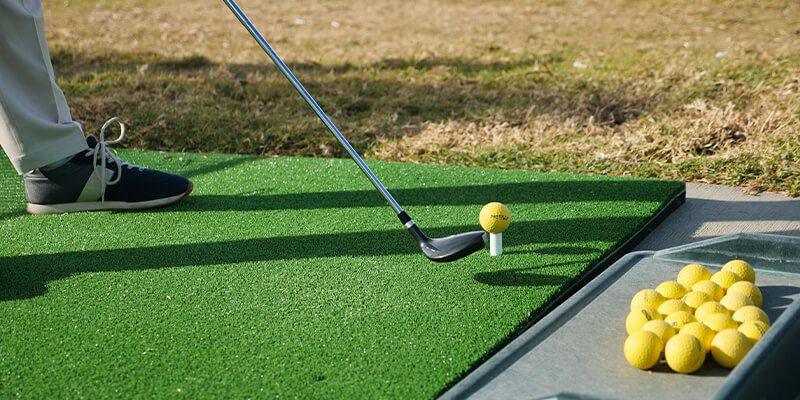 The club is also home to Herefordshire's only Topracer Driving Range, using innovative ball-tracking technology to trace shots and offer statistical feedback to improve your play. If golf isn't your thing, you can still swing by to soak up the Herefordshire countryside! The clubhouse offers ice-cold drinks, a great selection of food and uninterrupted views from the outdoor terrace.
#3 Step out and explore
Ordnance Survey offers a range of walking, running and cycling routes to try in and around Phocle Green. Whether you're looking to spare an hour or two or make a day of it, be sure to check out these tried and tested routes to plan your next Herefordshire hike.
And if you're looking to refuel along the way, the top-rated Moody Cow Pub is just under 30 minutes walk from our Phocle Green site!
#4 Venture further afield to Symonds Yat Rock
Whilst Symonds Yat is slightly further out – and by that we mean a 20 minute drive from our Phocle site – it's well worth the trip! Here's a taste of what's on offer… 
Bird watching:

Not only is Symonds Yat Rock viewpoint known to be one of the best places in the country to watch Peregrine Falcons, it's also an ideal place to spot Goshawks, Sparrowhawks, Buzzards, Ospreys, Tawny Owls, Ravens and more!

Symonds Yat Rock Café:

Offering home-cooked food using locally sourced ingredients, Symonds Yat Rock Café allows visitors to fill up whilst taking in the breathtaking views.

Things to do:

From orienteering to walking trails, there are plenty of activities for the whole family to enjoy.
#5 Knuckle down at the Beyond Offices
Whilst working from the comfort of your own home is great, a change of scenery is great for a mood and productivity boost. Our purpose-built Ross-on-Wye workspaces offer free WiFi, unlimited complimentary refreshments, relaxing surroundings and modern interiors, making for the perfect place for a productive day's work. 
We're currently offering a 7-day free trial, so be sure to book today to discover a space that truly works for you! 
Looking for self-storage near Phocle Green? We have top-rated sites in Ross-on-Wye, Hereford and, of course, Phocle Green! 
Try our new online estimator today to kick-start your journey towards better self-storage.