When you're stuck at home for any reason, be it the weather, school holidays or to save money, keeping the kids busy and entertained can be a challenge – and adults need some stimulation too! So the Beyond Storage team has come up with 10 ideas to entertain children and adults alike, all the while bringing the family closer together.

1. Take online classes together

Learning and growing as a family unit can be really rewarding. With so many free online classes and tutorials available to us now for just about anything, there's no better time to expand on your skills and knowledge – together!

Whether it's yoga to find your zen and up your fitness, baking to have fun and fill tummies, or art classes to inspire you and get creative, you'll definitely find something that everyone can enjoy.
2. Junk crafts
You would be astonished what kids can make out of things that would ordinarily be on their way to the recycling bin. These items can include toilet and kitchen roll tubes, cereal boxes, sweet wrappers, crisp packets, and basically anything you can rinse/give a wipe down ready for crafting!

We especially love the idea of making mosaics, collages and stained glass window designs out of wrappers. Just chop them up into lots of little pieces and shapes and provide the glue sticks and paper. Their imagination will do the rest!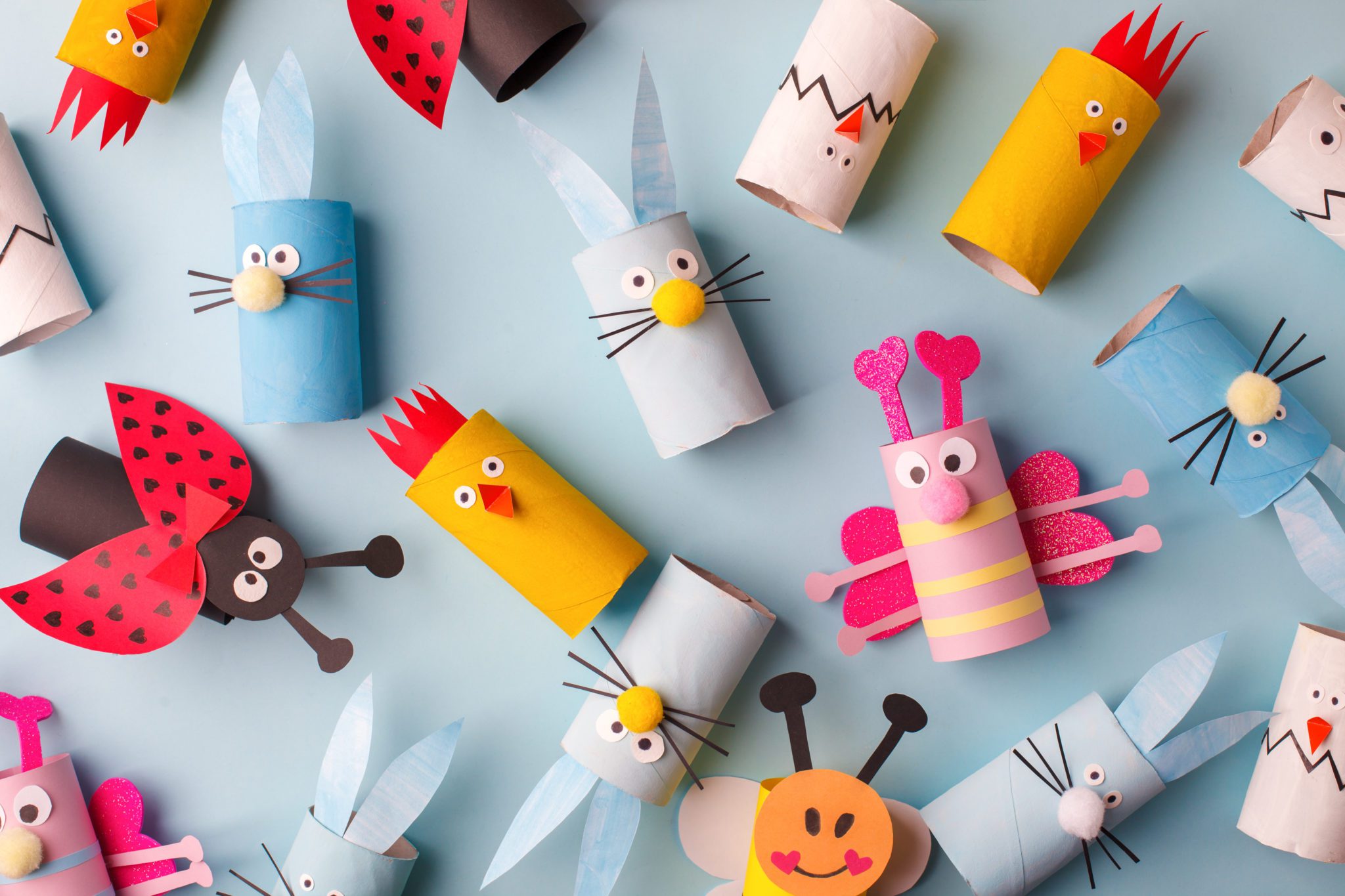 3. Run an in-house restaurant
Set up your own restaurant at home and bring dining out in. It'll be the first time ever that kids enjoy setting the table!
Even if it's cushions on the floor around the coffee table, you can make a space special. Hang some fairy lights, put some music on and even dress for the occasion. For that extra touch, kids can design the menus or you can work on them together, and don't forget to include a starter, main and dessert (and if you have a laminator, it's time to put it to good use!).
Now, I know you're thinking "wow that's a lot of cooking!", but it doesn't have to be. Pick a rough date in advance so you can freeze leftovers in re-heatable portions ready to serve.
Most importantly, keep the food simple: as long as bellies are full and spirits are high, it's all about the novelty of the occasion!
4. Treasure hunt
The humble treasure hunt is by no means a new concept, but it's easy to set up, fun, can cost nothing. If you're fortunate enough to have private access to an outside space, it's also a great opportunity to get some fresh air.
Do you know what's possibly more fun than watching kids frantically hunt for treasure? Watching dogs hunt for treats. We really did mean it when we said "the whole family".
5. Create a family tree
This is a great way to feel closer to family that you aren't able to see very often, or if they're sadly no longer with us.
Dig out some old photographs and reminisce together, or alternatively you can print them out. Stick them to a family tree that you've designed and drawn on a piece of paper, or even devote a whole wall to it if you have the space!
You can even add extra detail such as a phrase they always say, favourite holidays you went on together, where they live and what reminds you of them.
Once you're done, don't forget to take a picture and share it with your family, especially those who might be on their own!
6. Make a blanket fort
Another classic, but there's no beating a good ol' blanket fort!

Once you have a few chairs or other stable objects to drape blankets and duvets over, it's up to you how elaborately or simply you furnish it. Use blankets, cushions and fairy lights to make it extra cosy.

This little space is great for reading, playing, watching a movie or even having some downtime. If you've grown-up and forgotten the wonders of the blanket fort, try it for yourself, we won't tell!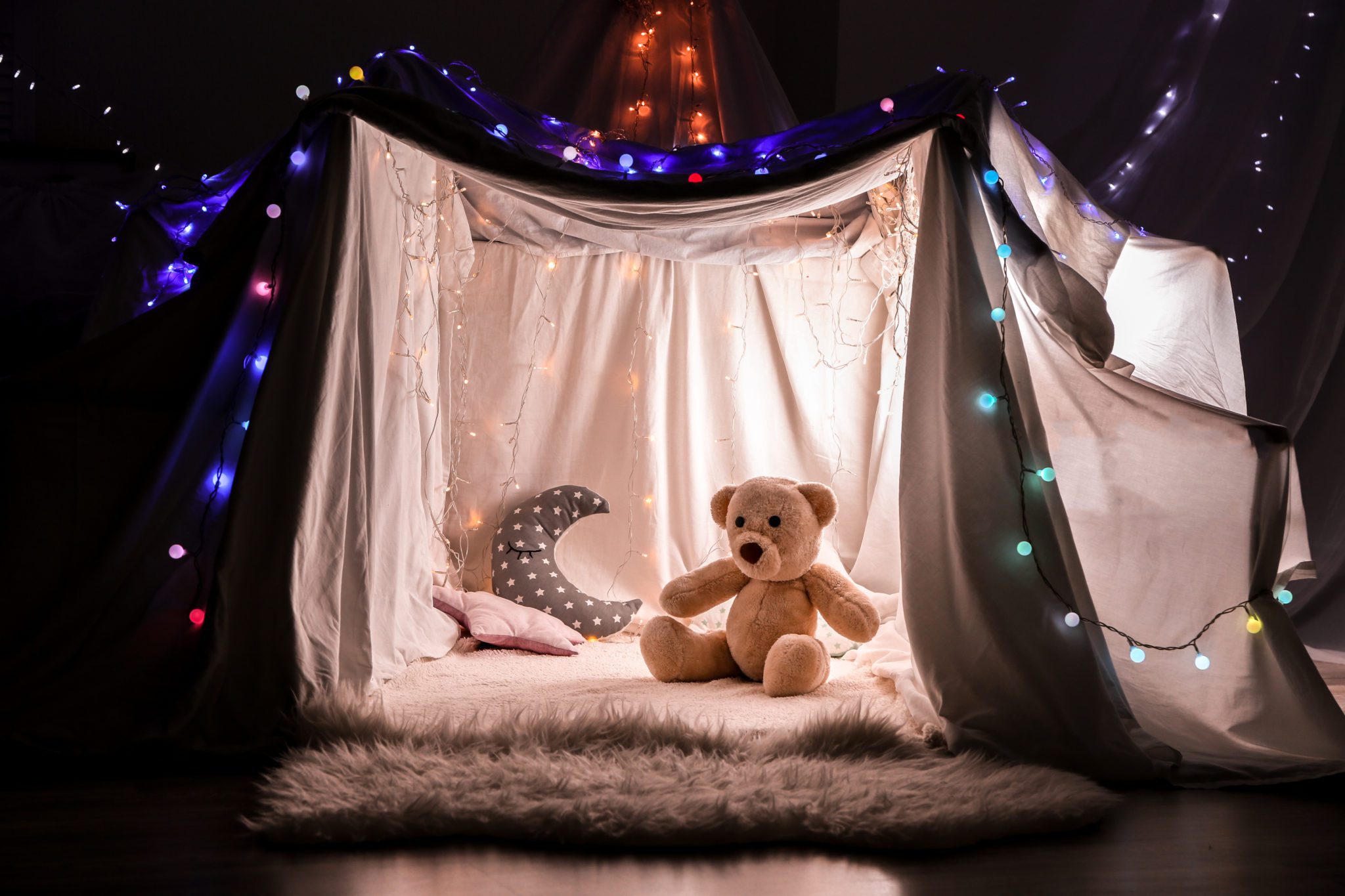 7. Play dress-up
With a new season upon us, it's as good a time as any to declutter and organise your wardrobe, but think again before casting out your unwanted clothes, shoes and accessories.
Take the dress-up box to the next level and get your craft on to redesign the clothes, come up with fun costumes using them or even put on a fashion show. Dressing up and being silly never goes out of fashion.
8. Make a home cinema
Who doesn't love sitting down with the family to watch a movie? Make this time extra special by turning your living room, or any room, into a home cinema. It'll be just as exciting as the real thing but infinitely cheaper!

Pick a film in advance that no one's seen and shuffle some furniture around as best as you can so that you're all snuggled up together in the middle of the room. All that's left to do is grab the popcorn, switch off the lights, and enjoy the cinema experience from the comfort of your own home.

If you want to go all out, there are some relatively affordable mini projectors on the market that might be worth investing in. Even after two uses they pay for themselves with the money you would have spent on otherwise going out to the cinema!

Fancy watching your film alfresco? Check out our guide on how to create your own outdoor cinema!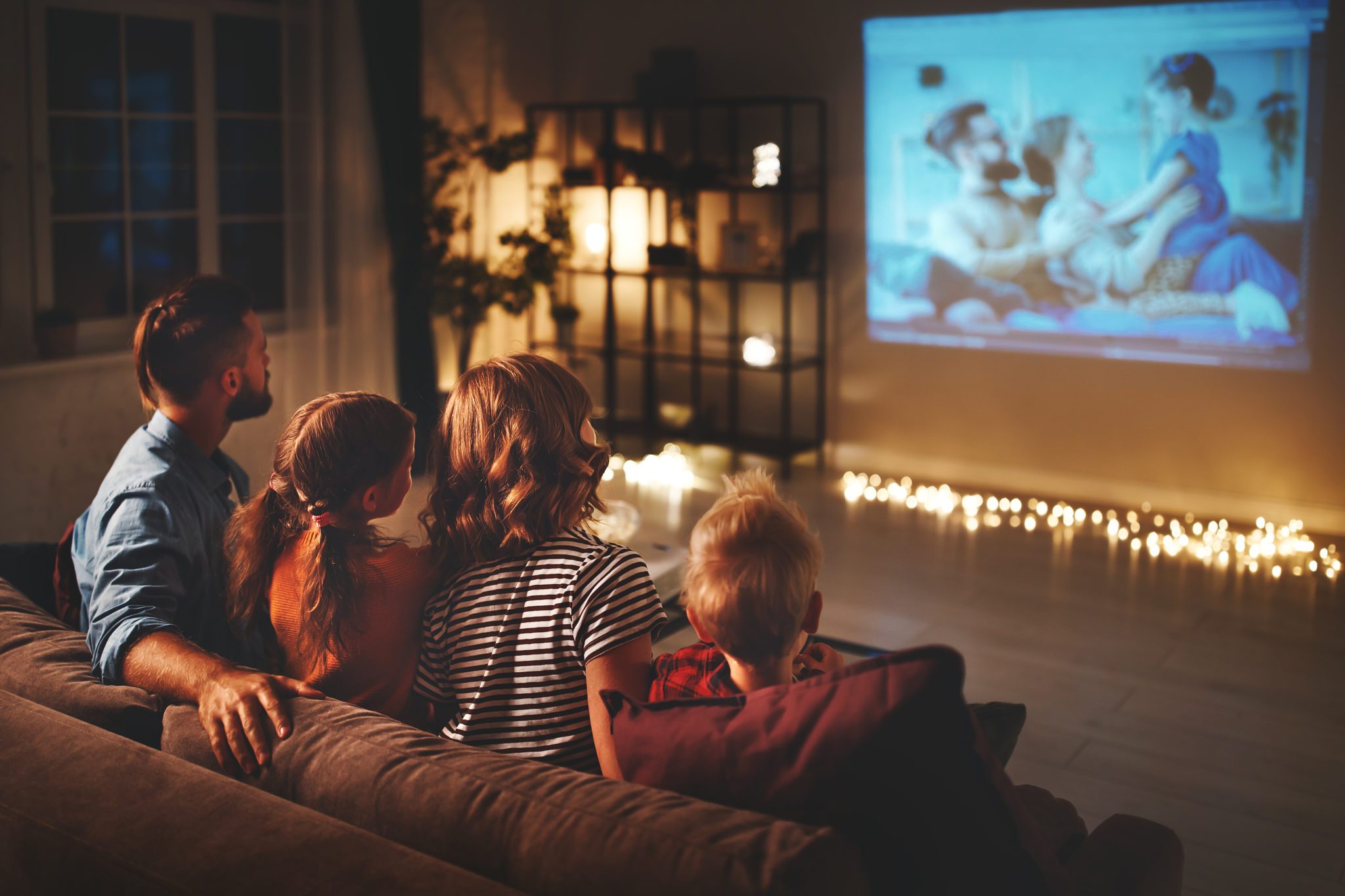 9. Watch live zoo cams
You can now watch all your favourite animals live from zoos across the globe! You're able to tune into a variety of different animal enclosures and see what they're up to right this second.

Make a day of it and include other activities, such as dressing up as your favourite animals, finding interesting facts or drawing which animals would be in your perfect zoo.
Our current favourites are the San Diego and Edinburgh Zoo and Cincinnati Zoo has a great page of activities for when the kids are at home.

10. Stargazing
Clue up on all the constellation and asterism greats such as Orion's Belt and the Big Dipper, wait for a clear night and set your gaze upon the sky.
To make the most out of your stargazing night, check beforehand which constellations and star clusters will be visible in your location and if there might be astronomical events taking place. You can find lots of tips and visual indicators online to help you spot the starry figures.
If you have an outdoor space where you can lay down blankets and cushions, even better, but clear nights can be chilly, so wrap up in something comfortable and warm. Bring along snacks and a round of hot chocolate for a Spring night to remember!
Whatever you decide to get up to, the most important thing is that you're able to spend quality time with your family in the safety and comfort of your home. Let us know if this inspired you to try one of the activities, we'd love to see your family's take on it!
Looking for grown-ups-only activities? Check out our blog posts for handy living room storage hacks, 3 brilliant ideas to create the perfect outdoor space and some kitchen storage tips for the perfect cooking environment!