We at Beyond Storage are encouraging everyone to shop small and local for their gifts this festive season in support of our small UK businesses!
We've put together the ultimate small business gift guide to help you on your small business gifting journey, pulling together a few fantastic shops and makers to inspire and celebrate the industrious creativity of the UK!
Not only do purchases mean the world to small business owners, you can expect personal touches and a level of care that can only be found when someone's truly passionate about what they do.
We've specifically selected shops from the areas surrounding the Beyond Storage sites so that you have a taster of the wonderful local gift offerings. If, however, you're not from these areas or they're not quite what you're looking for, Etsy and Not On The High Street are great places to start hunting for small business heroes.
It's also worth checking out social media accounts to really appreciate the people behind the products, and don't forget – ask around! The closer to home you can support, the better.
Happy conscious holiday gifting!
Food & Drink
The stomach is the way to… well, surely everyone's heart? And if you can't indulge at Christmas then when can you?!
LaFleurdeChocolat offers, quite frankly, the most beautiful chocolate treats you'll ever lay eyes on. Owner/maker Jacqueline has over 20 years of experience as a pastry chef, working at both Michelin star and three rosette award-winning restaurants – not to mention winning numerous awards herself. Extra-special chocolates for extra special people.
You can also find them on their website, Instagram and Facebook!

Treat coffee dabblers and obsessives alike this festive season by introducing them to PerkulatteCoffee. Be it gift sets, sample packs, advent calendars or flavoured sugar spoons, these artisanal coffee roasters are masters of both quirky gifts and a good old cup of joe.
Check out their website, Instagram and Facebook page for more info and goodies!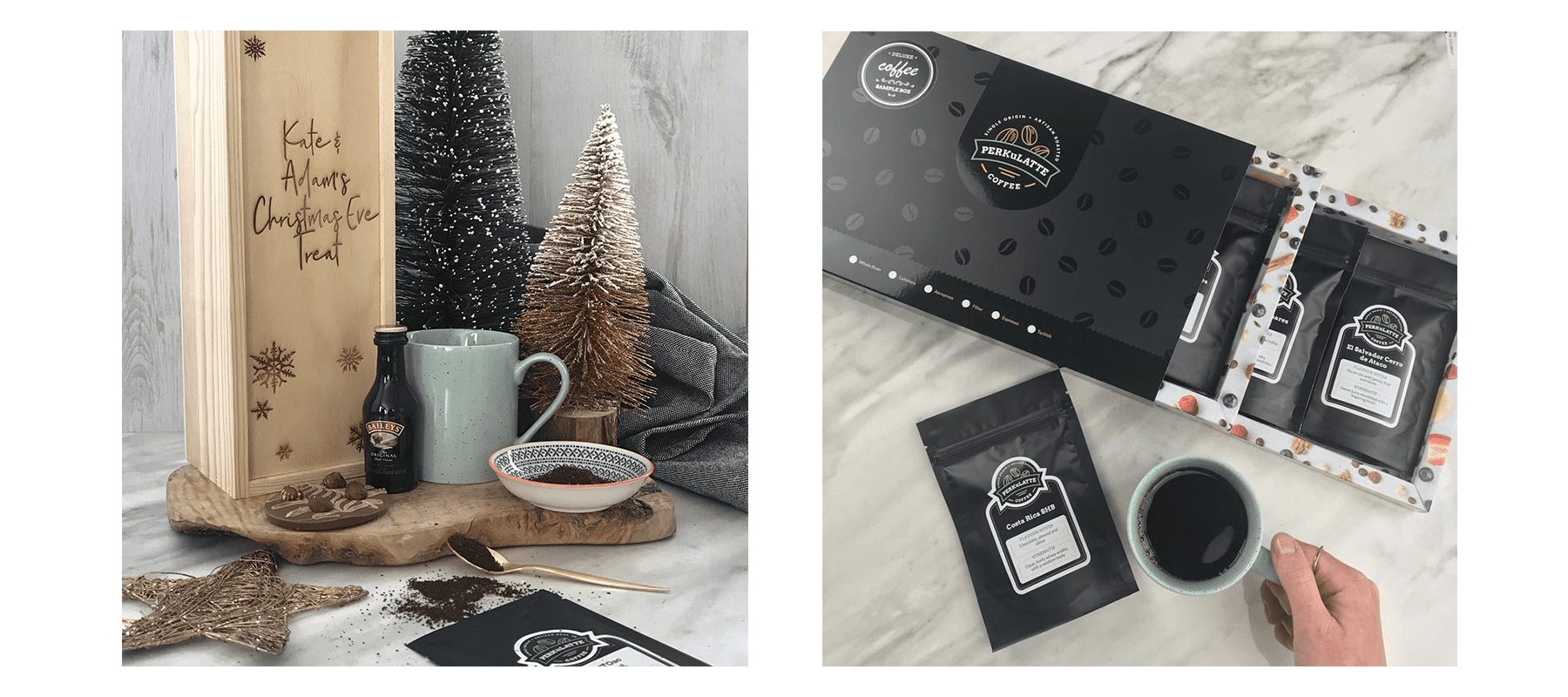 Prints & Wall Art

Prints make great gifts: they come in all shapes, sizes, themes and styles, and are easy enough to ship to loved ones. So whether you're adorning a man-cave or she-shed, a home office or nursery, get supporting your local artists, illustrators and graphic designers this season!
TwoLittleBirdsPrintCo offers "nursery wall art to make your little bird smile." You're able to personalise some of the prints with names for the perfect sentimental gift, while the illustrative style combined sophisticated colour palettes take room styling for little ones to the next level. And hey, who's to say kids should have all the fun? We especially love the rust colours! Check out their facebook page here.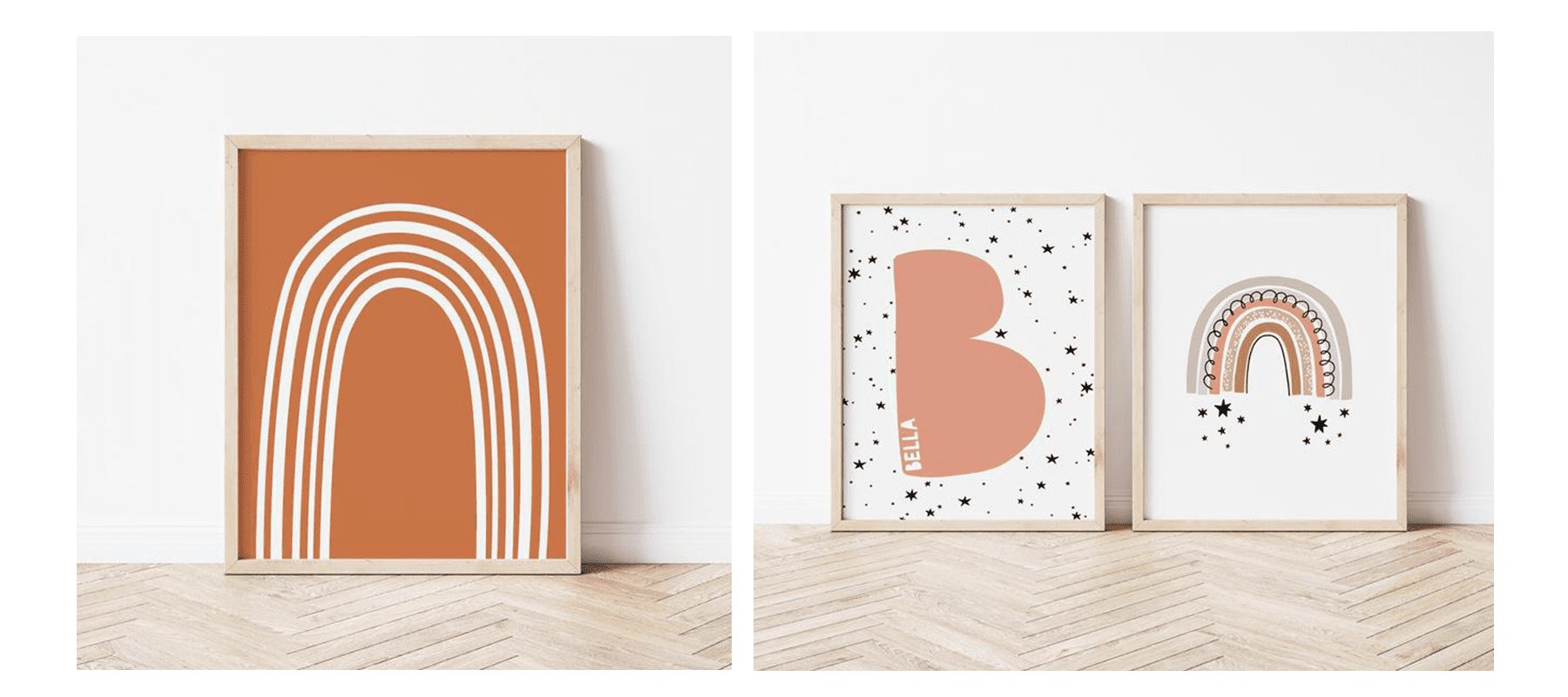 CreateandCompanyUK is another great shout if you're looking to gift quality prints. They offer a huge range of styles, from simple line drawings to a cat in full Tudor dress (fantastic), and themes including space, cities and skylines, entertainment and photography. They're also on Instagram!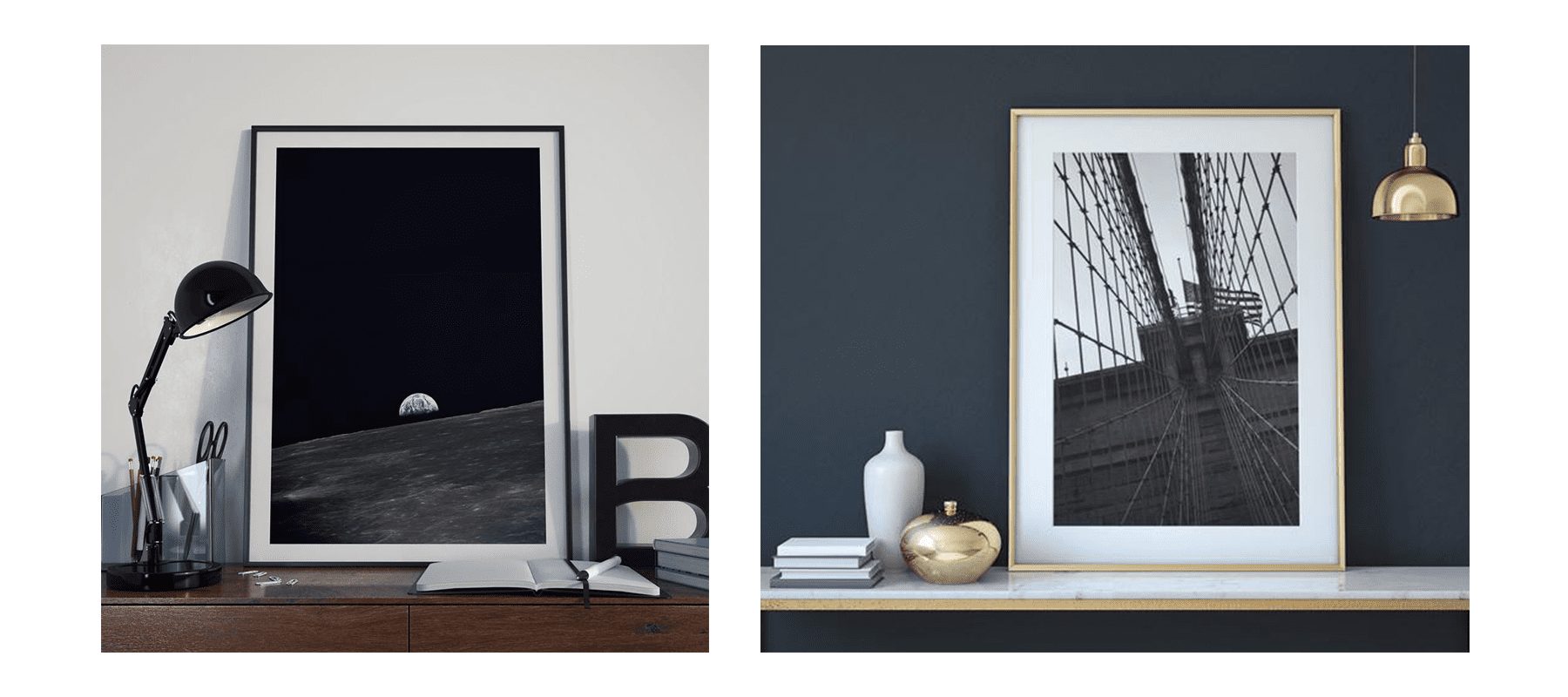 Homeware
Ceramics can make beautiful, family heirloom-worthy gifts to last a lifetime. Whether you're after a novelty mug or one-of-a-kind handmade vase, this category gives you plenty of great gifting options.
FayeWellonCeramics's rustic stoneware pottery is handmade using a reconditioned kick-wheel – an eco-friendly way to throw – in the artist's home studio in Herefordshire. This shop's high-quality offering doesn't end at ceramics: they also have a great selection of candles, DIY pottery and wreath making kits and a range of beautifully crafted soap dishes complete with handmade soap by Wild Sage + Co.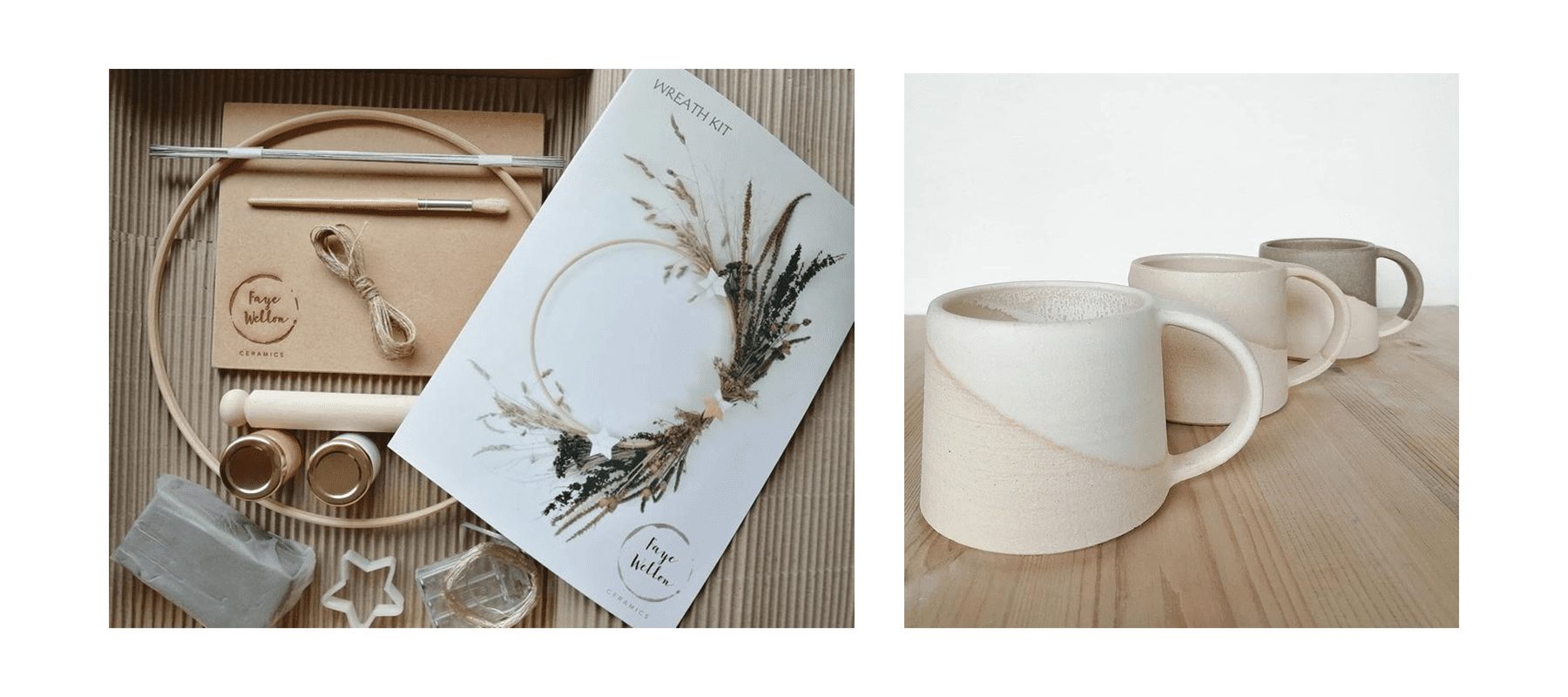 When it comes to StoneHouseGlow, think lego but chic. Using on-trend concrete and marbling effects, their products are both beautifully crafted and endearingly whimsical, featuring lego-style characters, dogs, letters and symbols – a perfect gift for the big kid who's style conscious! Follow them on Instagram and Facebook for updates.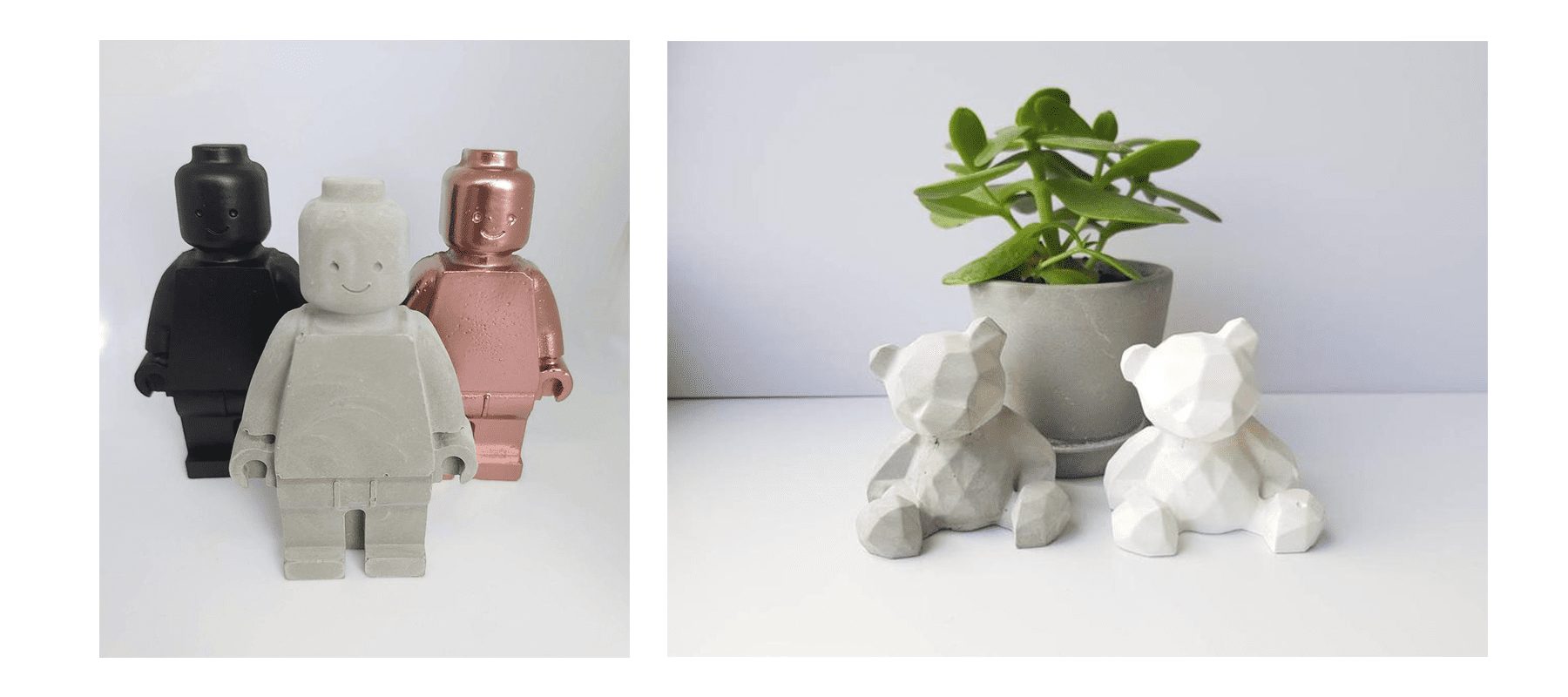 Home Fragrance
You can forget 'warm vanilla' and 'red berries' this Christmas. Candle offerings at the moment are out of the stratosphere when it comes to fragrances and styles. From rustic goodness to high-end luxury, the second coming of the candle is here and they're a home-run when it comes to simple, thoughtful gifting. 
P.s. If you thought this category was just for the ladies, think again – we're here to tell you that the unbridled joy of candles is for everyone!
LavenderBloomUK specialise in 100% soy wax candles and melts decorated with petals from the seller's own garden. This shop is the perfect example of how candles don't have to be boring: hay, honey and amber you say? Wood sage and sea salt?! Go on then!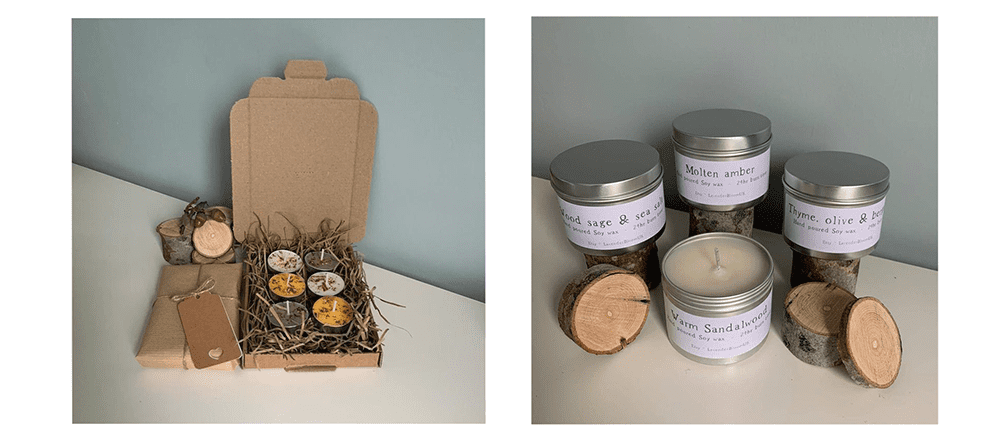 NickolaCandela's sleek, matte black home fragrance products look as good as the work they do for our bees, giving £1 for every candle purchased to the Bumblebee Conservation Trust. Items include candles, reed diffusers, wax melts, room mists and more, not to mention giving home fragrance the eco-edge with reed diffuser refills. You can also find them at their website, on Instagram and on Facebook.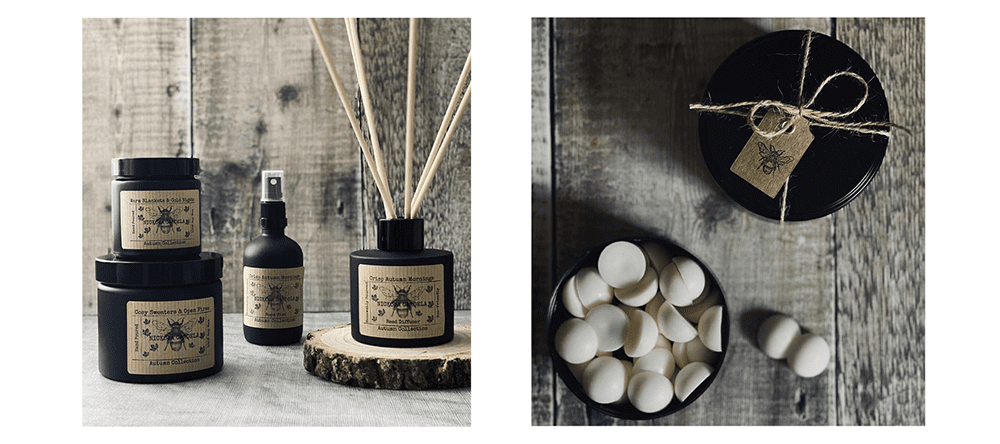 Jewellery & Accessories
From the ultimate meaningful gift to perfect little stocking fillers, jewellery and accessories for both men and women are really versatile options. We've found a few great sellers with lots of versatile options where you can't go wrong.
WildWoodsJewellery offers beautifully tactile and earthy ceramic jewellery, making them the perfect keepsake for crafty and outdoorsy people alike. Artist and maker Charlotte Voaden takes inspiration from the landscape of West Wales, especially the woodland and hedgerows surrounding where she lives.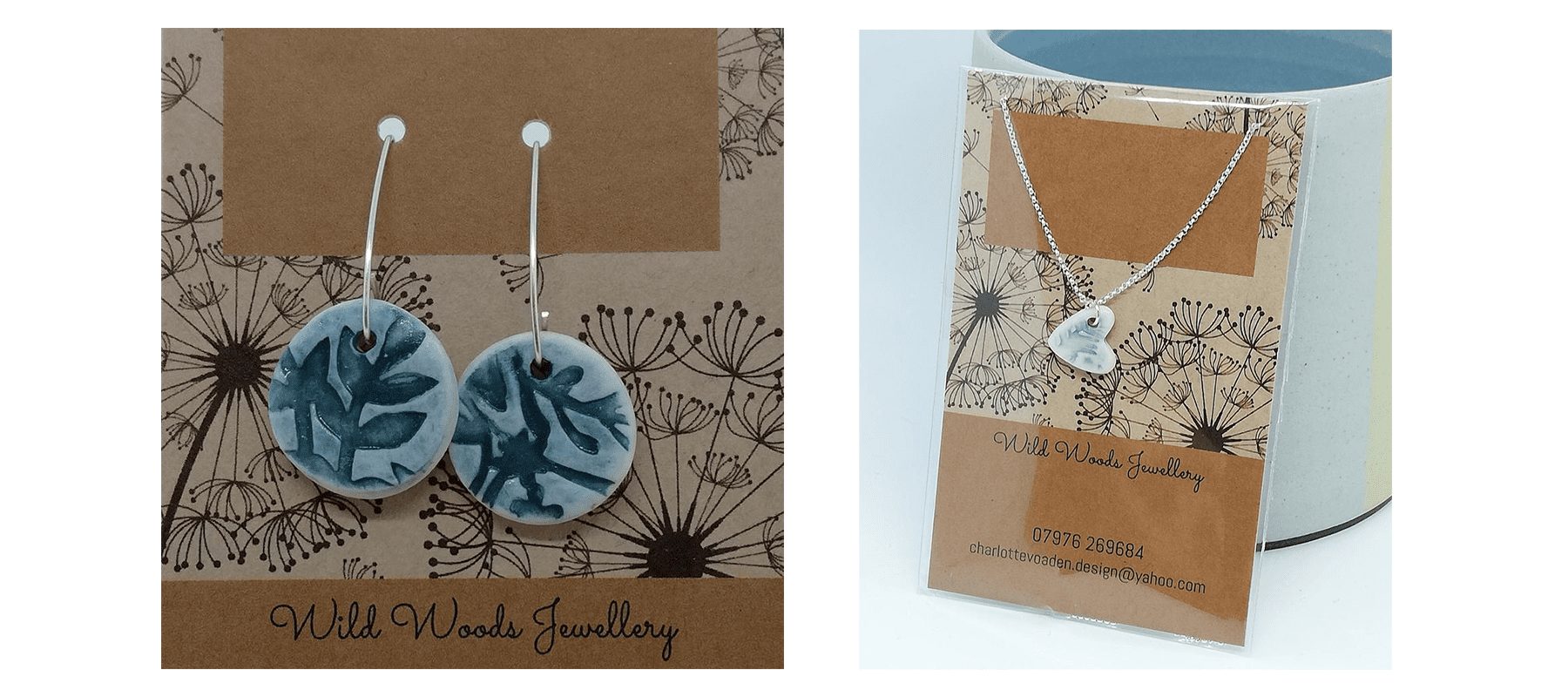 PGLasercraft has grown and grown since they first started on Etsy in 2019, and it's not surprising! Their customisable range of keyrings, dog tags, signs and more make great stocking fillers and meaningful gifts to mark special occasions. They also take custom requests!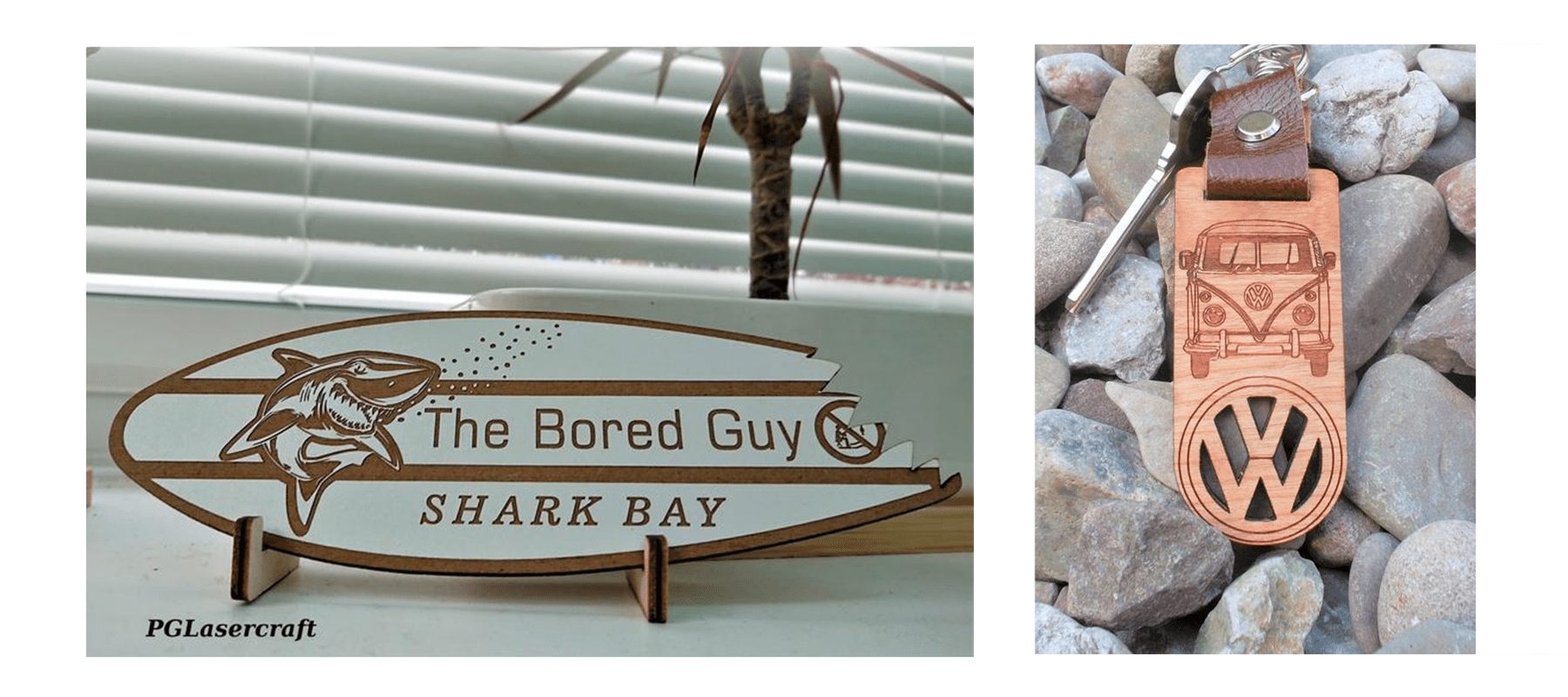 AvalancheAvenue makes dainty sterling silver and gold filled jewellery with heaps of sentimental charm, with nearly all of the designs being customisable for that extra special touch. Whether it's necklaces or cufflinks you're after, you'll not go too far wrong here. Check out their website, Instagram and Facebook for even more inspiration!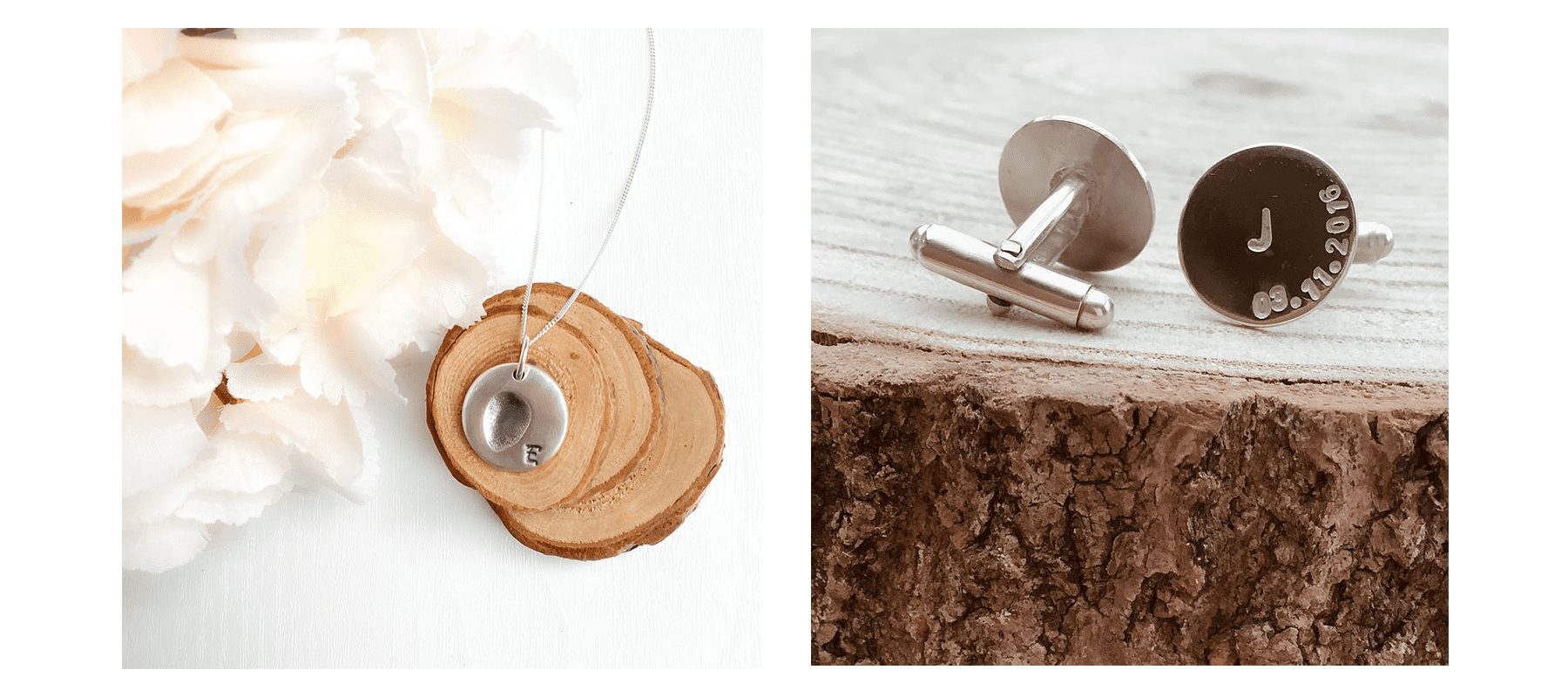 And there we have it! 11 examples of small but mighty businesses that you can support this Christmas. With so many great independent shops out there, with a little bit of research, you can find some really great gifts!
Do you have any small businesses that are your go-to for presents, or even to treat yourself? We'd love to hear about them!
In the meantime, have you considered how you might benefit from self-storage? Whether you could do with your own office space or gym, require business or document storage, our state-of-the-art facilities across 5 beautiful sites will have the answer.
*We'd like to make it absolutely clear that no money or valuables were exchanged to put together this blog post – we have to support each other where we can! 🙂