So, it looks like you're looking to explore the historically rich and scenic town of Carmarthen. (Or, if you want to show off and flex your Welsh, Caerfyrddin.) We can certainly understand why you're so keen to visit. With stunning views from the river Tywi and more historic landmarks that you can shake a stick at, Carmarthen is the perfect place for all the family. 
If you need a bit more of a nudge, we've got 5 fun facts all about Carmarthen. You're sure to be packing up your car and heading out the door, en route to Carmarthen, by the end – we guarantee it!
Footie fan? How about cricket? Carmarthen is the birthplace of both!
Talk about a double whammy. Sports historian (there's a job title you never knew existed) Martin Johnes theorises that the earlier recorded game of cricket was played in 1783 on Court Henry Down, Dryslwyn. Likewise, the earliest recorded game of football was said to be invented in West Wales and was called cnapan. Both games have evolved from their earliest iterations (which both involved wooden balls – ouch) but their origins remain in Carmarthen.
The trees are magic. Er… Well… Sort of… 
You've undoubtedly heard of Merlin the wizard. We don't mean Colin Morgan from that old BBC show. We're talking about the real Arthurian legend. Apparently, Merlin was born in a cave just outside of Carmarthen. That's not all, either. Legend states that there was a tree named 'Merlin's Oak' (pretty original) and if it ever fell, the town would fall too. Ominous stuff! When the tree died, the town dug it up to prevent it from ever falling and pieces of it still remain in the local museum to this day.
The Mayor of Carmarthen killed a king on the battlefield. Take that, England!
The last English king to ever die on a battlefield, Richard III, was killed by Sir Rhys ap Thomas – the future Mayor of Carmarthen! Initially, Sir Thomas had sworn loyalty to Richard III, but switched sides and dealt the final blow during the heat of battle. That was probably a tense day at the office.
Fancy a BrewDog or a Stella? You've got Carmarthen to thank for them
.
Football. Cricket. And now beer too? All great things come from Carmarthen! Whilst we can't take the credit for inventing canned beer, we can definitively say that Carmarthen was home to the first canned beer brewed outside of the United States. Two local breweries were the first domestic sites to use beer cans in the 1930s: Felinfoel and Buckley's brewery. 
Carmarthen is the site of an Amelia Airheart crash. No, not that one.
The other one! Amelia Airheart is best known as the world's first female pilot to fly across the Atlantic ocean. The fate of that infamous voyage is one of the world's greatest mysteries. We can safely assume that her plane crash-landed somewhere. But before that crash-landing, she had been a passenger on a plane flying from Nova Scotia in Canada. During their flight, they made a pre-mature arrival to Burry Port – right here in Carmarthen.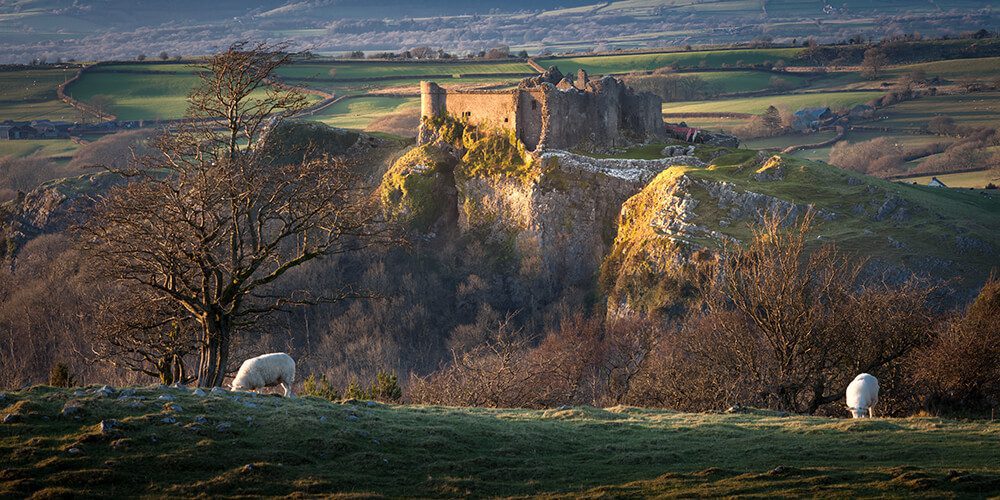 And that's not even half of it! There are so many reasons to visit Carmarthen. More than we can count! But, to save time, we've put together the top 10 best things to do in Carmarthen. 
We heard you like castles. Luckily, we've got loads for you to choose from. These roman forts have stood the test of time and towered over Carmarthen for centuries. They're the perfect place to take the family for a bit of historical appreciation or to see the stunning countryside from an incredible vantage point. 
You haven't even comprehended the meaning of the phrase 'natural beauty' until you've visited the National Botanic Gardens of Wales – not that we're biased, or anything. There's a wide array of gardens to visit. Stop by the apothecary garden and discover the fascinating world of healing herbs. Or drop by the Aqualab on the river and learn all about the wonderful, if soggy, world of the river. Every exhibit in these gardens centre around green technology, learning and fun. Sounds like a perfect day out, if you ask us.
If you're visiting the National Botanic Gardens of Wales, you've got to stop by this centre. You won't find another hands-on education like this. At the British Birds of Prey Centre, you can expect a once-in-a-lifetime experience with majestic birds of prey. From Golden Eagles to Red Kites, Snowy Owls to Peregrine Falcons, you'll be lucky enough to watch these amazing birds up close as they soar through the sky. Feeling brave? You can even have a go at flying a bird yourself. Just make sure you've got your gloves on, first.
Now, granted, 'wetland' doesn't sound like the most appealing day out, but let us finish! This stretch of protected wildlife is teeming with unique nature and exciting scenery. And, they've got (wait for it…) flamingos! That's right – Flamingos. Pink. Stand on one leg. You know the ones. We can confidently say this is the only place in Wales that you'll find a 'mingo wandering about. If you're after a peaceful trip with beautiful sights, the Llanelli WWT National Wetland Centre is the place for you.
Whilst you might need to hop into your car to visit this attraction, we definitely think it's worth the trip. The Creative Cafe is a quaint little shop that's full of excitement and creativity. There's over 100 ceramic creations for you to choose from and an even wider array of paints, so you can let your imagination run wild. This is a pottery studio with a difference, perfect for kids of all ages – from little ones to teens. 

For over 800 years, Carmarthen Market has been a hub for food-lovers and craft collectors alike. From meat fresh from the butchers to local fruit and veg, you can come and sample the best that Carmarthen has to offer all within the modern hall that houses it all. The friendly vendors are always looking to welcome new foodies to their flock, so get yourselves down to the hustle and bustle of the Carmarthen Market.
British beaches tend to be a little disappointing. Grey skies. Pebbles instead of sand. Llansteffan beach is different! This beach in the south of Wales has sandy shores as far as the eye can 'sea.' (Sea what we did there? We're here all week, ladies and gentlemen.)  Whether you're a sandcastle builder or a sandcastle smasher, you're bound to have buckets of fun in the sun. 
This one is for the older kids and the kids at heart! Escape rooms have dominated the rainy-day activity scene in recent years – and for good reason. They're an incredibly engaging way to spend an afternoon that is sure to make you feel like Sherlock Holmes after. You'll have five different themed rooms to pick from. Did someone say space adventure? Underwater submarine? And different difficulty levels, these escape rooms are great for everyone from escape novices to puzzle experts. 
There's nothing like a bit of a fright to keep you on your toes. Creepy Carmarthen Tours are guaranteed to spook and delight with tours that are accurate and entertaining. Discover Carmarthen's seedy underbelly (okay, maybe we're being a bit dramatic) and find out about all the horrible histories that happened long ago.
Who doesn't want to go see some bark from an ancient tree? The Carmarthen museum is housed inside a beautiful historic house that's chocked full of interesting artifacts that display the rich history of Carmarthen. It's a must-see for any history lovers… or Carmarthen lovers!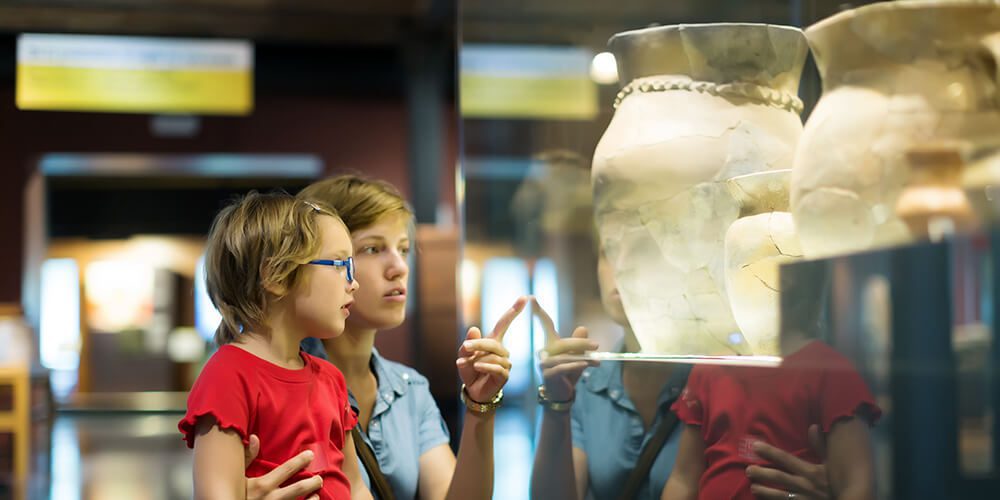 After your jam-packed visit to Carmarthen, you might need to find somewhere to store all your new goodies like your newly glazed pottery, castle trinkets or seashells from the beach that the kids just had to take with them. If you're struggling for space, why not get in touch with Beyond Storage?