With a rich historical background and the most beautiful rural landscapes this side of the M50, Hereford is the perfect place to visit all year round. We've got over 350 acres of ancient woodland with dedicated wildlife trails that are absolutely brimming with life. We've got an epic cathedral with the largest library of chained books – you heard us right, chained books – in the whole world. We've got the scenic banks of the River Wye. We've even got distilleries and cider museums for mum and dad. (And, we've also got the one and only Beyond Storage!) 
Maybe you're not sold on Hereford just yet. That's okay! We've got 5 fun facts about our town that are sure to knock your socks off. 
Hereford is the birthplace of 2 iconic green frogs: Yoda and Kermit.
And Miss Piggy, the Cookie Monster, Fozzie Bear… You can thank Hereford for pretty much every Muppet! Award-winning voice actor and puppeteer Frank Oz was born in Hereford in 1944.

Arguing with a Welshman? Come down to Hereford and settle it for good!
Technically, under an ancient (and apparently unrepealed) law, you can finish off a Welshman under very specific circumstances. You have to be in Hereford, it has to be a Sunday, you have to use a longbow and it must all take place within the Cathedral close. We don't recommend trying this one out, but it's always good to know your options!
Find the inspiration for your next hit West End show at Hereford – just like Andrew Lloyd Webber did.
Back in the 60s, co-creators of Jesus Christ Superstar Andrew Lloyd Webber and Tim Rice finished the main bulk of their hit musical from the comfort of a Hereford country inn. We think Hereford's beautiful countryside is a great backdrop for any creative geniuses. Maybe it'll inspire your next best-seller!

If you're a fan of exciting footie, you're in the right place. Hereford United set a record in 1992.
Now, we're a little proud of this one. What was the record you ask? The most amount of goals in a season? The most sportsmanlike conduct ever seen on the pitch? Not exactly… In 1992, Hereford United set the record for the most amount of players ever sent off a pitch from one team.  4 players were sent off, and we still drew 1-1. Not too shabby, if you ask us.
Vegetarians beware! Hereford is home to one of the world's most popular breeds of cattle.
All the way back in ancient times, cattle breeders were looking to create the biggest and most efficient beef yield ever. And so, Hereford cattle was born and has taken the world by storm ever since. And we really mean they took the whole world by storm. Originating in our town, there are over five million purebred Hereford cattle out there in over fifty nations worldwide. That's a lot of steaks.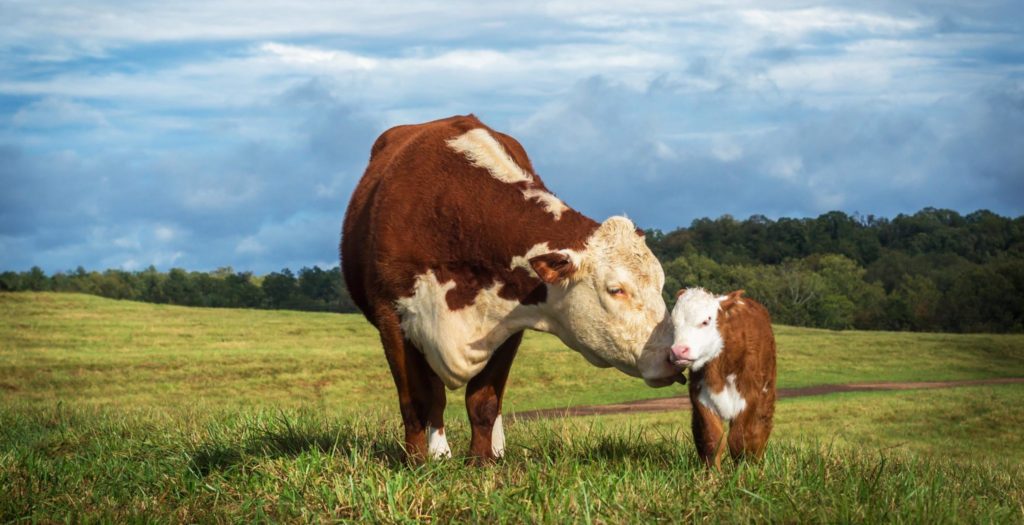 Fancy swinging by yet? There's so much to see and do in our county town, but we've selected the very best things to do in Hereford that have to make your to-do list whilst you're in town.
Hereford Cathedral is probably the most famous landmark in Hereford – and for good reason. This incredible archaic place of worship has stood for over the town since 1079. Its extensive history is full of intrigue and political machinations that are perfect to fill an afternoon with. From its tiny crypt to its massive chained book library, the cathedral is full of interesting, unique quirks to keep kids entertained. The real crown jewel of Hereford Cathedral is the Hereford Mappa Mundi. It's the largest medieval map in the whole world! Any budding historians will love visiting the Mappa Mundi to get inside the minds of ancient cartographers and their view of the world.
From the fields, all the way to the bottling, discover each step of the distillery process at Chase Distillery. This in-depth tour of your favourite spirits should definitely be on the list of any adults that love to indulge. Chase Distillery's talented guides take you step-by-step through their award-winning gin and vodka making process. That means discovering the wonderful world on mashing, fermenting and distilling spirits. It all takes place in the gorgeous Hereford countryside on their own family farm. After thoroughly learning about the distilling process, you even get a tutored tasting session! Anyone else thirsty for a G&T suddenly?
As we move into spring and summer, there's no better time to visit the Weir Garden. It's a spectacular riverside National Trust garden that's absolutely stunning and overflowing with natural beauty and exciting fauna. It's a woodland wonderland. There are daffodil meadows, winding cobbled paths and a gorgeous view of the River Wye – just to highlight a few of this park's natural beauties. Whether you visit for a simple stroll or indulge in a relaxing picnic, there's no way you can go wrong with a visit to the Weir Garden. 

For the crafty at heart, Manic Ceramics is the place to be. This family-run independent business has been at the heart of the Hereford community for over a decade now. It's great fun for people of all ages (because who doesn't love pottery?) Their specialised paint is totally non-toxic and non-staining. Not to mention, their glaze used is 100% lead-free and dishwasher-proof. It's totally kid-proof. For rainy days or for whenever you're feeling artistic, Manic Ceramics is the perfect place to flex your Picasso-like skills and let your creativity soar.
Worry not, lacto-free visitors! The Hereford Buttermarket certainly sells more than just butter. This historic indoor market is located in the heart of Hereford. It's a hidden gem, generally reserved for locals, but we've got you covered. Each individual stall offers a unique little something. From indulgent doughnuts to fresh produce, you'll find a range of treats all year round.
If your trip to the Chase Distillery wasn't boozy enough, you've got to visit the Hereford Cider Museum. This absolutely beautiful museum is an autumnal haven with its apple harvest and foliage-covered front. You'll definitely adore discovering the surprisingly historic tradition of cidermaking. From harvesting apples all the way to fermenting their juice, you'll truly appreciate the art of making a quality cider after this experience. You'll also have the opportunity to walk through the museum's fascinating champagne cider cellars and find out how two 19th century brothers created the Bulmers empire. We certainly wouldn't mind a sample of their bubbly right about now.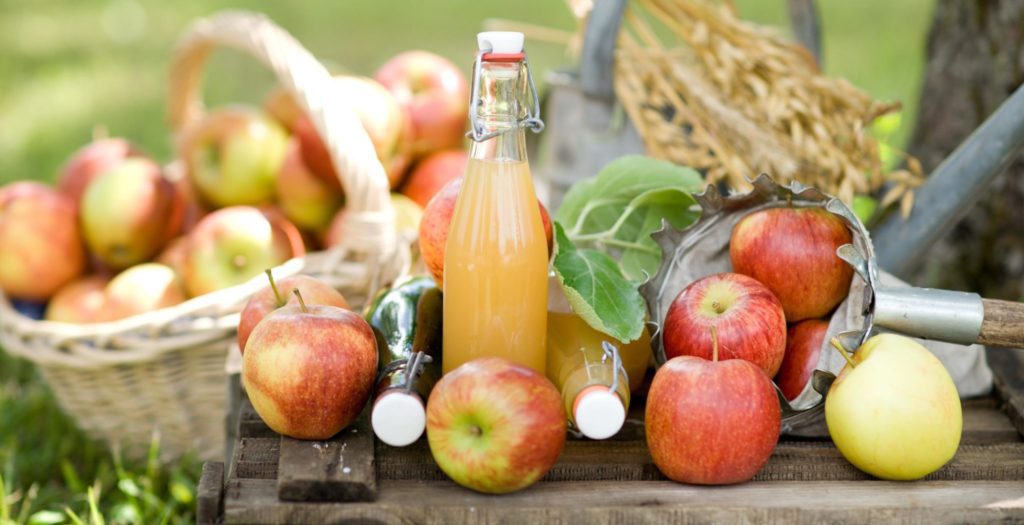 We all need to have a little adventure now and then! If it's excitement you're after, you'll definitely find it at Green Spider Climbing. This awesome climbing and bouldering centre is right in the heart of Hereford for easily accessible, indoor fun. You'll find over 200 roped routes and over 60 boulder problems set by some of the best route setters in the country. Their climbing and bouldering routes change every 8 weeks, meaning you can return to Green Spider again and again to refine and test your skills!
Constructed entirely by hand by the Hereford Society of Model Engineers, the Broomy Hill Miniature Railway is an adorable set of model trains for train enthusiasts of all ages to ride in. With an elevated and a ground-level track, there's plenty of exciting rides to take part in as you chug along the beautiful Hereford countryside. 
It doesn't get much more magical than butterfly trails. Float alongside over 600 species of butterflies in Haugh Woods' incredible woodland trails. Established by the Forestry England and Butterfly Conservation, these two amazing trails are incredibly important for butterfly conservation. See them in all their majesty in their natural habitat as you wander around over 850 acres of easy grade trials. These simple paths and gentle slopes mean everyone can come along to see the butterflies – small children and pushchairs included!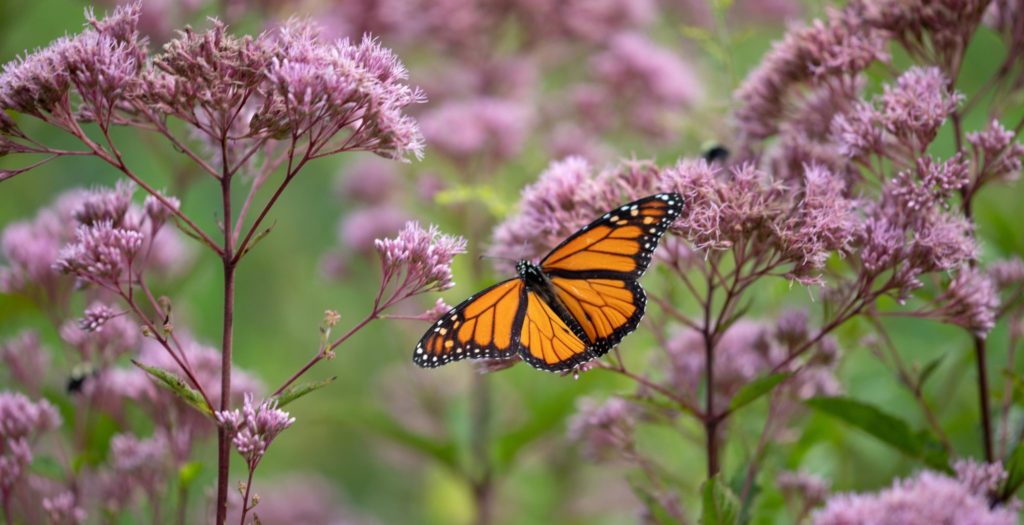 The Hereford Museum & Art Gallery isn't your average local museum. No, no! Not only is our museum housed within a stunning Victorian gothic building, but it's chocked full of local history that's engaging for the whole family. Ever wanted to see a hive of live bees? How about a two-headed calf? Or a two-metre-long fish? Swords of every shape and size? You'll find these amazingly bizarre and interesting exhibits and more from the Hereford Museum & Art Gallery!
After your jam-packed visit to Hereford, you might need to find somewhere to pop all your newly glazed pottery, bottles of gin and tiny model trains. If you're struggling for space, why not get in touch with Beyond Storage? We're the real highlight of Hereford (but don't tell the cathedral we said that!)