Discover the joys of Leicester this summer! Nestled between the River Soar and the eastern end of the National Forest, Leicester has a rich cultural and sporting heritage and plenty of fun activities to keep you occupied this summer. 
Maybe you're already well acquainted with Leicester and all the fun to be had there. You might already be a fully-fledged Leicesterian. Whether you're in the know or not, we're willing to bet that you don't know these five fun facts that are sure to show how exciting the city of Leicester can be: 
Watch the streets light up with the largest Diwali celebration you've ever seen.
Maybe it's not the largest Diwali celebration in the whole world, but Leicester has the largest Diwali celebrations outside of India. That's a lot of oil lamps! Over 35,000 people attend the Diwali light celebration on Belgrave Road every year. It's a stunning spectacle of light that's not to be missed.

You're listening to Local Leicester FM, the first-ever local radio station.
If you enjoy tuning into your local radio station on your drive to work, you've got Leicester to thank for that! Leicester was the birthplace of local radio. The first broadcast from BBC Radio Leicester travelled over the airways in 1967 and featured the very first radio jingle. Maybe we could have done without that…
Uh, is this thing on? Welcome to the biggest comedy fest in the UK.
You read that right! You might have thought that the Edinburgh Fringe was the largest comedy festival in the UK, but you'd be wrong. In fact, Leicester hosts the Leicester Comedy Festival (no points for originality there) which is the largest comedy festival in the whole country with 640 gigs across 47 venues. 

Pollution is the new pink! Just ask the River Soar.
Thanks to waste from Leicester's textile industry, the River Soar used to be an unnatural pink colour. Pretty! But also pretty bad for the environment! Eventually, the Environmental Agency stepped in and restored the river to its natural state.
Fancy a snack? You've got Leicester to thank for the best part of your lunch.
Leicester native Henry Walker blessed the world with some magic spuds and created the world's most famous crisp brand. With over 56% of the UK crisp market under their domain, Leicester was the originator of the nation's most beloved crisps. 
If all that doesn't sound exciting, we don't know what does. Get ready to pack your bags and head to the great city of Leicester. Whilst you're on your way, here are the 10 top things to do in Leicester that are beyond entertaining.
We're starting off strong here with the King Richard III Visitor Centre. What's better than visiting royalty? Sure, you could hang around Buckingham Palace and hope to spy some royalty, but at the Visitor Centre, you're guaranteed to see King Richard III. (He's definitely not going anywhere!) With a unique mix of expert storytelling and design, you can learn all about the grand tales of the king's life and death with one of the greatest archaeological mysteries ever told!

Whoever said golf was for middle-aged businessmen has clearly never been to Treetop Adventure Golf! Get set for a wild trip into the jungle and brush off your hand-eye coordination skills. This whacky 18-hole indoor mini-golf course is a great shout for anyone that likes a bit of sporty fun. Come rain or shine, Treetop Adventure Golf is the perfect day out.
As one of the largest covered markets in the whole of Europe, you can't visit Leicester and not swing by Leicester Market. With over 270 individual stalls, there's more food, clothes and everything in-between than you could shake a stick at. It's a great place to sample the best of Leicester and pick up some souvenirs, too!
If you've got any budding astronauts in the family, then the National Space Centre is the place to go. Built in 2001 (A space odyssey, anyone?), the space centre is a hub of fun and learning full of exhibitions and galleries that are sure to astound. Come face to face with real rockets, expansive planetariums and over 150 exciting interactive exhibits.
Who doesn't love a bit of grandeur and history? Leicester Cathedral has both in spades. It's a visual spectacle that's a stone's toss away from town. With its rich history and ties to the endlessly fascinating King Richard III, it's a must-visit for any budding historians that want to experience a taste of the past.

Sometimes city trips can get a bit… same-y. But we're willing to bet you've never experienced anything like the Leicester Mystery Treasure Trail before! This one-of-a-kind adventure takes kids on a grand mystery to uncover the truth about King Richard III with engaging clues and a hunt for treasure. The treasure trail is a really unique and fun way to see the city for little ones.
As home to Leicester City Football Club, King Power Stadium is a must-see for any and all football fans. It's the 20th largest stadium in the whole of the UK and located just outside the city centre. If there's a match on, it's imperative that fans of the beautiful game head down and experience the atmosphere of King Power Stadium for themselves!
Don't let their name fool you – there are no socialites here! Social Climbing is Leicester's first-ever dedicated bouldering wall. Whether you're a scaling expert or a climbing novice, there's something for all skill levels. And with over 700 square feet of climbing activities, even the most energetic climbers will be entertained with their unique and creative climbing patterns.
Bet you never thought you'd run into a flock of parrots in the Midlands. At Tropical Birdland, you can visit over 250 breeds of breathtaking exotic birds as they fly free around stunning woodland trails. With over 6.5 miles of woodland to explore and specialist wildlife habitats, you'll be transported to a wild wonderland of feathered friends.
We can't think of a better way to round off your trip to Leicester than visiting the University of Leicester's scenic botanical gardens. These 16 acres of show-shopping foliage and carefully tended greenhouses are the perfect backdrop for a relaxing afternoon. From the classic Edwardian garden to expansive arboretums, there's something to inspire every flora lover.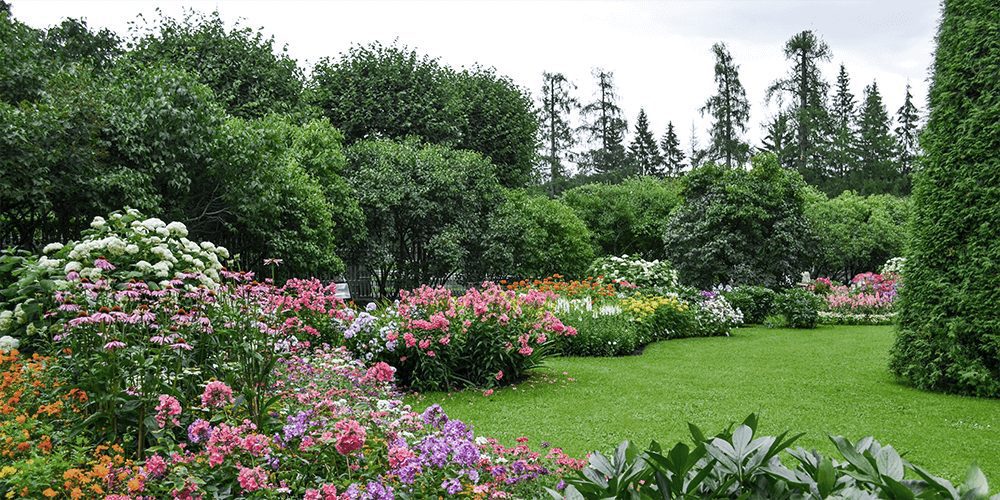 After all those fun-filled activities, we're sure you've fallen in love with Leicester as much as we have. Maybe you're packing up your home and moving to the area soon? Or you've got a family member on their way to Leicester university? If you're looking for out of the box storage in the area, look no further than Beyond Storage. Get in touch today for all your storage needs, sorted.