As we celebrate the launch of our latest storage facility in Treforest, we're encouraging you to venture #BeyondTheStorage and explore some of Pontypridd's best local attractions. To help you get started, we've put together a list of 5 family-friendly things to do in and around Treforest – just keep reading! 
If you're looking for something a little different to enjoy, give the Rhondda Heritage site a try! You'll be immersed in history as you follow in the footsteps of the miners who once worked at 'Home of Coal' with this unique Welsh Coal Mining Experience.
This award-winning tour will take you underground and dig deeper into the history of the coal mines, covering everything from life as a miner to the wonder of the mine owners' parlours. Once the tour is complete, you'll take a ride on the simulated DRAM to get back to reality where you can enjoy refreshments from the on-site cafe or treat yourself to a souvenir from one of the craft shops or workshops. Located just a 15-minute drive from our Treforest self-storage site, it's well worth a visit!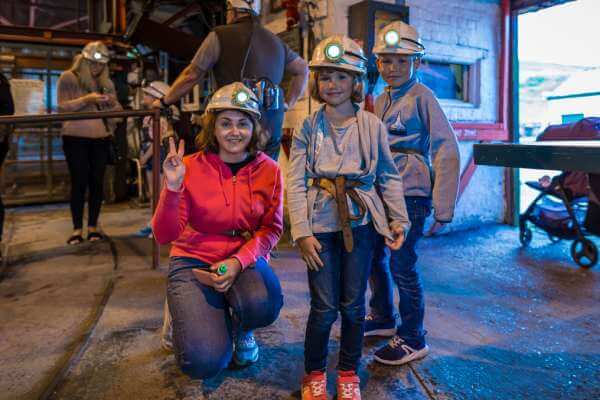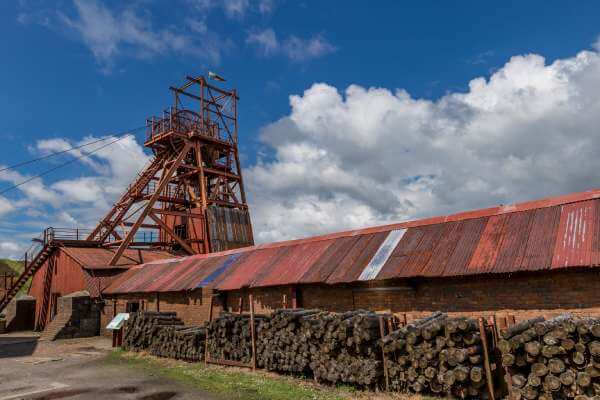 Amelia Trust Farm is the ideal destination for animal lovers looking to support their local community. Along with offering the public a safe space to interact with some adorable animals and make the most of the countryside, the farm has a long history of providing therapeutic support to disadvantaged & vulnerable people of all ages.
Looking to extend your stay? The Bunkhouse offers a unique staycation in the heart of the Welsh countryside, giving families a peaceful space to escape the hustle and bustle of the big city without compromising on accessibility.
Take a look at their website to see what's on offer and be sure to pop down – it's only a 25-minute drive from our Treforest storage facility!
If you're keen to make the most of the weather this summer, treat your family to a trip to the  National Lido of Wales – just a 5-minute drive from our Treforest site! Lido Ponty offers far more than just swimming – although the choice of main, activity and splash pools makes it a firm favourite with locals. There's also a fantastic outdoor play area, offering a variety of free activities to keep children of all ages entertained. 
If you're looking for something a little more zen, the sun deck makes for the perfect chillout zone with the option to add a poolside afternoon tea to really elevate your experience. There's an interactive visitor centre and plenty of picturesque walking routes on offer, so you're all but guaranteed to find something for everyone to enjoy!
For many, Gavin & Stacey springs to mind when they think of Barry Island, but for those who live or have visited there, the fantastic beaches and thrilling amusement parks will also be right up there! 
Barry Island Pleasure park first opened its doors in 1897 and soon became a family favourite. They open whatever the weather with access all year round (Christmas Day is the only exception!) and the best part? Entry is completely free! Once you're in, you'll need to purchase tokens to enjoy the range of rides & any unused ones can be used at a later date. You'll also find a selection of food & drinks stalls on site to keep you going throughout the day, complete with everything from hot dogs to candy floss.
You can reach the pleasure park from our Treforest site in around 30 minutes!
If you're looking to venture a little further afield, take a walk on the wild side and head to the Brecon Beacons, found an hour from our Treforest storage facility. This national park offers a range of walks for all ages and abilities which will allow you to soak up some breathtaking views along the way. Explore rivers, ponds, waterfalls and more along your travels and be sure to check out the 'What's On' page to discover special events!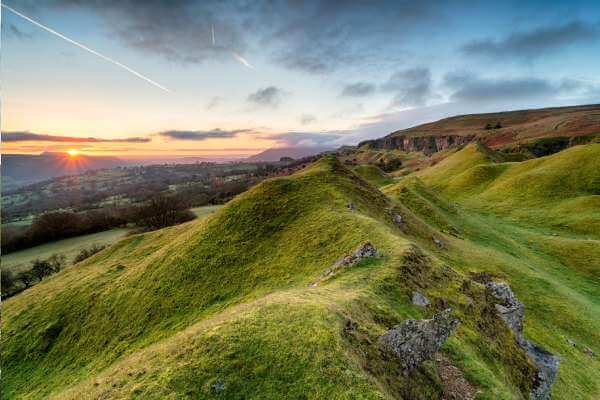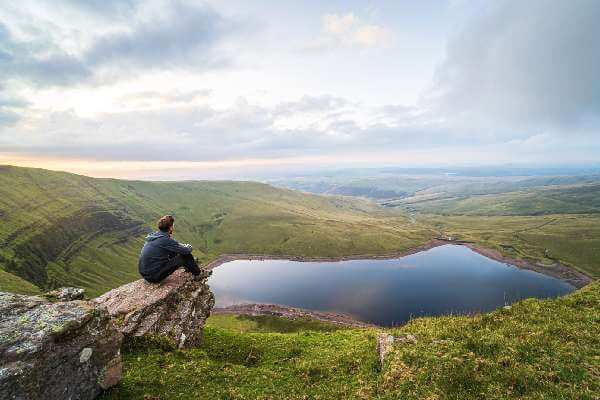 And this list is just the start! We'd encourage you to check out local guides online to discover the best of our newest storage location & be sure to explore our other Green Pages for travel inspiration and more!