We're just coming into Wedding Season. If your big day is fast approaching, you'll know there's so much you still have to think about and do. From planning your outfit(s) and matching accessories to the pre-wedding parties, before you know it, the big day is upon you. But after the wedding, with the excitement wearing down, you'll have to think about what to do with your precious wedding dress. We've got some helpful dos and don'ts on wedding dress storage and how to keep your dress safe.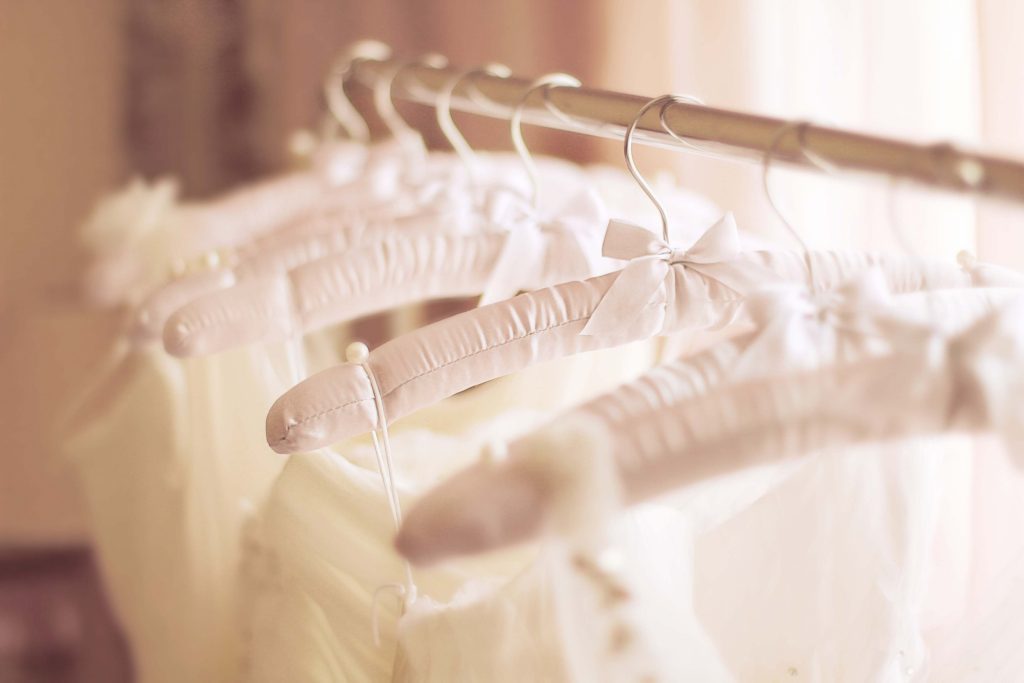 Dos
Have your dress dry-cleaned by a specialist who deals specifically with wedding dresses. The process not only removes stains, but the cleaning fluid can also deter insects and moths; so nothing will munch on it while you have it stored away.
Store it in a box that eliminates light, protects against dust and acid, and is breathable. You can buy specialist wedding dress storage boxes.
Keep it stored in pH-neutral conditions, and away from anything acidic. If you store your wedding dress in a box with tissue paper, the paper itself will become acidic, which can damage your wedding dress.
Keep your wedding dress storage box somewhere that's climate-controlled. This keeps your dress in an optimum environment so it doesn't get damaged by the elements.
Alternatively, you can frame your wedding dress – although they can be a bit more costly, it's a lovely way of framing your wedding dress as a piece of art.

WEDDING DRESS HACK: when looking to get your dress cleaned by a specialist, wrap it up in white cotton sheets. This keeps it safe from dust, light and pesky insects!
Don'ts
Don't store your wedding dress in plastic for too long. It's good for hanging your dress before the wedding, but can be detrimental to the material if used for storage in the long-term. Plastic can let in light that can fade the fabric and it doesn't allow for the changes in humidity, so it can trap moisture that can lead to mould and mildew!
Never store your dress in the attic. Although it's dark and keeps out the light, accidents do happen up there. Think roof leaks or wasps' nests…
It's fine to hang your dress in the short-term, but don't keep it hanging for long. It can wear on the stitching and sag the dress because the weight of the skirt is heavy. It looks great in pre-wedding photography, but with a long and heavy train, you don't want to keep it hanging for very long!