We're always on the lookout for ways to add even more value to your Beyond experience; from beginning to roll out the Beyond Lounges across our sites, to opening times that work for your schedule, the wants and needs of current and future customers are always at the forefront of our minds.
Recent findings revealed that 60% of the UK's adult population are currently working from home, so while this is the new normal for many, that doesn't mean it's without its challenges:
Distractions: be it family, pets or renovations next door, there's no end to WFH disruptions.
Difficult work spaces: box room/kitchen table working is the REAL new normal, and let's not forget unreliable WiFi connectivity.
Poor work-life balance: working from home can lead to working later and longer, with little separation between working life and personal life.
For those who've been struggling with the above, or are simply looking for somewhere contemporary and professional to work from, we present to you the Beyond Offices!
These purpose-built spaces, created out of our signature forest-green storage containers, are the answer to the new working climate in 2021 and beyond.
While we're still in the process of completing the first of the offices at our Ross-on-Wye site in Herefordshire, we wanted to share our journey with you as we begin to establish this exciting new service for Beyond Storage. Our aim is to feature these offices at a number of our sites, so register your interest in the Beyond Offices here.
So what can you expect to find in our Ross-on-Wye Beyond Offices? We've created them specifically with the the modern professional in mind, so they're great for solo working in peace and quiet, or for a sleek and functional space to hold your next meeting in: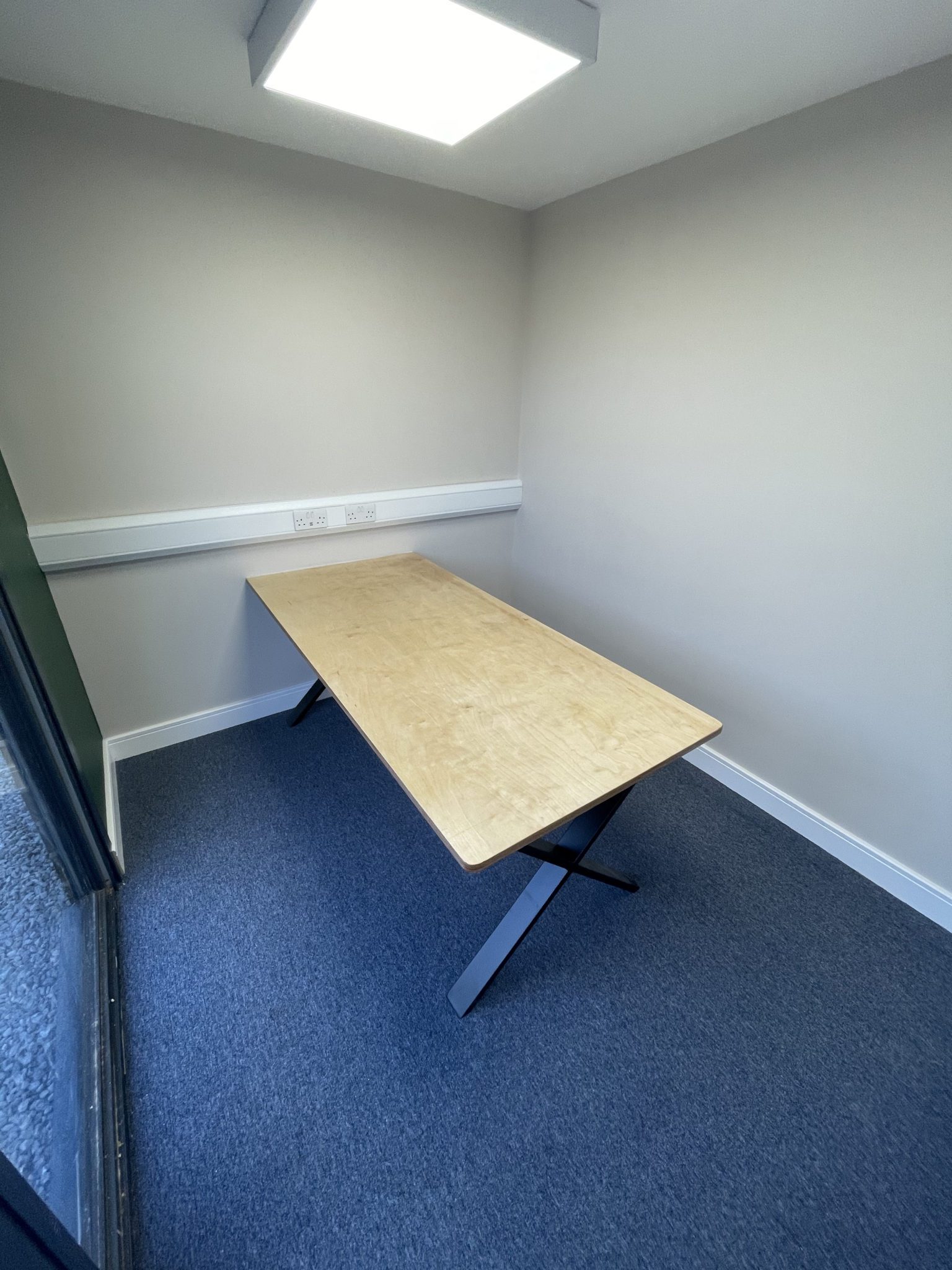 Free WiFi.
A desk and chairs fitting up to 6 people.
Access to mains electricity.
Roof-lighting and plenty of natural light.
Air-con and heating for comfortable working in all seasons.
Sound proofing.
Simple and contemporary design and setup.
Office-designated free parking.
Complimentary tea and coffee at the Beyond Lounge (subject to site availability).
But exactly what kind of a difference could a Beyond Office make to your working day? Benefit from:
A quiet and private space to work: our Ross-on-Wye facility, like all of our sites, is situated in beautiful countryside with lush, green spaces, ensuring the offices are a tranquil environment perfect for staying focused. It's not a bad setting for stretching your legs either!
Simple, stylish setup: our offices feature minimal and contemporary decor to minimise distractions and create a neutral, professional space for anyone to work in or host a meeting from.
Long opening hours: Beyond Offices will be open from 6am-9pm, as are the Beyond Lounges, meaning you can work around your schedule.
Separation of work from home life: rather than meandering to a different room at 7pm rather than clocking off at 5:30pm when you were supposed to, lock up the office and really head home after a hard day's work.
A personable booking approach: the booking process will be simple: whether you're looking to book hourly or weekly, simply call or email our Ross-on-Wye site to speak with a member of our friendly team about your requirements.
Affordable: while we haven't yet confirmed the exact pricing of our Beyond Offices, we can assure that it will be affordable and competitive.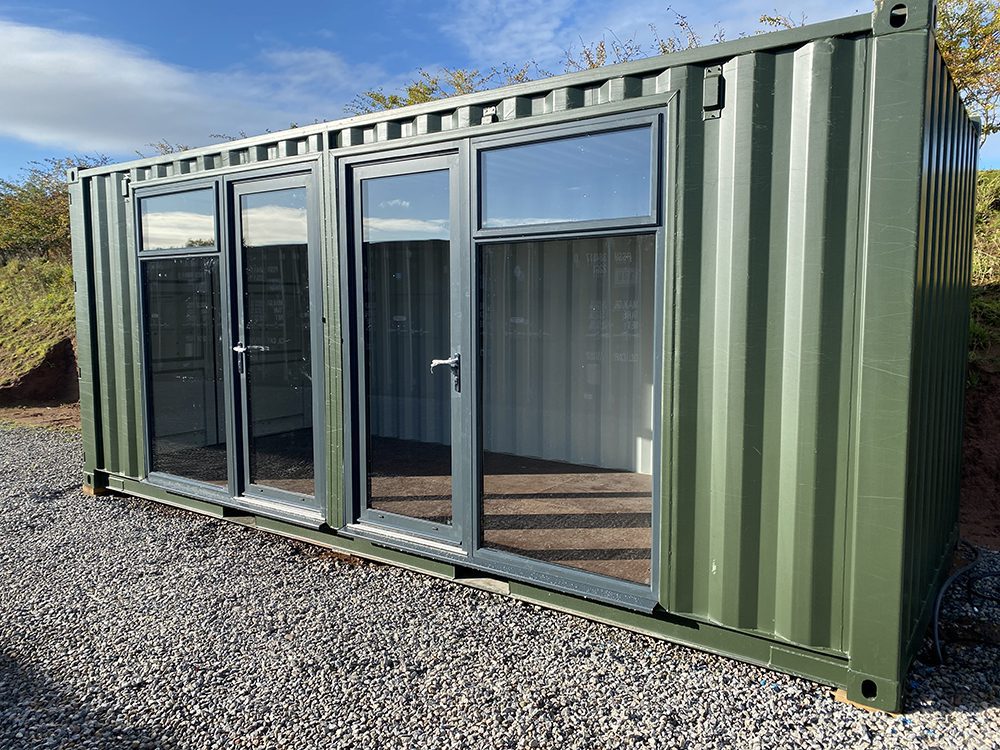 Register your interest in our Beyond Offices today to be the first to know when they're up and running!
If you have any questions regarding our site facilities, or want to discuss with our friendly team how our storage containers might add value to your life, get in touch today.